Enterprise Mobility 2021: UEM becomes key to the hybrid workplace
Nov 16, 2021 | 42Gears Team
Last year, the COVID-19 pandemic forced many businesses to switch to a remote model for business continuity. The unprecedented crisis led businesses to rethink how they do business, and eventually, provided the push they needed to support a hybrid working model. Adopting this new approach meant providing their employees with the flexibility and choice to work from anywhere at any time. Unfortunately, not many businesses had the means to support this. As such, many businesses embraced UEM tools as a key enterprise mobility management technology.
Over time, enterprise mobility management or EMM has undergone a major transformation to become Unified Endpoint Management or UEM that it is today. But only a few companies utilized all the features of UEM. This, however, changed during the pandemic. Businesses today need advanced UEM capabilities not only to enforce security policies but also to deploy an array of mobile devices, manage apps and services, provide remote support, and get actionable insights/analytics.
As such, UEM does not just offer essential management and security capabilities. It, in fact, has established a few key enterprise mobility trends required by businesses to support and improve hybrid workplaces. Let's take a look at what these trends are.
Configurations that Enhance Employee Experience
Organizations must enable employees with Digital Employee Experience or DEX tools that will allow them to transform their smartphones into laptops or desktops. Ultimately, this will improve their productivity by empowering them with a new set of tools and enhanced experiences.
BYOD
During the pandemic, as the workforce remained confined to their houses, many of them had to work on their personal devices. This increased the urgency for organizations to establish clear BYOD policies that improved data security. Additionally, businesses felt the need to support technologies that enabled the workforce with the tools required to do their jobs.
Endpoint Security
Employees working from various locations on a multitude of devices require businesses to implement greater emphasis on security technologies. Unified Endpoint Security (UES) features within UEM tools allow IT admins to secure business-critical data by enabling compliance policies. Further, UEM can be a key tool to monitor and detect suspicious activities thereby preventing malicious attacks.
Conclusion
With hybrid workplaces becoming the new norm, businesses must adopt new technologies that improve this working strategy - technologies that can enable employees and improve their productivity. UEM as an enterprise mobility tool can be the foundational technology to achieve this.
Embrace advanced enterprise mobility
management tool today
Subscribe for our free newsletter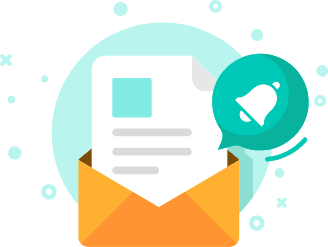 Exclusive News and Updates on Enterprise Mobility!
*

I consent to receive newsletters via email from 42Gears and its Affiliates.
Please agree
*

I have reviewed and agreed to 42Gears Privacy Policy and Terms of Use prior to subscribing and understand that I may change my preference or unsubscribe at any time.
Please agree
Please enter a valid official email