Transfer Files Wirelessly to Your Android Devices
Dec 31, 2020 | 42Gears Team

If you want to transfer files from PC to Android, you have many options (including USB file transfer) – as long as you are sending files to a single Android device at a time. However, there are fewer options if you want to send data from a PC to multiple Android devices at once, or you want to make sure your files are truly secure during the transfer.
If securely sending files to multiple devices is important to you, you can use a Mobile Device Management (MDM) solution to meet your needs. An MDM solution will allow you to send data to many devices at once. You can even keep mobile data charges under control while doing so.
So, let's review how MDM solutions can help you easily send files between a computer and mobile devices.
Why use an MDM to push files to multiple devices?
There are a few reasons why MDM solutions are the most effective way for businesses to transfer files from PC to Android devices:
Fast: Once you specify the files you want transferred, an MDM solution can instantly relay the files to each device. You can then check the MDM console to ensure every device has received all needed files.
Secure: With support for encryption, most MDMs offer the safest way to transmit files containing sensitive data.
Benefits
Transferring files via MDM can have positive impacts throughout your organization. Some of the most immediate benefits include:
Better coordination: If everyone has access to the latest files (and data) at any time, it is easy for everyone to fully catch up on any new developments. For example, all your field sales team members can receive the latest pricing update documents (via PDF) at once without any action required on their part.
Improved safety: If an unauthorized third-party can access critical data, that data is not secure. As long as your MDM solution ensures data is safely transferred, the odds of such data breaches are low. This keeps your organization running smoothly when it might have otherwise stumbled.
Essential file transfer capabilities
Encrypted connections: In enterprise, data security is paramount. Most MDMs will offer the ability to send files to devices over an encrypted connection, if available.
File transfer once devices are online: Of course, if a worker device is not connected to the Internet, it cannot receive any files. MDM solutions can monitor devices to see when they come online, and transfer files to devices right away once they do.
Good-to-have file transfer capabilities
File Store functionality: Higher-end MDM solutions will offer a secure online repository where you can safely store sensitive files. From there, employees can access the repository on their own time, only downloading the specific files they need.
Relay server support: Relay servers offer a way to cut download costs and bandwidth substantially. MDM solutions send necessary files to a local server, and from there, every device downloads the files. This means the files need only be downloaded from the cloud once; everything else is local, sparing bandwidth.
What types of devices can MDM solutions send files to and from?
Android: As mentioned above, you can transfer files from PC to Android smartphones and tablets (and vice versa) with ease.
iOS and iPadOS: In conjunction with Apple Business Manager (ABM), MDM solutions allow you to transfer files to and from iPhones and iPads.
Windows: Windows computers and tablets are at the center of many businesses worldwide. Thanks to MDM solutions, administrators can easily send files to or from these devices.
Linux: The open-source nature of Linux makes it possible to run all sorts of things with it, and with a few MDMs (like SureMDM by 42Gears), you will be able to transfer files to and from those devices.
Wear OS: Devices that run Android's smartwatch OS have consistently seen use in workplaces over the last decade. With the right MDM solutions, you can send files to and from wearable devices powered by Wear OS.
What security safeguards are needed?
Remote data wipe: You need to be able to remotely erase all data from a device remotely in the event a device is compromised. Although ideally your organization will take additional steps to minimize theft or loss, this is an essential failsafe.
Containerization: Even if you can get files to worker devices securely, your efforts are for naught if workers send those files outside your organization. MDM solutions can use containerization to block users from sending files to external contacts, promoting data security.
Conclusion
If you value the convenience of transferring content (namely, files and documents) to multiple devices at once, but equally value rigorous security measures, there is one clear solution: mobile device management.
42Gears SureMDM includes all of the features mentioned above, making it a robust file transfer tool for business use. With a risk-free 30-day trial, there's no better time to see how easy secure file transfers can be.
Transfer the files you need
in an instant with SureMDM
Subscribe for our free newsletter
Thank you! you are successfully subscribed.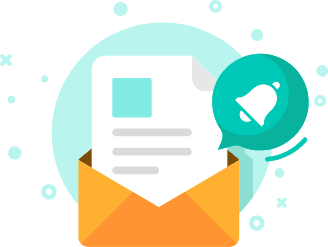 Exclusive News and Updates on Enterprise Mobility!
*

I consent to receive newsletters via email from 42Gears and its Affiliates.
Please agree
*

I have reviewed and agreed to 42Gears Privacy Policy and Terms of Use prior to subscribing and understand that I may change my preference or unsubscribe at any time.
Please agree
Please enter a valid official email