In Hospitality, an iOS Kiosk Browser is a Necessity
Jul 05, 2021 | 42Gears Team

When you care about your customers, you'll do whatever it takes to make them happy. For many proprietors, that means giving them iPads to use as kiosks. Customers love the sleek design and intuitive Apple interface, but if this is all you've done, you're only halfway there. You'll need to implement an iOS kiosk browser to offer the best experience possible.
iOS kiosk browser inclusion matters because you probably don't want guests to have free access to the Internet on the devices you give them. Once customers associate a device with your hotel, store, or restaurant, their browsing experience reflects on your brand. All the effort you put into finding attractive, professional tablets would be for naught if users don't respect them.
Still, you likely need to give users access to the Internet in some form. Web apps offer many benefits as compared to installed apps, and even if you don't rely on them, online check-in pages are essential for most businesses.
This is where the iOS kiosk browser comes in. Here are a few key reasons why it's so important to have one in place.
3 Reasons iPads in Hospitality Need an iOS Kiosk Browser
Risk Management: You must assume that guests who have no supervision and unlimited access to all websites will go on all websites. Even normally well-behaved visitors may feel bolder in the privacy of a guest room or secluded dining table. This puts you in a tough spot if someone does something illegal, unethical, or unsafe while browsing. After all, it was the guest's action, but it was your tablet. With iOS browser lockdown, this becomes a thing of the past.
Specificity: You can only confidently brand kiosks once guests know there are usage limits in place. The iOS Kiosk Browser makes it much easier to set those limits. Once guests are limited to innocuous websites, you can add branding elements to the tablet without worrying about off-brand experiences online.
Form Factor: If your tablets only need to serve a single simple purpose, the iOS kiosk browser makes that possible. Even in a situation like this, the attractive Apple form factor will still shine through.
You may also have some concerns about the logistics of implementing the browser – this is common and totally reasonable. Still, there are answers to these common questions that you will hopefully find reassuring.
3 Common Questions About Implementing an iPad Kiosk Browser in Hospitality
How do I get the browser active on many devices at once?: If you have a very small number of iPads and can manually access each one, you can use Guided Access to keep users engaged. This isn't feasible at a larger scale, but using mobile device management software lets you set it up on many devices at once. Some iOS kiosk browser options let you export settings from one device to another via cloud; in no time, you can set every device up just the way you need it to be.
Will guests dislike having restrictions in place? Guests will inevitably be a bit disappointed that they can't play around on your iPads – but it's a good thing in the long run. Kiosk vandalism is a major challenge businesses face, and any steps taken to counter that – including making tablets less interesting to experiment with – increase the life of your tablets.
What steps do I take to get started?: You can start by downloading SureFox by 42Gears, an industry-leading iOS kiosk browser. You can try it for free, and if it works well for you, scaling up is easy. As mentioned earlier, you can import and export settings from the cloud between tablets.
As you can see, there's a lot to value about a secure browser for your iPads. Thankfully, joining the millions who use iOS kiosk browsers is easy, too.
Convert your off-the-shelf iOS and iPadOS
devices into web kiosks easily
Subscribe for our free newsletter
Thank you! you are successfully subscribed.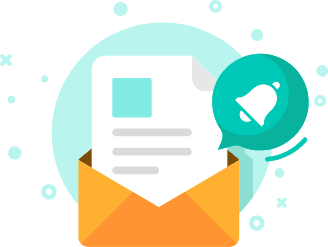 Exclusive News and Updates on Enterprise Mobility!
*

I consent to receive newsletters via email from 42Gears and its Affiliates.
Please agree
*

I have reviewed and agreed to 42Gears Privacy Policy and Terms of Use prior to subscribing and understand that I may change my preference or unsubscribe at any time.
Please agree
Please enter a valid official email