Why to use a mobile app testing platform or mobile device farm
Nov 17, 2020 | 42Gears Team

The only way to build a great mobile app is to test it out extensively before releasing it. Even if the app is only for one OS, like Android, good developers will test the app on a variety of device types and models.
Many software companies test apps on this scale by accessing devices from cloud-based mobile app testing platforms. If you don't do app testing in the cloud with a mobile device farm, you're behind the times, and you need to quickly improve the way you develop and test mobile apps.
Still, there's no need to panic. It's easy to learn why app testing matters, and why the emerging concept of a private device farm is key to optimizing the way you develop apps.
Why is mobile testing important?
Users will download any given app onto all sorts of devices. Of course, each device poses its own compatibility challenges for an app. If you do not test an app extensively before release, it may not work on one or more devices on which it is installed.
For example, many Original Equipment Manufacturers (OEMs) use Android but modify it to align with their branding and audience. This means that there are many widely-used Android skins from a vast array of OEMs.
Why is in-person testing not enough?
Unfortunately, if you want to test an app on every possible device in person, you will encounter two major obstacles.
First, it may be costly to purchase every device that developers need from a range of OEMs. Secondly, even if you own all the devices you need, getting those devices to the people who need them is hard. The recent global shift from office work to remote work as a result of COVID-19 only makes this more difficult.
What is a mobile device farm?
A mobile device farm is a group of cloud-connected devices that employees access remotely. This enables app testers to remotely access and use devices at any time based on their needs.
There are a few kinds of device farms. Although each one is a valid choice for some, any given company only needs to choose one based on their needs.
Public versus private device farms
Public device farms are third-party platforms that offer access to various devices owned by that platform. Companies rent time on those devices, allowing employees to test their apps during that time.
On the other hand, private device farms are run by the company itself, using the devices that the company already owns. This serves as an easy platform for app testing in the cloud, allowing every employee to access every enrolled device from anywhere.
Because private device farms feature an opt-in enrollment system, they can also be helpful for customer service. A customer with a malfunctioning device can connect it to a private device farm and let the technician remotely troubleshoot the issue. The user doesn't have to install anything on their device to make this work (also known as "agent-less enrollment"). As a result, once the host disconnects the device, all remote access ends immediately.
How to choose between a private and public device farm
If your company already owns the devices you need for app testing, a private mobile device farm is an excellent choice. You can use the devices you already own, so there is no need to rent time on third-party devices. If you don't own the devices you need, you will need to choose a public device farm.
That said, even if you do not currently own the devices you need, you may consider purchasing those devices in conjunction with creating a private device farm. Because private device farms allow employees worldwide to access the same device, you don't need to buy new devices for every office. This can significantly reduce the overall cost of purchasing all the devices you need.
The easiest way to start a private device farm
AstroFarm by 42Gears is an easy-to-use tool for creating your own private device farm. It's designed to be flexible enough that firms from any industry can use it for app testing.
Even though the concept of a private device farm is fairly new, AstroFarm provides the backing of 42Gears, a pioneer in the device management tools space. If you are interested, the first step is to reach out to 42Gears for a custom demo.
Harness the power of private device farms
with AstroFarm by 42Gears
Subscribe for our free newsletter
Thank you! you are successfully subscribed.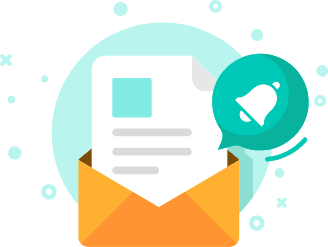 Exclusive News and Updates on Enterprise Mobility!
*

I consent to receive newsletters via email from 42Gears and its Affiliates.
Please agree
*

I have reviewed and agreed to 42Gears Privacy Policy and Terms of Use prior to subscribing and understand that I may change my preference or unsubscribe at any time.
Please agree
Please enter a valid official email