Easy Ways to Develop Tablet-based Kiosks
Jul 26, 2022 | 42Gears Team
As the digitization wave continues to sweep the business world, the nature of customer expectations also continues to change. It is forcing businesses to shift from their traditional ways of working and offer more personalized, on-demand services to customers in diverse areas. Digital maps on tablet-based kiosks are one of the many digital initiatives that businesses have implemented as a result. In every office building, mall, and restaurant, we can find digital maps that provide instant access to information so people can easily find their destination. There is no better way to welcome visitors to your area than by providing them with the information they require. People expect information to be timely, understandable, and accurate.
Most businesses prefer tablet-based kiosks because they are inexpensive and require little maintenance. This means businesses don't have to waste time and money on hiring a print shop or sign painter to change information, and there is no need for a maintenance team to manage and organize displays. Every kiosk in a Wi-Fi network range receives the update with a few clicks in an online database.
Additionally, tablet-based kiosks are significantly more versatile than static displays ever were. Tablets make it simple and straightforward to build an educational and user-friendly experience. You can present information in a variety of languages, using touchscreen menus to swiftly traverse a wealth of information, or even conduct a face-to-face call with someone who can provide more support.
How do you make this all function? Here are the four essential steps to building a tablet-based kiosk:
Set a Clear Action Plan
Starting with a general idea like "I need a map," "We need a product catalog," or "Our daily schedule doesn't match our needs" is acceptable. However, you must first set out a clear vision of the final product before moving further.
As tablet-based kiosks run a single application, ensure the information displayed is not complicated. Complicated kiosks have been proven to be less successful. Building a web-based application for a kiosk isn't difficult because modern tablets are based on modern browsers.
Being precise and specific is just as crucial as keeping things simple. Make sure you answer these five questions:
What specific information will the kiosk display, and how will it leverage the interactive capabilities of the kiosk? For instance, event details can be the beginning point, but guests might immediately want to see a map and directions.
Who exactly will interact with this kiosk? Establish an approximate estimate of the total number of users and stations, as kiosks often only serve one user at a time.
Where will the data be updated and stored? A kiosk should ideally be linked to an internet system through Wi-Fi (or Ethernet, if necessary) that delivers information that is constantly updated. Standalone tablet-based kiosks don't deliver the kind of information people are accustomed to getting today, and it will take more effort to keep them updated.
For how long will they stay at the kiosk? Whether it's "10 seconds" or "10 minutes," when you specify the time limit, you're defining what people can expect from their time at your kiosk.
Will you require advanced equipment, such as printers or cameras? Put that requirement down on paper as soon as possible if you require anything more than a touchscreen.
Visualize what you want your kiosk to look like
Tablet-based kiosks come in different shapes, sizes, and styles, along with different hardware features. It is important to have a clear idea of how you want your kiosks to look, as this will allow your implementation team to select the right mounting system.
Also, keep in mind any special hardware features, such as cameras and external printers, that you might want to use and identify how they will integrate with the kiosk.
It is best to stay away from conventional hardware systems. For instance, using a keyboard for more than two or three words can be irritating and time-consuming, be it real or virtual. The use of mice and styluses should be prohibited everywhere except in regulated areas. Use touchscreens with basic tap motions for navigation. This simplifies the setup and usability of the kiosk to display information to clients with minimal distractions.
Define use cases in advance
This is a crucial step as it involves technical implementation. At this stage, IT admins can add special cases or details, such as multiple languages or specific data sources, such as non-kiosk applications, to be used. Be sure of how the kiosk will fit in with other applications, either in place or in the pipeline. If it helps to extend or enrich the experience, integration between user mobile devices and the kiosk application can be made as simple as just taking a picture of a QR barcode shown on the kiosk.
Set up a proper demonstration presenting the different use cases of the tablet-based kiosk to help everyone involved in the project get on the same page. For instance, if you're developing a catalog kiosk for use in a store, you may define "Pre-shopper Pete" as someone who enters the store already knowing what he wants and just needs to get as close to the item as possible. Then there's "Economical Ellen," who wants to know where you've put the marked-down and discounted goods today. In order to explore things without having anything specific in mind, "Browsing Billie" wishes to locate a specific department.
Spend significant time defining what you want. It will help you in the future.
Decide how you want to manage the kiosk lifecycle
One last piece of advice before turning over control of your project to the technical teams in charge of implementation: always keep lifecycle costs in mind. The immediate focus of IT teams will be on one-time capital expenses on hardware and software, such as the price of tablets, mounting hardware, and application development. But when seen as a whole, these expenses constitute a really minor portion. Management and upkeep are associated with larger expenses.
To create tablet-based kiosks and manage these devices perfectly, you need a dynamic tool. Regardless of whether you use Windows, Linux, iOS/iPadOS, or Android kiosks, 42Gears offers a comprehensive software suite to easily and efficiently lock down and manage kiosk devices. From deployment to patch distribution, remote OS updates to user management, data protection to secure browsing, the 42Gears mobile device management solution, SureMDM, with kiosk management capabilities, has it all covered.
You can use 42Gears' SureLock and SureFox to activate kiosk lockdown on many different operating systems and device types. Make Android phones, tablets, and VR headsets business-ready by enabling kiosk mode with SureLock and SureFox.
Conclusion
This is the right time to improve and strengthen your kiosk management strategy, whether that entails adding new kiosks or finding innovative methods to make the most of those that are already in place. As you've seen, kiosks can significantly attract more crowds and appeal to the current millennials' demand for self-sufficiency.
By implementing 42Gears' SureMDM, businesses can maximize the benefits of kiosk mode. You can set up kiosk mode on Android devices by locking down the device and allowing the users to access only certain approved applications.
Choose a feature-rich MDM solution to manage your business devices.
Subscribe for our free newsletter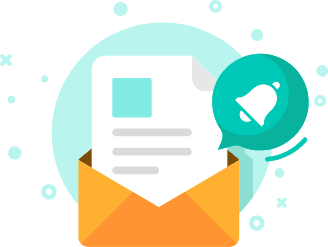 Exclusive News and Updates on Enterprise Mobility!
*

I consent to receive newsletters via email from 42Gears and its Affiliates.
Please agree
*

I have reviewed and agreed to 42Gears Privacy Policy and Terms of Use prior to subscribing and understand that I may change my preference or unsubscribe at any time.
Please agree
Please enter a valid official email