Android MDM Solution for Hospitality Industry
Jul 25, 2022 | 42Gears Team
Android MDM solution for hospitality industry plays a crucial role in performing different activities. From ordering food, and making service requests, to controlling room temperature, there are several other activities that a guest can do by using Android devices.
Android devices not only simplify manual tasks but also create a connection between a hotel and its guests. With a few taps on the screen, guests can easily avail of a hotel's services till they stay. However, deploying, managing, and securing these devices can be challenging. In such cases, using an Android MDM solution may prove to be really beneficial.
42Gears' MDM solution, SureMDM, serves as a good platform for hospitality businesses to remotely deploy and manage Android devices across all global locations. Through SureMDM, organizations can remotely install the devices and manage all apps and security issues with ease. This also reduces the dependence on the organizations' IT teams.
In this blog, we will see how Android device management solutions such as SureMDM help the hospitality industry.
Android MDM solutions for the hospitality industry: How it helps
From seamless enrollment and secure provisioning to regular monitoring, there are a number of ways in which an Android device management solution helps the hospitality industry. Let's explore these in detail:
Out-of-the-Box Provisioning
Firstly, with an MDM solution, Android devices can be fully provisioned out-of-the-box and sent directly to the locations without the IT teams' involvement. Zero-touch deployment of devices accelerates device rollout without manual support, and this saves a lot of time and effort for the IT teams. 
App Management and Restrictions
IT admins must have full control over the apps running on every Android device. An Android MDM for hospitality businesses can help with:
Remote app install/uninstall
Rule-based app installation and usage rights
Device lock/unlock as per rules set by admins
These capabilities enable full control over the apps used on Android devices and promote safe guest checkout. An MDM solution removes all data related to a particular guest after they check out.
Automatic App Updates
Updating apps regularly is very important to prevent security threats from entering a hotel's network. With Android device management solutions, IT admins can automate and schedule regular app updates. Moreover, an MDM solution continuously scans for available software updates and then pushes the updates to devices.
Generating Reports and Analytics
An Android device management solution can provide you with device data such as most-used apps, most-installed apps, device CPU, RAM, storage usage, device Wi-Fi connectivity, device standby periods, and device security status. With this data and analytics, IT admins can generate meaningful reports and help decision-makers make informed decisions or take remedial actions if something sounds alarming or goes against their plans.
Multi-App Kiosk Mode
Another important thing Android MDM solutions can help with is converting Android devices installed in rooms into single-app or multi-app kiosks. Such modes allow users to access only a few necessary apps that are required for regular work. For example, these apps may facilitate activities such as bookings or receiving orders.
Securing Android devices
Additionally, Android devices deployed in hotels across multiple locations need to be secured to avoid security breaches or non-compliance with security regulations. By using an MDM solution, security configurations such as passwords, VPN, and device restrictions can be set. MDM solutions can easily track, wipe, and lock devices at any point in time.
OTA Content Update
Moreover, the content or information displayed on Android devices or kiosks can be updated or changed over the air using an MDM console. The devices do not need to be shut down or unplugged during the process.
Remote Assistance
In addition, the remote control feature in MDM empowers technicians to manage devices remotely without making any in-person site visits. This enables employees to provide real-time technical assistance to guests or other team members remotely, thereby saving time, money, and effort.
Conclusion
42Gears' SureMDM serves as a robust and reliable Android Device Management solution for the hospitality industry. From remote deployment to seamless provisioning of Android devices, SureMDM provides end-to-end device lifecycle management support.
With SureMDM for Android, IT admins can manage, control, and secure both small and large device fleets from a single console. Also, the app management capability in SureMDM allows hotels to secure data and protect customers' privacy and confidential information.  
Are you looking to deploy Android devices in hotels?
Subscribe for our free newsletter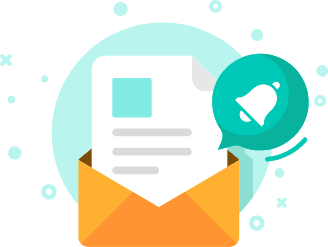 Exclusive News and Updates on Enterprise Mobility!
*

I consent to receive newsletters via email from 42Gears and its Affiliates.
Please agree
*

I have reviewed and agreed to 42Gears Privacy Policy and Terms of Use prior to subscribing and understand that I may change my preference or unsubscribe at any time.
Please agree
Please enter a valid official email