Choose right version of SureMDM for your business: SureMDM SaaS or On-Premise
Applies to:
Product

        SureMDM

Platform

               All


42Gears's Mobile Device Management Solution – SureMDM comes with two delivery options; SaaS and On-Premise. Each of these delivery options has its own benefits and serve different needs. Below are some pointers to help you decide on the right version of SureMDM for your business.
---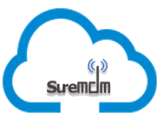 SureMDM SaaS

 SureMDM is hosted on 42Gears secured servers which means no investment to setup infrastructure and system maintenance.

 Quick and short deployment process.

 You can access SureMDM Web Console anytime from anywhere.

 Based on subscription model which means that you have to pay fixed fee per mobile device (annual/monthly).

 Scalable & flexible setup as more number of devices can be added without additional hardware or extended maintenance.

 Upgrades are available as part of the service.
---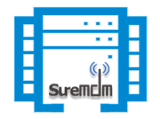 SureMDM On-Premise

 SureMDM setup including servers are installed at your location on your own network infrastructure.

 You maintain control of the servers and data and responsible for their security and administration.

 One-time license fee and optional annual maintenance for devices.

 Optional upgrades, annual maintenance and support.
---
To read more about SureMDM, click here.
For any questions related to our product, contact us.
For questions related to prices and sales, write to us – sales@42gears.com.