Quick and easy way to share Log Files using Cloud in SureLock
Applies to

:
Product

SureLock

Platform

Android
Logs help you to maintain, manage and track records of all events and activities on a device or an application. Log Maintenance can be very useful in searching, analyzing and detecting unexpected behaviors of a device or an application. And, these logs can be helpful in a quick diagnosis and resolution of most of the technical concerns.
However, the process of searching for the log files in a device, copying and pasting fairly large sized files in a mail and mailing it to the concerned support team/person could be time consuming and tedious.
With SureLock, working with logs files is quick and easy because it comes with inbuilt option to export log files to cloud. You can simply use Export Log Files to Cloud feature to export files to cloud and share the Cloud ID with the concerned team.
Note: This feature will export Device Logs, Settings File and Diagnostic Logs for SureLock,
Follow below mentioned steps to export log files to the cloud:
1. Access SureLock Settings
2. On the SureLock Admin Settings screen, tap on About SureLock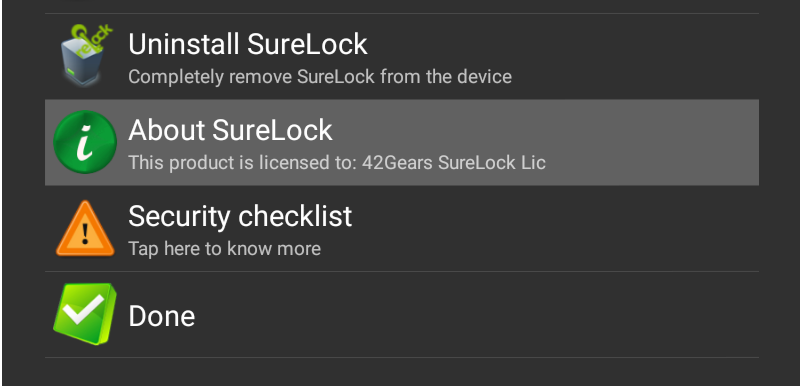 3. On About SureLock screen, tap on Export Log Files to Cloud option under Diagnostics section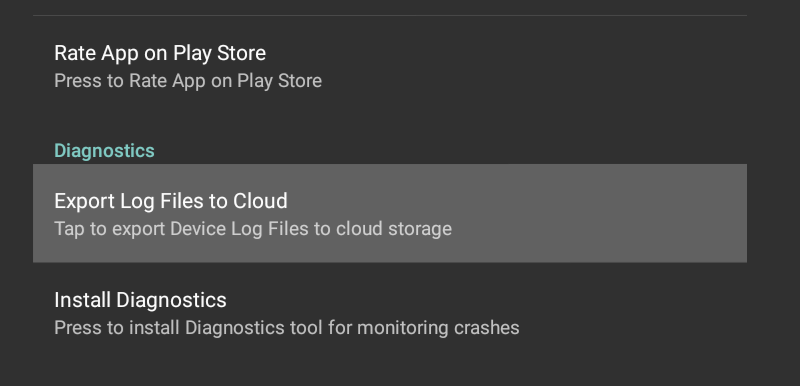 4. On Export Log Files to Cloud screen, tap on Export Logs
5. Next prompt will give you a Cloud ID for the exported file. You can share this ID with concerned team for assistance.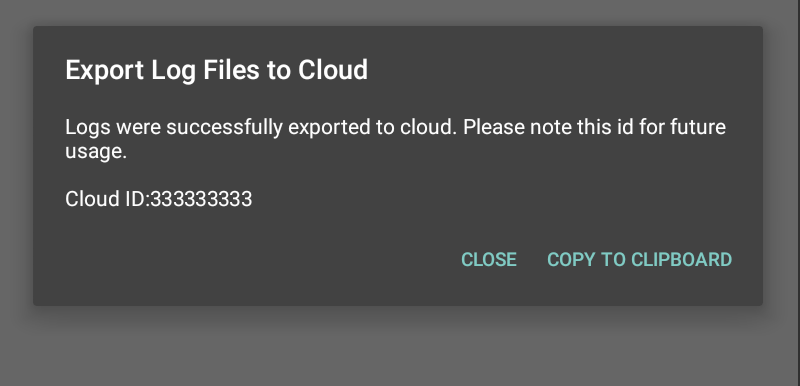 Read more about cloud options in our products:
6 advantages of using a cloud-based Mobile Device Management solution – Read
Configure Settings using Cloud Import and Export – Read
Configuring Lockdown Settings Remotely for Windows 7/8 using Cloud – Read
Click here to contact us.