5 features an Android device management app must have
Jan 29, 2023 | 42Gears Team
An Android device management app is an essential software useful for managing and securing the data and applications that are used on Android devices. Implementing an appropriate solution will help businesses automate the management of Android devices. It can help companies to manage and monitor the entire lifecycle of Android devices from a central console, from device inventory to remote wipe. Additionally, Android management software can help secure business data and meet compliance policies.
Why Do You Need an Android Device Management app?
Android mobile devices are equally popular among consumers as they are among businesses. This popular OS continues to garner raves due to being user-friendly and the wide range of specs offerings. Being easily customizable, Android devices can be optimized very well to suit the needs of any business operation. However, if not managed properly, these devices can be gateways to vulnerabilities and malicious apps. This is where an Android Device Management app can help.
This article delves into the essential features that can help any organization manage, monitor, and secure Android devices remotely. By the end of this article, you'll know how to leverage standard Android device management tools to optimize Android devices suitable for your workplace.
Top 5 features of an Android Device Management app
An Android device management app typically runs on either an on-premise server or on the Cloud. Thus, IT admins can leverage the app to remotely enroll, set up and customize devices from a central console. Here are the top features that can help IT admins gain total control over the deployed devices.
Manage the entire lifecycle of devices
A robust Android Device Management app helps IT admins manage the entire lifecycle of Android devices through a single console. IT staff can deploy hundreds of company-owned devices automatically through the Google Zero Touch enrollment program. Apart from the ZTE program, Android offers a host of other enrollment options such as Near-field communication, EMM token, and QR code enrollment. Android management software must be capable of supporting these as well. Once enrolled, IT admins can gain full control over the devices. This is made possible by Android Enterprise APIs which can allow them to pre-configure the right device settings such as configuring email, network, VPN, restricting mobile data, and blocklisting applications. Further, admins can group devices based on different departments in order to push customized device settings within minutes.
Manage inventory
When deploying thousands of devices in the field, admins need to know the specific whereabouts of the devices. Android device management apps can help them achieve this easily through the dashboard. Most importantly, the dashboard gives a high-level overview of all important device-related information. For instance, restaurant giants can leverage the dashboard to track device inventory and access information such as device ownership, device applications, and live device location.
Maintain compliance and restrictions
When managing devices outside the office perimeter, managing device compliance can often be challenging. However, this is not the case when you have Android management software by your side. By enforcing access restrictions on devices and data remotely, IT teams can help devices stay compliant with updated corporate policies.
Troubleshoot devices remotely
Remote device access and troubleshooting have emerged to be one of the highly sought-after requirements for businesses in the present time. Businesses need to provide on-demand support to remote employees so that they can stay productive at all times. With Android remote control features, IT teams can remotely repair malfunctioning devices, wipe on-device data, aid users to install apps and update them.
Support various kinds of Android devices
Businesses often need to work with various types of Android devices - smartphones, smartwatches, tablets, VR devices, rugged devices, Point of sales terminals, and more. A robust Android device management app must support all types of devices that need monitoring and management.
Android device management tools- Key tools verified by Google
Android Enterprise
This is a powerful platform offered by Google for the business community. Android Enterprise (AE) offers a wide range of APIs which allow businesses to manage a mobile fleet and ensure security. However, Android Enterprise alone is not sufficient. Businesses need an Android device management app to implement these features. As such, the Android market is populated with a wide range of devices running on multiple versions of the operating system. Therefore, AE helps cancel all inconsistencies and offers uniform management capabilities across all Android devices in the workplace. That is why an advanced Android device management app must also be a Google-approved partner.
Samsung Knox
Businesses using Samsung mobile devices for work can leverage Samsung Knox's mobile security platform to secure, manage and deploy Samsung devices. Samsung Knox provides IT admins an additional set of MDM capabilities on top of the Android Enterprise platform. Since many businesses prefer Samsung Knox over other Android devices, it can be a differentiating factor for vendors to support this.
To sum up, choosing the right tool to manage a fleet of Android devices is very essential. It lets IT you ensure security, management, and monitoring of Android endpoints. An Android device management app can help you get there. Above all, if you need to make Android devices business-ready, be sure to invest in Android management software today.
Leverage SureMDM to Manage Your Fleet
of Android Devices.
Subscribe for our free newsletter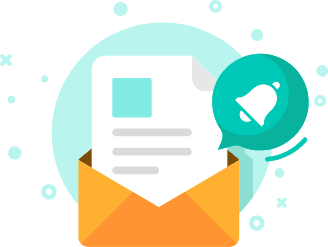 Exclusive News and Updates on Enterprise Mobility!
*

I consent to receive newsletters via email from 42Gears and its Affiliates.
Please agree
*

I have reviewed and agreed to 42Gears Privacy Policy and Terms of Use prior to subscribing and understand that I may change my preference or unsubscribe at any time.
Please agree
Please enter a valid official email