A Detailed Guide to Android Device Management
Dec 23, 2022 | 42Gears Team
Smart devices have become a lifeline for us as they simplify the process of sharing information and connecting people across the globe. With the rise of 4G and 5G technologies, we can now access and share information quickly and easily, no matter where we are. Both large enterprises and small firms have discovered ways to maximize production and increase operational efficiency by utilizing smart devices. According to Statista, more than 71% of the mobile devices used by companies and individuals are based on Android. This shows that Android is the world's most popular mobile operating system. However, Android devices have been found to be vulnerable to major security risks.
According to a study conducted by the University of Cambridge, on average, 87.7% of Android devices are vulnerable to one of the 11 most critical vulnerabilities. That's because people are likely to download and install malicious programs that are made to trick users, which makes it easier for attackers to take advantage of existing vulnerabilities. Thus, businesses often deploy Android device management solutions to mitigate risks, enforce policy compliance, and protect company data saved on employee devices remotely. 
Let us now understand what an Android Device Management (MDM) solution is, the different ways to do it, and how it can help organizations manage and secure corporate data while improving employee productivity.
‍What is an Android Mobile Device Management (MDM) tool?
An Android Mobile Device Management (MDM) platform is an administrative management tool that enables IT admins to manage, monitor, and secure business devices. Its functionalities go beyond managing data and app features to controlling the whole device.
Different Ways to Manage Android Devices
The best possible way to manage Android devices in an organizational setup is to create a comprehensive monitoring system using an Android MDM solution. But it's important to know what they hope to achieve by deploying such a solution. For that, businesses must develop a device management strategy by analyzing their needs. There are a few ways to manage Android devices, which include fully-managed device mode (also known as device owner mode), work profile mode, and Android mobile device manager. Let's discuss these in detail.
Fully-Managed Device Mode
The fully-managed device mode, also known as the device owner mode, provides extended management options dedicated to managing company-owned devices. This method of device management gives IT administrators fine-grained control over device settings and gives them access to extra controls that aren't available in the work profile mode. This management approach is ideal for new, company-owned Android devices or devices that are already in use and can be reset.
Android Work Profile Mode
The Android work profile, or profile owner mode, allows IT for complete segregation of work data from private applications while ensuring device user privacy. The work profile acts as a container that separates work data and apps from personal applications on an Android device. This approach is best suited for Bring-Your-Own-Device (BYOD) scenarios where employees are allowed to use their personal devices to access an organization's resources for work-related purposes.
Android Mobile Device Manager
An Android mobile device manager offers organizations a centralized console to carry out all the Android device management activities. Through this unified console, IT admins can monitor and run commands on Android devices remotely while implementing the necessary security measures in real-time. They can also remotely install, uninstall, configure, and update Google Play Store and enterprise apps.
Key benefits of an Android device management solution?
The benefits of an Android device management solution are as follows:
1. Remote Access
An Android device management tool allows IT admins to remotely manage devices from a centralized platform and troubleshoot IT-related issues from afar.
2. Improved Productivity
An MDM solution can help restrict user access to pre-approved only. It allows IT admins to schedule software updates and installations during non-working hours to ensure that employees remain productive during working hours. It can also help bring devices online quickly, reducing downtime, and increasing productivity.
3. Better Security
An Android device management tool allows IT administrators to remotely lock or wipe a lost or stolen device to prevent business data from falling into the wrong hands. IT admins can easily set up device and app login policies, such as passwords, biometrics, and an enterprise single sign-on feature. They can also reduce the attack surface by blocking untrustworthy websites.
4. Stricter Regulatory Compliance
Organizations can implement mobile device management policies in accordance with legal requirements. They can ensure legal compliance and network integrity by using the reporting features of an MDM solution.
5. Cost Savings
An MDM solution reduces the need for new device purchases by locating misplaced or underutilized equipment and by enabling secure BYOD settings. The tool also helps IT admins troubleshoot devices from anywhere and at any time, saving transportation costs.
6. Easier Asset Tracking and Reporting
The dashboard of an Android MDM tool displays detailed information on how many devices are enrolled, the apps that are installed on them, the battery status of every device, etc. These insights allow businesses to manage their Android devices better throughout their lifecycles.
7. Better Management of Android System Updates
In order to keep the devices secure, IT admins need to ensure that devices have the latest Android OS updates. By deploying an MDM solution, they can ensure that add devices have the latest updates installed at all times. automatically. IT admins can also schedule or postpone update installations if needed.
Android Device Management With 42Gears' SureMDM
42Gears' SureMDM supports the management of Android devices. Businesses can easily and efficiently control any aspect of an Android-based mobile fleet using 42Gears' Android MDM solution. In addition to Android devices, SureMDM also allows businesses to secure and manage all their Windows, Apple, and other OS-based devices using a single centralized console, making it easier for them to take control of their diversified device fleet.
42Gears' SureMDM, available as both cloud and on-premise deployments, is known for its effectiveness, ease of use, and flexibility. Getting started with SureMDM is easy—you can enroll your devices quickly and start managing them using a single web-based console.
Deploy SureMDM to manage your business
devices.
Subscribe for our free newsletter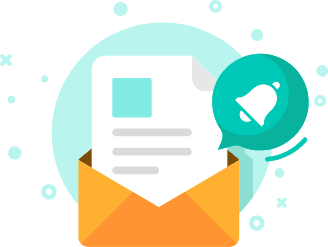 Exclusive News and Updates on Enterprise Mobility!
*

I consent to receive newsletters via email from 42Gears and its Affiliates.
Please agree
*

I have reviewed and agreed to 42Gears Privacy Policy and Terms of Use prior to subscribing and understand that I may change my preference or unsubscribe at any time.
Please agree