Top 5 iPhone and iPad Device Management Features in SureMDM
Oct 28, 2021 | 42Gears Team
iPhones and iPads are increasingly becoming key tools for businesses across industries. But as businesses grow over time, it is essential to streamline the way they manage and secure these devices. Implementing iPad and iPhone device management software can make it easier to supervise these devices and maximize ROI.
Let's dive into the key five features that can help IT admins keep iOS and iPadOS device fleets managed and secure at all times.
Blocklist or allowlist apps
Distributing apps to iPhones and iPads in bulk and updating them at regular intervals can be challenging. An iPad and iPhone device management solution helps IT admins to provision work apps easily. Additionally, IT admins can even restrict users from installing unauthorized apps. This, in turn, helps businesses ensure that users do not accidentally download malware. Also, by pushing the latest updates on these devices, admins can ensure that they stay secure and up-to-date. Lastly, by preventing users from spending time on non-work-related apps, businesses can reduce their mobile data costs.
Single app mode profile
Optimizing devices for the workplace is key to enabling end-user productivity. When businesses deploy iPhones and iPads to their users across a number of locations in retail stores or restaurants, they need a solution that can help them ensure that these devices are ready for the rigors of frontline work. This is exactly what single app mode in an iPhone and iPad device management solution can help IT admins achieve. With SureMDM, for example, IT admins can easily lock iPhones and iPads into a single app mode profile, thereby creating a work-optimized device.
iOS remote management
Every business needs the ability to address device- or network-level issues remotely, in the event issues like software glitches cause problems With the iOS remote management functionality included in iPad and iPhone device management solutions, IT admins can reduce device downtime by providing real-time support. Since IT admins can simulate on-screen touches remotely, they can fix issues quickly. Plus, this can lower the truck roll costs associated with bringing an IT technician on-site to fix an issue.
File sharing policy
Any organization that uses iPhones and iPads needs a way to safely distribute content on them. Schools, which must provide students with access to numerous books, can benefit from the volume purchase program offered by Apple School Manager through iPad and iPhone device management solutions. Alternatively, this solution is also known as a file-sharing policy. Even businesses can easily distribute sensitive corporate data to their employees effectively with Apple Business Manager. Therefore, the file-sharing policy is an easy way for organizations to purchase and distribute content from a central point.
Filter web content
It is not uncommon for employees to browse gaming or shopping sites on work devices during work hours. These websites waste valuable employee time, and might even be gateways to malware or adware. This is the reason businesses should leverage the web content filters that come with iPad and iPhone device management software. This feature helps admins to filter websites by keywords, if they want to go farther than just blocking users from specific sites.
Conclusion
Deploying iPads and iPhones for business as well as school demands that users always have access to the tools they need. Implementing a modern UEM solution can allow businesses to streamline management and optimize these devices for work and school in the best possible way. SureMDM by 42Gears offers a wide range of iPhone and iPad device management features necessary for managing and securing devices remotely.
Streamline iOS and iPad OS
device management with SureMDM
Subscribe for our free newsletter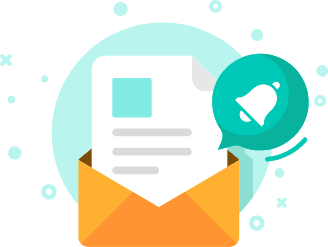 Exclusive News and Updates on Enterprise Mobility!
*

I consent to receive newsletters via email from 42Gears and its Affiliates.
Please agree
*

I have reviewed and agreed to 42Gears Privacy Policy and Terms of Use prior to subscribing and understand that I may change my preference or unsubscribe at any time.
Please agree