Enterprise Mobility Management
MDM | MAM | MCM | MIM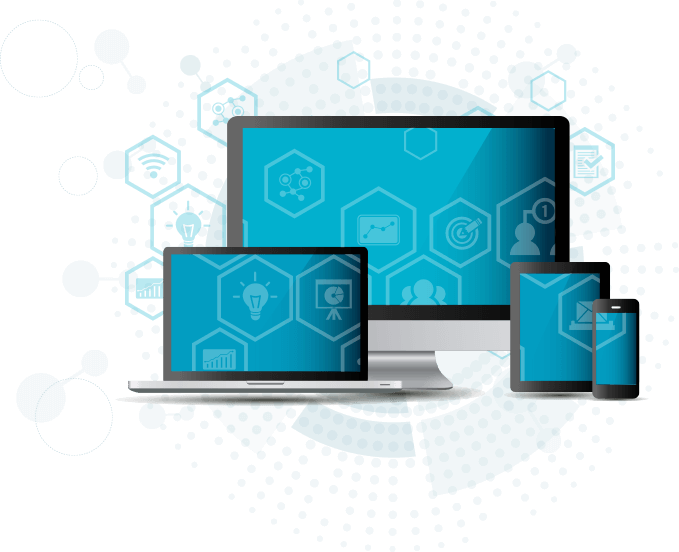 Enterprise Mobility Management (EMM) is een pakket vol met beleids- en configuratieprogramma's voor het beheren van inhoud op toepassingen op bedrijfsapparatuur. Bedrijfsleiders voorspellen de voordelen op de korte- en lange termijn bij het implementeren van een EMM-strategie voor het versterken van mobiliteit voor groeiende organisaties te midden van snelle veranderingen in de markt. 42Gears EMM suite stelt bedrijven in staat om hun werkkrachten te mobiliseren om een concurrerend voordeel te behalen terwijl ze zich houden aan hun raamwerk van de beveiliging en technologische levenscyclussen.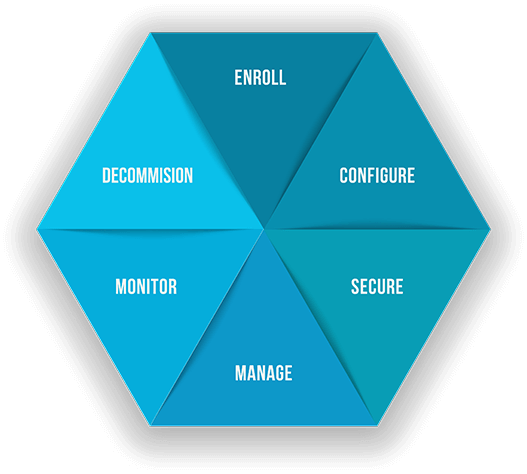 Gebruik Mobile Device Lifecycle Management van 42Gears om een veilige mobiele strategie te implementeren.
Enterprise Mobility Managementbestaat uit meerdere componenten, namelijk Mobile Device Management (MDM), Mobile Application Management (MAM), Mobile Content Management (MCM) en Mobile Identity Management (MIM). Organisatie kunnen één of al deze functies gebruiken, afhankelijk van de zakelijke vereisten:
Mobile Device Management (MDM)
Een systeem voor het beheren van apparaten dat apparaten configureert volgens de specificaties van het bedrijf, hun functionaliteit optimaliseert voor zakelijk gebruik, en tegelijkertijd de bedrijfsdata en -netwerk beveiligd. Het zorgt voor het leveren van apparaten en apps, configureert het besturingssysteem, en het op afstand wegvegen en bekijken. MDM maakt het ook mogelijk om technische problemen op afstand te verhelpen. Een MDM-systeem moet bestaan uit toepassingsbeheer, het synchroniseren en delen van bestanden, programma' voor het beveiligen van data, en het ondersteunen van apparatuur in privé eigendom of in het bezit van het bedrijf. Meer informatie...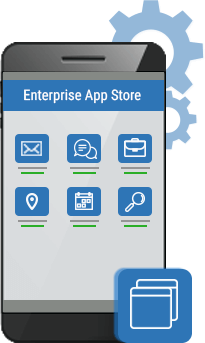 Mobile Application Management (MAM)
Een systeem dat de IT-beheerder bij het beheren van toepassingen op ingeschreven apparatuur om de integriteit van de mobiele infrastructuur van het bedrijf op peil te houden. De beheerder kan toepassingen op een zwarte of witte lijst plaatsen en hun toegangsmachtigingen beheren. MAM is het ook mogelijk het beleid wat betreft beheerfuncties voor het beleid aan te passen om bedrijfstoepassingen te beheren die via de app-stores richting apparatuur kunnen worden gedistribueerd en via een MDM-console worden beheerd. Een MAM-systeem kan flexibel worden gebruikt in combinatie met MDM en heeft analytische capaciteiten zodat IT-beheerders de verbruikspatronen van toepassingen kunnen begrijpen. Het is ook uitgerust met extensies voor toepassingen die gebruik maken van de Software Development Kit (SDK) of "wrapping" om bedrijfsbeleid toe te passen voor extra beveiliging op het app-niveau. Meer informatie...
Mobile Content Management (MCM)
Een MCM-systeem stelt gebruikers in staat om bedrijfsdata op hun mobiele apparaten te bekijken. Het stelt gebruikers in staat om data veilig op te slaan op mobiele apparatuur en te bekijken door gebruik te maken van verificatie, het delen van bestanden en het kopiëren/plakken van beperkend beleid. MCM laat bestanden distribueren, vervangen en verwijderen op basis van het push-systeem,.
Meer informatie...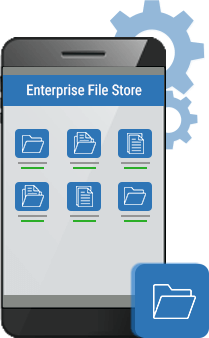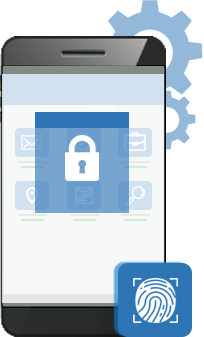 Mobile Identity Management (MIM)
Mobile Identity Management (MIM) is een oplossing aangeboden door SureMDM en stelt bedrijven in staat om de identiteit van gebruikers te verifiëren en de activiteiten van de gebruiker op het netwerk en apparatuur van het bedrijf te beheren. MIM heeft de volgende functies: Single Sign-on, Certificate Management en Device Enrolment. Bedrijven kunnen voordeel uit Single Sign-on halen omdat dat een functie is die de productiviteit van de gebruiker laat toenemen, de ervaring van de gebruiker verrijkt en de last aan onderhoud reduceert.
Meer informatie...