Modern Desktop Management With 42Gears UEM
Nov 28, 2019 | 42Gears Team


According to Gartner, worldwide PC shipments increased by 1.5% in the second quarter of 2019. Enterprises still widely use desktops because they are cost-effective relative to their level of processing power, and employees can choose monitors to suit their needs, rather than being restrained to the screen size of a laptop.

Despite their continued popularity, desktops are now just one part of a large range of devices (also known as endpoints) used in enterprise, including phones, tablets, and more. It's no wonder, then, that tools used by enterprises for managing business endpoints (which were, traditionally, desktops) have evolved over the years – from CMT to MDM to UEM – as enterprises are now looking for a single platform to manage diverse endpoints. In addition to offering CMT features for desktop management (installing patches, deploying software, and remotely controlling network devices), UEM solutions also offer essential modern features like restriction policies and asset management, to name a few.

Read on to learn how 42Gears UEM solution can enable you to successfully manage desktops along with all of your business' other endpoints.

Desktop Management and 42Gears UEM


Some of the Desktop Management features 42Gears UEM offers are:
Remote Installation of OS updates
42Gears UEM allows you to check for the latest Windows updates and create jobs to remotely apply and install critical updates to one or more devices from a centralized console. On Mac devices, you can use 42Gears UEM to remotely update the OS or schedule updates.
App and Software Deployment
42Gears UEM has a host of features for secure app distribution and management that let you install, configure and restrict apps remotely. On Windows devices, the platform also lets you allow or restrict 42Gears UEM to automatically push updates from the Windows Store to installed apps to ensure that the installed apps are secure and optimized for business use.

Content Management
42Gears UEM offers many tools for managing content on Windows, Mac and Linux devices. The support extends from performing simple remote file transfers to creating an enterprise file store that allows access to only secured business devices.

Restriction and Security Policies
Apart from carrying over essential CMT features like password policies, the ability to modify proxy/firewall, Bitlocker settings, and Windows desktop security certificate management, 42Gears UEM adds important new features as well (time-fencing, customizable notification policies, and data encryption, for example). On Windows desktops, you can even regulate copy-paste commands, storage card access, and Cortana voice assistant functionality. 42Gears UEM also supports Health Attestation Compliance Rules on Windows devices, allowing you to ensure devices are running trustworthy BIOS, TPM, and boot software configurations.
Remote Desktop Control
Use 42Gears UEM to remotely troubleshoot desktops, access files stored on those desktops, and monitor processes based on their CPU/RAM usage. 42Gears UEM also allows admins to remotely lock, wipe, reboot and shut down Windows, Mac and Linux devices in case of any emergency.

Asset Management
From tracking OS versions and viewing dashboards to creating custom reports, 42Gears UEM makes it easier for admins to monitor and manage software assets on enrolled Mac, Windows, and Linux devices.

Remote Provisioning and Configuration
42Gears UEM allows you to remotely configure Wi-Fi, VPN, Exchange ActiveSync and email clients on devices in bulk with just a few clicks, to ensure that desktops are secure and business-ready.

Admins can also use custom runscripts and payloads for any custom functionalities they need (for example, remotely assigning administrator rights to a user or remotely launching an app on a Linux device).

Gartner Disclaimer
Gartner does not endorse any vendor, product or service depicted in its research publications, and does not advise technology users to select only those vendors with the highest ratings or other designation. Gartner research publications consist of the opinions of Gartner's research organization and should not be construed as statements of fact. Gartner disclaims all warranties, expressed or implied, with respect to this research, including any warranties of merchantability or fitness for a particular purpose.
SureMDM Device Management
Explore more features for managing desktops, tablets, smartphones,
rugged devices, wearables, VR devices, and other endpoints.
Subscribe for our free newsletter
Thank you! you are successfully subscribed.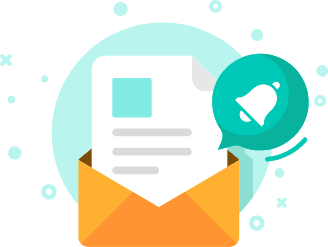 Exclusive News and Updates on Enterprise Mobility!
*

I consent to receive newsletters via email from 42Gears and its Affiliates.
Please agree
*

I have reviewed and agreed to 42Gears Privacy Policy and Terms of Use prior to subscribing and understand that I may change my preference or unsubscribe at any time.
Please agree
Please enter a valid official email