42Gears Achieves Silver Partner Status in the Android Enterprise Partner Program
Jun 21, 2023 | 42Gears Team
Recognizing the growing importance of robust and effective Android device management solutions, 42Gears is excited to announce its recent achievement of the Silver Partner status in the renowned Android Enterprise Partner Program. This significant milestone shows our commitment to delivering exceptional mobile device management solutions, enabling businesses to harness the full potential of Android device management, while ensuring security and productivity.
The Growing Necessity of Robust Android Device Management for Businesses
In recent years, Android devices have experienced a surge in adoption by businesses worldwide. The affordability and extensive range of Android devices make them an attractive option for organizations looking to equip their workforce with reliable mobile solutions.
Android's user-friendly interface, coupled with its vast ecosystem of applications, has made it a preferred choice across various industries. As businesses continue to embrace the advantages of Android, the need for robust Android device management solutions becomes increasingly critical.
The Significance of Being a Silver Partner in the Android Enterprise Partner Program
The Android Enterprise Partner Program specifically caters to Android Enterprise partners in helping them build, sell or support Android products, services and solutions for enterprises. Attaining the Silver Partner status in the Android Enterprise Partner Program is a testament to 42Gears' commitment to meeting the evolving demands of businesses using Android devices. This achievement highlights our expertise and capabilities in providing cutting-edge solutions tailored to streamline Android device management for our valued clients.
As a certified partner, 42Gears has undergone rigorous evaluation and demonstrated a deep understanding of the Android platform, ensuring that we possess the necessary knowledge and resources to meet the unique challenges faced by businesses today.
Benefits of working with 42Gears:
Expertise: 42Gears' Silver Partner certification showcases our expertise in managing Android devices. Having achieved AER advanced technical validation in 2020, our team has obtained 370+ certifications in Associate, Professional and Expert categories from the Android Enterprise Academy. By choosing to work with us, businesses gain access to a team of professionals well-versed in the intricacies of Android device management, allowing for efficient deployment, configuration, and ongoing support.
Enhanced Security: With the increasing risk of cyber threats, securing sensitive business data is paramount. As a Silver Partner, 42Gears is equipped with the latest knowledge and tools to implement robust security measures, safeguarding organizations against potential risks and vulnerabilities.
Cost-Effective Device Management: 42Gears' solutions simplify the management of Android devices, allowing businesses to optimize productivity and minimize operational costs. Our streamlined workflows and comprehensive management tools enable efficient device provisioning, app distribution, and ongoing maintenance.
Customized Solutions for Business Needs: We understand that each organization has unique requirements. As a certified Silver Partner, 42Gears will now have access to exclusive resources and support from Google, empowering us to deliver customized solutions that align with specific business goals and workflows.
Unlock the Full Potential of Android Device Management with 42Gears
Achieving Silver Partner certification in the Android Enterprise Partner Program solidifies 42Gears' commitment to empowering businesses with effective Android device management solutions. We understand the increasing adoption of Android devices by organizations and the need for comprehensive management strategies. By leveraging 42Gears' expertise, businesses gain a trusted partner dedicated to providing solutions that optimize Android device fleet management, enhance security, and drive productivity.
Contact us today to explore how our certified expertise can unlock the full potential of Android devices for your organization.
A Detailed Android Device
Management guide
Subscribe for our free newsletter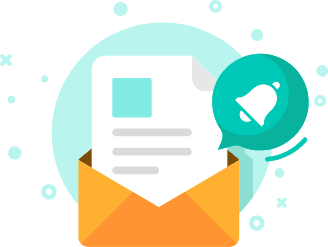 Exclusive News and Updates on Enterprise Mobility!
*

I consent to receive newsletters via email from 42Gears and its Affiliates.
Please agree
*

I have reviewed and agreed to 42Gears Privacy Policy and Terms of Use prior to subscribing and understand that I may change my preference or unsubscribe at any time.
Please agree