5 Ways ChatGPT Can Transform Mobile Device Management: Tips, Tools, and Best Practices
Apr 05, 2023 | Prakash Gupta
ChatGPT has taken the world by storm. At the time of this writing, ChatGPT 4.0 has been released. People from all walks of life are using ChatGPT to quickly find answers to their questions using prompts. For example, one can ask, "What tool can I use to backup select folders on Windows to the cloud?" ChatGPT will give you an answer listing products that you can use along with their descriptions.
On the same lines, ChatGPT can help IT teams that use mobile device management tools such as SureMDM. Here are some of the ways:
Advice on best practices
ChatGPT can provide detailed recommendations on best practices that one can follow for mobile device management, such as what policies to apply, security options, and enforcing compliance by end-users. These recommendations can be useful even before implementing any mobile device management solutions.
Help in choosing the right MDM solution
Based on your requirements, ChatGPT can suggest the MDM solutions best suited for your organization, keeping in mind the size of your company, industry type, nature of deployment (front-line worker or BYOD) and deployed device types.
Easily troubleshoot common issues
Once MDM is deployed, you can use it to troubleshoot and resolve issues as and when they occur on the devices. ChatGPT can suggest a troubleshooting checklist that IT teams can follow to quickly address the issue, and bring the device back into operation.
Better Security measures
ChatGPT can suggest security measures, such as password policies, encryption, and remote wipe capabilities, to help safeguard your organization's data.
Assistance in Compliance
ChatGPT can help teams become compliant with regulations such as GDPR, HIPAA, or PCI DSS by providing suggestions on which MDM policies should be deployed to ensure business data and use of mobile devices follow the laws of the land. One has to be careful and should use their own judgment when dealing with compliance and regulation requirements, and not rely entirely on a tool like ChatGPT.
It's worth noting that ChatGPT is not a replacement for professional advice from an IT specialist or MDM consultant, but can provide valuable recommendations and insights to get you started with your digital transformation journey with MDM.
Begin your mobile device management
journey with SureMDM
Subscribe for our free newsletter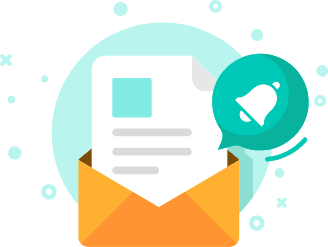 Exclusive News and Updates on Enterprise Mobility!
*

I consent to receive newsletters via email from 42Gears and its Affiliates.
Please agree
*

I have reviewed and agreed to 42Gears Privacy Policy and Terms of Use prior to subscribing and understand that I may change my preference or unsubscribe at any time.
Please agree