Employee Smartphone Camera: Threats to the Manufacturing Industry and Ways to Mitigate Them
Sep 20, 2022 | 42Gears Team
Smartphones are used to perform both personal and work-related tasks at an increased level of productivity and flexibility. However, smartphones can pose data security challenges in industries such as manufacturing, where they are used for enterprise security. They can enhance productivity and flexibility, but they also pose enterprise security concerns.
Data security threats can include capturing videos and photos of sensitive customer data and intellectual property (IP), recording discussion videos and processes, and recording videos and photos of sensitive customer data and intellectual property (IP). In addition, trade secrets of manufacturing companies and sites where electronic devices, cars, motor vehicles, chips, and drugs are produced or assembled might be exposed.
Threats and Vulnerabilities Faced by the Manufacturing Industry
Smartphone cameras and video capabilities are advanced enough to enable the leakage of sensitive data and trade secrets. Mobile devices are frequently used to collect, save, and share enormous amounts of data without the user's knowledge. In addition, mobile devices are frequently used to take photographs and record videos, which raises the risk of data security incidents.
A detailed analysis by Checkmax discovered some Android phone vulnerabilities in Google and Samsung phone camera apps. These apps can be manipulated by attackers to click photos and record videos through an app that has no permission to do so.
Manufacturing operations involve the production or assembling of components into finished products. Companies producing mobile phones, computer chips, medicines, drugs, automobiles, ships, chemicals, and aerospace (missiles, military aircraft, space, commercial airliners) may have confidential and proprietary processes and designs in place. A data breach in such organizations may not just harm them, but society as a whole. For example, knowing the secret components of a chemical or drug, or the location of a missile may have a devastating impact on human lives.
The aforementioned vulnerability in Android camera apps may prove to be quite dangerous in such situations.
Solution for the Manufacturing Industry to Mitigate Risks
What are reliable answers? Do you have any? Banning smartphones on company premises sounds like an impractical solution. What could work instead? Manufacturing companies don't have to ban the use of the whole phone on their premises. Instead, they can just disable the cameras. CamLock is a camera-blocking app developed by 42Gears. It blocks employees and visitors from taking pictures or recording videos of confidential data by preventing their cameras from working.
Key features of CamLock
It protects confidential and proprietary information by blocking Android phone cameras.
The cameras can be blocked based on time and device location.
It is compatible with Android devices running on Android 7.0 and other updated versions.
It is an unobtrusive on-device application that helps avoid workflow disruptions.
It can be easily integrated with office attendance or visitor management systems.
It can be used along with CamLock Sentry to block or unblock cameras at entry and exit gates.
Ways to lock down smartphone cameras using CamLock
Time-fencing
Geo-fencing
Manual system
Integration with the visitor and/or attendance management systems
Note: You can read this blog for more details.
Final Word
Advanced phone cameras can lead to data security problems in manufacturing industries because they can produce high-quality photographs and videos. We've discussed the devastating impact of data breaches on industries and on the lives of people. By blocking them, CamLock can assist companies to block mobile cameras and prevent unauthorised camera usage on industrial sites and premises.
Do you want to control employees' smartphone camera usage on manufacturing sites?
Subscribe for our free newsletter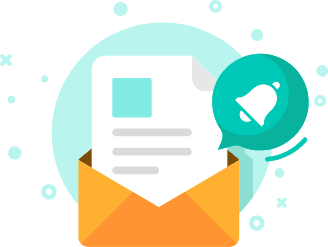 Exclusive News and Updates on Enterprise Mobility!
*

I consent to receive newsletters via email from 42Gears and its Affiliates.
Please agree
*

I have reviewed and agreed to 42Gears Privacy Policy and Terms of Use prior to subscribing and understand that I may change my preference or unsubscribe at any time.
Please agree
Please enter a valid official email