Strengthen Your Organization's Security Posture with 42Gears' SureMDM and Cisco ISE
Aug 27, 2020 | 42Gears Team

The digital enterprise is perimeter-less. While it's a good thing to enable your employees to deliver on their goals no matter where they are or which devices they use, don't you think remote, unmonitored, or unauthorized access also jeopardizes enterprise data security to a large extent? It certainly does. Let's see why this can happen despite the controls you have in place.
How many devices do you have connected to your organization's network at any given point of time? Do you own all these devices? Do you know where these devices are, who owns them (if not the company), or which apps are installed on them? Do you know if they have been configured and provisioned by your IT team? If your answer to any of these questions is "No," then how can you be really sure that your company network is secure? Well, you can't.
That's where 42Gears' UEM Solution (SureMDM) and Cisco Identity Services Engine (ISE) can help.
Cisco ISE offers a network and context-based approach that helps ensure trusted and adaptable access. It provides integrated and intelligent protection by using intent-based policy and compliance solutions. This helps improve an organization's security posture through streamlined and scalable network access. So what does this translate to? It means that Cisco ISE can help IT admins:
give your employees secure access to the resources they need
automate device onboarding, reducing the friction between IT admins and users
get full endpoint visibility through information on contextual identity and user, device, and app profiles
reduce the attack surface and automate threat protection
improve network management by automating complex changes and enforcing compliance
In short, Cisco ISE ensures better asset visibility and threat containment, secure wired and wireless access, and improved segmentation and compliance. Now, how does SureMDM factor into this?
SureMDM helps organizations manage, monitor, and secure their business endpoints deployed across geographies. It allows IT admins to troubleshoot devices, update security patches, push content files, turn devices into kiosks, wipe organizational data off devices, track device location, network-, geo-, and time-fence devices remotely through a central web-based console. However, gaining granular level control over endpoints is only possible through a network. SureMDM's integration with Cisco ISE ensures that Cisco ISE provides additional network security while SureMDM continues to be the policy-based decision-making entity.
This can be of great help when onboarding new employees (remotely), especially now that it's difficult to provision them with company-owned devices. The SureMDM-ISE integration can ensure that non-registered or unauthorized endpoints trying to access the company network are redirected to the SureMDM server for role-based registration. In addition, when new users access the company network using their own devices, ISE can ensure that non-compliant devices only get restricted access based on policies defined by SureMDM.
Thus, 42Gears SureMDM and Cisco ISE can together serve as a complete solution for businesses looking to take organizational security to the next level.
Gain granular level control over
your business endpoints
Subscribe for our free newsletter
Thank you! you are successfully subscribed.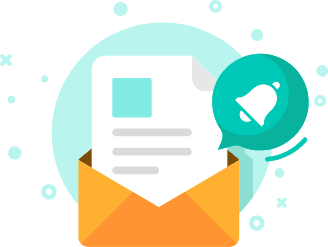 Exclusive News and Updates on Enterprise Mobility!
*

I consent to receive newsletters via email from 42Gears and its Affiliates.
Please agree
*

I have reviewed and agreed to 42Gears Privacy Policy and Terms of Use prior to subscribing and understand that I may change my preference or unsubscribe at any time.
Please agree
Please enter a valid official email