5 Ways to Ensure Device Security at Work
Aug 25, 2020 | 42Gears Team

No one wants to lose or damage a smartphone or laptop, especially if it's at work, when a lost or compromised device is a breach in corporate device security. It's a lot of responsibility to ask anyone to find or secure devices and expect them to do as much work for their organization as someone who didn't need to resolve emergency threats.
Thankfully, you don't need the world's best desk organization skills to keep track of your devices and keep them safe. There are a few techniques that will let you keep your devices close by and ready for business when you need them.
1. Secure your phone by making a lanyard part of your business outfit
If you carry anything in your pockets in addition to a phone, you will have a harder time determining when you've lost your phone. It's harder to realize you lost your phone if your pocket is full of keys, coins, or anything else.
This is where a phone lanyard is useful. As long as it is within your organization dress code, wearing your phone around your neck makes it much harder to lose. Plus, if another responsibility gets in the way and you do misplace the lanyard, you will notice its absence quickly.
There is a range of high-quality lanyard cases that can keep your smartphone secure while remaining fashionable, showing that you care deeply about device security. Still, having a phone around your neck can strain your neck, wreak havoc with any nametags or pins your business mandates you wear, or make you feel out-of-place if you are the only person in your organization to wear one.
2. Enable two-step authentication wherever possible
If you're like most workers, you just want to start your work right away whenever you sit down at your desk to work. This is why many people find two-step authentication annoying or difficult, as workers must cross-reference devices to verify their identities at log-in.
Despite this annoyance, two-step authentication is very important – for more reasons than you might think. The most immediate benefit is being able to deter would-be hackers by requiring that someone has multiple devices to log-in. Plus, if you receive an unprompted authentication request, you will know that someone else is trying to use your credentials.
3. Sync your devices to coordinate their locations
Many people keep two or more devices connected to each other throughout the workday – such as a smartwatch, laptop, and smartphone.
Having more devices in one place means you have to take on more responsibility for device security – after all, you can potentially lose multiple devices at the same time. However, having devices connected to each other via Wi-Fi or Bluetooth can be very helpful for determining if any devices have been lost or stolen.
For example, if you usually receive alerts from your phone on your smartwatch or laptop (or vice versa), a long period without any notifications may suggest your phone is not in proximity. This is not an exact science, but ensuring that each of your business devices can find the others is generally a good way to ensure you have each device.
4. Purchase computer locks
A sufficiently determined thief could take a laptop or desktop computer, if there is nothing tethering the computer to a heavier surface like a desk. This is where computer locks come into play, allowing you to tether your computer (or phone, or any other device) to a desk or other heavy object. Especially if you leave your computer at work in the evenings, a computer lock can provide you (and your employer) with peace-of-mind.
Depending on the lock you choose, you may need either a key or a combination to secure the lock. If you are confident in your ability to keep track of small objects, a key is likely preferable. On the other hand, if you have a good memory and trust that no one can guess secret codes you generate, a combination is probably the better option.
5. Have your business install mobile device management software
Mobile device management (MDM) software lets IT admins in your organization track your devices remotely. If you lose your devices, anyone with admin access to the MDM console can help you locate them, and even restart them or wipe all data from them if necessary. MDM solutions include a range of other useful features for keeping devices safe and secure. If your organization does not have mobile device management software in place, consider asking about it; the help of mobile device management software makes device security easier to maintain.
One of the easiest-to-use and easiest-to-implement mobile device management solutions is SureMDM by 42Gears. If you are in charge of shaping your company's tech infrastructure, take a look at www.42gears.com; if you are not, figure out who in your company would be.
Device security doesn't have to be hard.
Subscribe for our free newsletter
Thank you! you are successfully subscribed.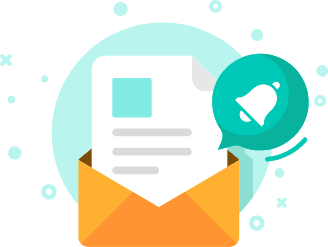 Exclusive News and Updates on Enterprise Mobility!
*

I consent to receive newsletters via email from 42Gears and its Affiliates.
Please agree
*

I have reviewed and agreed to 42Gears Privacy Policy and Terms of Use prior to subscribing and understand that I may change my preference or unsubscribe at any time.
Please agree
Please enter a valid official email