Set up work profiles on corporate-owned devices with SureMDM
Jan 12, 2023 | 42Gears Team
Work profile on corporate-owned devices (WPCO) allows users to set up work profiles on corporate devices to secure and separate work data from personal data. The ownership of the devices can be retained by the organizations and they can assign work policies to the devices while maintaining employee privacy. This way, employees can use corporate devices for private activities without worrying about security and privacy as their personal apps, data, and usage information are not accessible by the organization. However, IT admins can enforce selected policies on the entire device and also apply restrictions to the personal profile.
Earlier, containerization of the work profile and personal profiles was supported only on employee-owned devices (BYOD). But with Android 11, Google introduced support for work profiles on corporate-owned devices (WPCO). If the user adds a work profile from the setup wizard using the provisioning tools added in Android 10 (QR code/ ZTE), then the device is recognized as corporate owned and various security policies and assessments are made available to the device policy controller (DPC). This allows for easy management of work and personal profiles on company-owned devices without compromising security or privacy.
If the user adds a work profile on the device using any method other than provisioning tools added in Android 10 (QR code/ ZTE), then Android 11 recognizes the device as personally-owned.
When the user tries to enroll for the first time, the user gets an option to choose between the Fully Managed Device and Work Managed Device modes. If the user chooses the Fully Managed Device mode, the entire device gets containerized. But if the user chooses the Work Managed Device mode, a container is created to separate work and personal profiles. To enroll the device in WPCO, the device has to be factory reset.
Requirements or WPCO enrollment:
Agent version - SureMDM Agent v 27.16.06
Android version - 11 and above.
Modes of enrollments supported in WPCO:
Android 11 and above - QR code, ZTE, KME
Android 12 and above - Device Policy Controller ID (afw#suremdm), QR code, ZTE, KME.
Enroll your devices into SureMDM for effective
management of your devices.
Subscribe for our free newsletter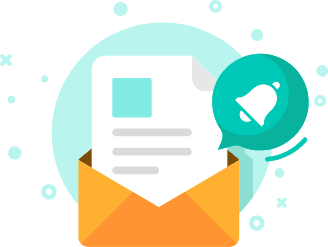 Exclusive News and Updates on Enterprise Mobility!
*

I consent to receive newsletters via email from 42Gears and its Affiliates.
Please agree
*

I have reviewed and agreed to 42Gears Privacy Policy and Terms of Use prior to subscribing and understand that I may change my preference or unsubscribe at any time.
Please agree