Protecting Data in a Shifting Security Landscape
Mar 31, 2021 | 42Gears Team

2021 has become something of a perfect storm for data thieves, following the devastation of the COVID-19 pandemic. Businesses of all kinds need to consolidate and rebuild, and this means they are vulnerable to attack. Thankfully, a few simple steps can be very helpful for staying safe; namely, mobile threat defense with a mobile device management (MDM) solution, and more broadly ensuring data protection using MDM technology.
The Challenges of 2021
At least until global vaccinations permit for socialization, the challenges of 2021 look a lot like the challenges of 2020. Many are stressed and working from home, where important data is not necessarily secure. This opens the door to all sorts of scams, as malicious emails prey on the anxieties of those eager to please their bosses from home.
Unfortunately, this is only half of the equation. Some businesses do not have the luxury of allowing employees to work from home. This places enormous pressure on executives in these industries to keep employees safe in hard circumstances. Examples include the retail industry, logistics and trucking, hotels and hospitality, and education. Every mobile device must work properly at all times in these contexts. If employees lose devices, or devices malfunction, the consequences could potentially be dire.
In this context, it's essential to focus on ensuring data protection using an MDM solution. Whether employees use their own devices or business devices, mobile threat defense via MDM can make a major difference.
Mobile Threat Defense with MDM
Important data can be compromised on mobile devices because of malicious apps and downloads, unsecured Wi-Fi connectivity, or flaws in device settings. Therefore, implementing mobile threat defense with MDM makes a difference on three levels: app-level security, network-level security, and device-level security.
App-level security requires a Mobile Threat Defense solution that can identify malicious apps. This includes identifying both known and unknown malware through a range of predictive techniques. Network-level security ensures data protection using MDM capabilities by ensuring that users don't connect to unsecured networks, and disconnecting them if they do. Finally, device-level security requires constant monitoring of the device and all of its settings and components, as well as usage patterns over time, to ensure no suspicious activity occurs.
More Broadly Ensuring Data Protection Using MDM
While the term "mobile threat defense" has a specific meaning in the context of data security, an MDM solution can help to keep enterprise data safe in other ways. For example, you can use MDM software to ensure that workers protect their devices with complex passwords. If employees lose devices, you can locate them remotely and lock them down, keeping thieves from claiming sensitive data.
Additionally, you can restrict any devices you hand to employees such that they are in "kiosk mode." This means the devices will only show the apps and websites admins have approved in advance. As a result, users won't be able to visit malicious websites or download malicious apps. In addition to promoting data security, this keeps employees productive.
If you would like to ensure sensitive data remains safe in a challenging security landscape, you can use SureMDM by 42Gears. SureMDM offers native mobile threat defense capabilities, making it a great choice for anyone concerned about how best to protect against data threats.
Are you looking for a way to tighten
data and device security?
Subscribe for our free newsletter
Thank you! you are successfully subscribed.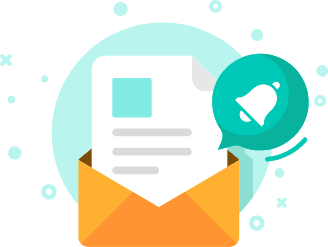 Exclusive News and Updates on Enterprise Mobility!
*

I consent to receive newsletters via email from 42Gears and its Affiliates.
Please agree
*

I have reviewed and agreed to 42Gears Privacy Policy and Terms of Use prior to subscribing and understand that I may change my preference or unsubscribe at any time.
Please agree
Please enter a valid official email