Impact of 5G on enterprise mobility
Apr 19, 2019 | 42Gears Team

The new wave of wireless revolution, 5G, is here to hit the business and technology landscape the world over. Not only it will bring about a transformation in the industry, but also impact businesses significantly.
Businesses will embrace the technology as it will have a huge impact on productivity, mobility and profitability. According to a forecast by Globenewswire, "5G connections will exceed 500 million by 2022 and reach 1.3 billion connections by the end of 2023".
5G is expected to be 10 times faster than the current broadband speed (4G) and reduce latency issues, which will in turn improve mobile connectivity significantly.
As the rate of adoption increases, businesses will need to rethink and redesign their enterprise mobility strategies. It will be imperative for them to evaluate hardware components that may no longer be compatible with the 5G network. Also, new security approaches will be required to protect mobile data against new threats that may arise.
As 5G will bring better connectivity and high speed, businesses will benefit from improved communication and enhanced customer experience. Technologies such as IoT, AR and VR that will also be positively impacted.
How 5G will impact enterprise mobility

Improved remote worker productivity
Many businesses have employees deployed in remote areas, far from the major operational sites. They provide devices to workers that enable them to complete assigned tasks properly and timely. But due to unreliable network connectivity, workers often fail to complete tasks on time or as required. As a result, business suffers. The 5G speed will improve the productivity of remote workers.
Better performance of IoT devices
Connected devices have been used to make our lives easy. Smart speakers, thermostats, motion sensors and electronic weighing scales are examples of IoT devices that have become a part of our daily lives. Sensors are used to measure product temperature, check quality and monitor production in factories. These sensors were connected via wires earlier. Now, 5G will help businesses use wireless sensors in factories and warehouses.
Sensors transmit data, which is then used to assess the situation and act accordingly. With 5G gaining popularity, IoT adoption will increase.
"IoT will account for one-quarter of the global 41 million 5G connections in 2024." – Machina
Mobile applications will run faster
Video chats, virtual reality and augmented reality are already being used in enterprises. 5G can revolutionize the AR/VR/MR experience – high speed and better quality. However, businesses will have to upgrade their existing apps and develop new features to make them 5G-compatible.
Enhance capabilities of innovative services
Today, technologies, such as artificial intelligence (AI), augmented reality (AR), virtual reality (VR) and video conferencing, are being used within apps. With 5G, as the network becomes more reliable, the performance of these apps will improve significantly.
Technological transformation is an ongoing process. We need to update ourselves to keep pace with the changes. With 5G poised to hit the market soon, businesses need to redesign their enterprise mobility strategies. 5G will increase the adoption of smart devices, wearables, AI, IoT, AR and VR. And with that happening, businesses will require a robust Unified Endpoint Management (UEM) solution to simplify device management.
Is your business ready to switch to 5G? Redefine your enterprise mobility strategy with 42Gears UEM solution and gear up for the changes 5G is sure to bring about.
Try 42Gears UEM solution for free.
Subscribe for our free newsletter
Thank you! you are successfully subscribed.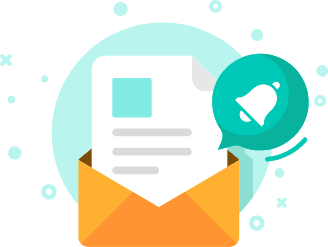 Exclusive News and Updates on Enterprise Mobility!
*

I consent to receive newsletters via email from 42Gears and its Affiliates.
Please agree
*

I have reviewed and agreed to 42Gears Privacy Policy and Terms of Use prior to subscribing and understand that I may change my preference or unsubscribe at any time.
Please agree
Please enter a valid official email