Challenges in mobile email management
Apr 05, 2019 | 42Gears Team

Emails are considered to be the most important part of business communication elements. Employees can share information with other employees and clients in real time which saves a lot of time and help them to be more productive. However, as soon as an email client is enabled on a device, the data exchanged over it becomes vulnerable and exposed to many security threats, jeopardizing corporate data.

1. Securing email access
Every organization works with a wide-range of devices, operating systems, and email-clients (Gmail, outlook, thunderbird, apple mail etc). Accessing emails from these endpoints or sources ensures that the workforce is prompt and productive, as long as security has not been compromised. Securing email access across the entire gamut is a big challenge for IT pros.
2. Protecting corporate sensitive data
Corporate emails have become an easy target for hackers these days. They create malicious apps, wait for users to download the app so that they can access data stored on those devices for malicious purposes. And this may cause a serious threat to sensitive corporate information. IT leaders should take strong strategic actions against such malicious apps.
3. Preventing unauthorized access
Emails are accessed by employees from various locations using mobile devices. These devices can be lost, stolen or misused by anybody with malicious intentions. Additionally, emails can be accessed over unsecured networks that can cause serious threat. It is very important for IT pros to prevent such unauthorized email access and protect the organization.
4. Device ownership issues
The increase in the adoption of Bring Your Own Device (BYOD) adoption has led to many security issues. As per a recent report, 40% of employees are accessing corporate emails on their personal devices. Employees bring their devices to the workplace, access emails on it, and keep saving and downloading corporate information on them. When they leave the company, all corporate data on their devices becomes vulnerable.
5. Protection against third-party apps
As we know that emails or email attachments may have corporate data or information that can be very sensitive. And these emails or attachments can be lost or disseminated through third-party reader apps when they are viewed, which can jeopardise sensitive corporate information. IT professionals should be wary of this.
Email Mobility introduces a set of new security challenges that are not addressed by standard email security infrastructures. Businesses must opt for comprehensive solutions wherever basic security measures are not sufficient to protect their data against sophisticated security threats.
IT pros should explore Mobile Email Management (MEM) solutions to overcome these obstacles. MEM solutions offer an additional layer of security to the mobile email infrastructures. So, don't let your organization down by these obstacles and let your employees enjoy email mobility.
Secure your Mobile email infrastructure with 42Gears MEM solution and improve productivity.
Subscribe for our free newsletter
Thank you! you are successfully subscribed.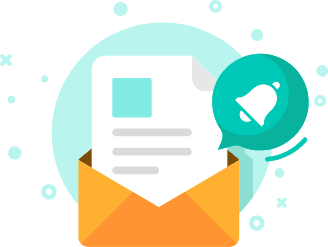 Exclusive News and Updates on Enterprise Mobility!
*

I consent to receive newsletters via email from 42Gears and its Affiliates.
Please agree
*

I have reviewed and agreed to 42Gears Privacy Policy and Terms of Use prior to subscribing and understand that I may change my preference or unsubscribe at any time.
Please agree
Please enter a valid official email