How to Overcome the Challenges of Managing macOS Devices in Windows-Dominant Enterprises
Sep 04, 2020 | 42Gears Team

macOS devices are synonymous with power and productivity. Schools, businesses and hospitals rely on Mac devices every day. These users need secure access to educational or work resources to perform their tasks efficiently. This means IT teams need to manage macOS devices along with other Windows, Android, and iOS/iPadOS devices with several different tools. This makes it important to get greater visibility and complete control over the devices to secure and update them with the latest applications and configurations. Unfortunately, there are very few tools that guarantee that they can do so seamlessly.
Let's take a look at the challenges of managing macOS devices in Windows-dominant enterprises.
Challenges of Managing Macs in Windows-Dominant Enterprises
1. macOS remains a minority
Many software firms optimize their device management tools for Windows and Android, but not macOS. As a result, most of the traditional endpoint management tools IT teams use lack the capabilities of a robust macOS management solution. This forces IT admins to use a siloed approach to manage macOS-based devices.
2. IT teams have only recently made macOS management a top priority
macOS devices are often outnumbered by Windows devices in most organizations – be they schools, hospitals, or enterprises. As a result, many IT teams have historically prioritized managing Windows and Android devices over managing Macs. This is no longer sustainable, as more and more macOS devices enter the workplace. To sustain modern workers, IT teams must have a way to seamlessly manage macOS devices.
3. Additional support is required as most traditional device management solutions don't provide full control over Macs in a remote environment
Traditional endpoint management solutions used to manage Windows, Android and iOS devices often do not provide end-to-end features and are not good enough for managing macOS devices in a remote environment.
This is even more critical now amid the pandemic, as a large number of users have transitioned to remote working and remote learning environments.
The Solution- SureMDM's Support for macOS Devices
Businesses can get the most out of their investment in Apple devices with SureMDM. SureMDM provides a unified, comprehensive security and management platform for managing devices across multiple OSes. It simplifies the management of macOS devices in business organizations including schools and hospitals.
1. Enrolling Devices
SureMDM enables IT teams to quickly and easily enroll devices using Apple Business Manager. IT teams can provision company-owned as well as employee-owned macOS devices hands-free over-the-air. This not only saves time for IT teams, but also allows devices to be used right out-of-the-box. Similarly, IT teams can use Apple School Manager to deploy devices for education.
2. Configuring and Managing Devices Remotely
SureMDM enables you to remotely configure macOS desktops. IT teams can leverage this feature to tailor each device or group of devices based on the needs of each team, without requiring any action from the user. This means admins can use SureMDM for easily managing asset inventory, tracking device location, controlling users access to business resources, and remotely troubleshooting devices. Additionally, admins can make better decisions by quickly accessing device inventory info (including serial number, OS version, installed content and more).
3. Enforcing Policies
Businesses must keep work data safe while providing employees instant access to business resources. Using SureMDM, IT admins can configure policies remotely and push them to macOS devices. This includes minimum password complexity standards, Wi-Fi and VPN mandates, secure email access, identity management, and more. This also helps in empowering employees with the adoption of Macs, automating common IT tasks, notifying users with real-time updates, and resolving IT helpdesk issues quickly.
4. Managing Applications
With Apple Business Manager and Apple School Manager, admins can purchase apps and books in bulk and automatically distribute them to end-users. They can configure app settings based on their needs. Furthermore, admins can even customize, compile, and deploy in-house apps with the 42Gears Enterprise App Store. Admins can provide restricted access to only required apps on macOS devices. Still, sometimes deploying applications is not enough. IT teams need to monitor the installed applications and create custom reports to monitor app status and app versions. SureMDM provides secure application management features to make this possible.
5. Monitoring Compliance
Securing macOS devices in a work-from-home context is difficult, but compliance in a remote working environment can be made easier using SureMDM
SureMDM can continually monitor and limit device functions, ensuring that native Apple encryption features such as FileVault are enabled, password requirements are met, essential applications are enabled, and the right OS and app updates are installed.
6. Decommissioning Devices
Of course, admins need to wipe data from macOS devices at the end of their lifecycle. Admins may also need to wipe corporate data and apps whenever devices fall out of line or need to be decommissioned. Using the SureMDM console, admins can remove all corporate apps and restore factory settings. The macOS devices can then be easily re-enrolled and repurposed for other employees.
7. Managing macOS and Windows Devices From The Same Console
SureMDM provides comprehensive management for almost every operating system, including macOS, Windows, Android, and iOS/iPadOS. Admins can provide every device with high-quality remote support and management, regardless of OS.
Having a single platform for security monitoring makes it easier to discover and resolve any threats that arise. Streamlining management through a single service also lowers costs substantially. Users also benefit, as they can securely access business resources anytime and anywhere.
Whatever the use case may be, SureMDM provides a holistic approach to managing Mac devices as part of a comprehensive UEM platform. This has helped SureMDM become the preferred choice of many industry IT teams.
Learn how SureMDM can help manage
home office devices
Subscribe for our free newsletter
Thank you! you are successfully subscribed.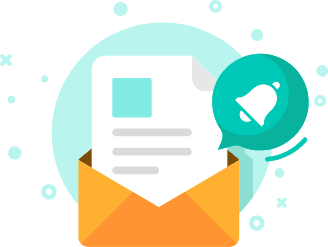 Exclusive News and Updates on Enterprise Mobility!
*

I consent to receive newsletters via email from 42Gears and its Affiliates.
Please agree
*

I have reviewed and agreed to 42Gears Privacy Policy and Terms of Use prior to subscribing and understand that I may change my preference or unsubscribe at any time.
Please agree
Please enter a valid official email