6 Steps to Manage Home Office Devices
Aug 11, 2020 | 42Gears Team

When employees are working from home, it's difficult for employers to ensure that they remain productive. But in the context of the COVID-19 pandemic, that is only the first of many issues companies face. The pandemic has changed the way businesses operate, and many businesses that were opposed to remote work have been forced to completely shift to remote work. Some businesses, such as Twitter and Square, are even considering allowing their employees to work from home "forever". This means that for many employees, their "home office" will become a permanent office. A survey conducted by Gartner revealed that "74% of companies plan to permanently shift to more remote work post COVID-19."
This indicates that businesses are already gearing up to securely operate remotely for an extended period of time. But how can they ensure unified endpoint security when employees access business data from their home offices? By focusing on managing home office devices.
Let's look at the top six things that Chief Security Officers (CSO) can do to manage home office devices effectively.
1. Enroll all Business Devices into an MDM Solution:
You have likely heard this before, but enrolling all business devices into an mobile device management (MDM) solution is the first step towards managing devices effectively.
Enrolling devices into an MDM solution allows businesses to get the real picture of their device inventories. From there, they can assess the needs of remote workers. Some may use their own devices (Bring Your Own Device, or BYOD), while others rely on company-owned devices (Corporate-Owned Device, or COD).
2. Empower Employees to Enroll Work Devices:
Most organizations onboarding new hires during the pandemic find themselves struggling to register devices for those hires.Providing company-issued devices that are enrolled into an MDM helps organizations minimize business disruptions. IT admins can remotely onboard employees by shipping them laptops and PCs, and quickly setting them up over-the-air with simple device enrollment methods, such as Zero-Touch Enrollment, Apple DEP/Apple Business Manager, and Windows Autopilot.
3. Encrypt Enterprise Data:
As always, data security is paramount. Employees accessing business data from unknown networks create vulnerabilities that hackers can exploit to exfiltrate data or cause damage. Encrypting data and enabling device authentication methods restrict hackers from reading data, even if they are able to steal it. This means it is essential to implement related security measures, such as data and device encryptions, firewalls, enterprise data protection, VPNs, and compliance policies. An MDM solution can easily configure each of these.
4. Keep Devices Updated:
Implementing security patches is more important now than ever. Outdated devices are major liabilities; even if one device is not updated with the latest security patches, it gives an opportunity for criminals to get inside a company network. An MDM solution provides an easy way to ensure this does not happen, by helping businesses automatically update operating systems, apps, and firmware regularly. An MDM solution provides easy ways to check for updates and alerts IT admin as soon as it detects any issue. MDM solutions support patch management for devices based on various platforms. For example, SureMDM supports Windows 10 patch management, Android Enterprise updates for various OEMs (such as Datalogic and Zebra), and macOS updates.
5. Provide Remote Support:
Most home offices are not equipped to support extended remote work.
If employees encounter issues with their devices, they may not have a way to resolve those issues. Remote desktop solutions can help businesses offer immediate assistance to users in need of technical support. With remote desktop solutions, IT technicians can remotely view and access machines either over the Internet for file sharing, desktop sharing, and issue troubleshooting.
6. Wipe Enterprise Data:
Companies must have a way to decommission devices or wipe data off devices if remote employees lose devices or terminate employment. Employees using their own devices for work (BYOD) must ensure that their devices comply with company policies. IT admins must take immediate action against non-compliant or suspicious activity.
Businesses will feel the impact of the Coronavirus pandemic for a long time. Moving forward, businesses can streamline the way they manage home office devices by implementing an MDM tool, such as SureMDM by 42Gears. SureMDM's feature-rich device management solution helps IT teams create a safe working environment for employees to work from their home offices, while empowering IT teams to remotely support and manage home office devices.
Manage your home office devices better
with remote access
Subscribe for our free newsletter
Thank you! you are successfully subscribed.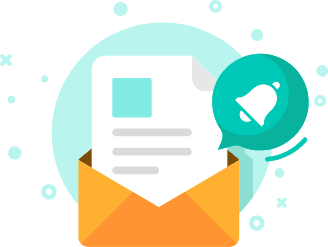 Exclusive News and Updates on Enterprise Mobility!
*

I consent to receive newsletters via email from 42Gears and its Affiliates.
Please agree
*

I have reviewed and agreed to 42Gears Privacy Policy and Terms of Use prior to subscribing and understand that I may change my preference or unsubscribe at any time.
Please agree
Please enter a valid official email