How to exit SureVideo on Android
SureVideo is a kiosk video player which allows you to transform any Android device such as tablet or TV into a dedicated video player. SureVideo is designed to play your videos in kiosk mode and prevents any one from exiting the app other than the authorized person.
To exit from SureVideo, follow the steps below:
Tap/Click on the screen for 5 times to open up the password prompt.
Enter your admin password. By default it is set to 0000.
Once you enter the admin screen of SureVideo, you can tap on Exit to exit from SureVideo app.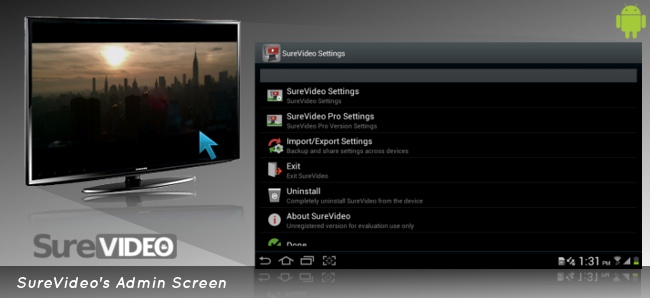 To know more about other features of SureVideo, click here
To learn more on how to secure and manage Android, iOS and Windows Mobile/CE devices efficiently, visit us at www.42gears.com