How Should Endpoint Security Be Managed in a Hybrid Workplace?
Sep 28, 2022 | 42Gears Team
A few years ago, remote working was a fairly new concept in the business world, and it was considered a futuristic concept. However, when Covid-19 hit the world, businesses had to rethink their way of working and were forced to adopt the remote working model. During the early phase of the pandemic, most business leaders predicted that remote working could be the future. According to Gartner's research published in 2020, 82 percent of business leaders would continue to provide occasional remote working opportunities. Fast forward to 2022, remote working is still relevant and deployed across several industries. The pandemic has allowed businesses to understand the usefulness of remote and hybrid working patterns, but the new styles of working have also presented a number of difficulties for IT and cyber security departments. Using work devices away from the office and connecting unmanaged personal devices to corporate networks can raise security concerns including unauthorized access, malware infections, and information breaches. In order to mitigate these risks and ultimately ensure business continuity, businesses must enhance their endpoint security strategies to meet the intricacies of remote and hybrid working models.
Adapting to the new norm
In the post-pandemic business world, hybrid working will be the most preferred model for many businesses and their employees. However, the shift to hybrid and remote working models may present major obstacles for IT and cyber security teams.
Asking employees to switch between onsite and remote working locations twice a week may seem like a good balance for employees, but it can have a negative impact on the IT infrastructure. The challenges for the security teams in an increasingly distributed mobile workforce show no sign of slowing down. As a result, IT staff will need to keep up their game.
While accessing a virtual private network (VPN) from home, employees may use their personal devices, and endpoint security may not be the first thought on employees' minds, which can cause issues when data is transferred to devices that are not company-owned.
Hybrid working can also increase the risk of illegal data transfers by people within an organization. This might be the case when an employee is considering leaving a company and taking company information with him. Additionally, there is the risk of an employee trying to harm the business by stealing confidential information, which is far more difficult to detect in remote working setups. For this reason, a majority of organizations are considering providing hybrid workers with company-owned dedicated laptops to complete all tasks.
Another challenge that organizations face is updating patches to endpoints connected through VPN. With the hybrid working model well-positioned to continue, it will become challenging for organizations to ensure that the right patches are pushed down under subpar network conditions. The large number of unmanaged devices entering their corporate networks and managing them has become one of the major concerns for businesses. The harsh truth is that a majority of businesses are unaware of how many unmanaged endpoints are accessing their company data. Add to that, poor online practices followed by remote workers can give organizations endpoint security issues. For instance, some employees share passwords unknowingly, allowing non-employees to access work devices or lock their company laptops. All these issues might pull organizations down from transitioning to remote working and hybrid models.
In contrast, these models have proved incredibly powerful and useful during the pandemic, keeping employees safe from contracting the virus and providing businesses with a much-needed lifeline. And it's obvious that many businesses would want to shift to a hybrid working environment in the post-pandemic era.
One way of addressing endpoint security and management issues is by using 42Gears' SureMDM. 42Gears' unified endpoint management solution allows businesses to manage rugged devices, lock down a variety of mobile devices into kiosk mode, and monitor Internet of Things (connected) devices. Businesses can further extend the functionality of the software by using plugins. In addition, it allows employees to bring their own devices to the workplace while ensuring that business data on these devices stays secure with appropriate BYOD policies in place.
To further strengthen security, 42Gears offers CamLock, an intelligent smartphone camera blocking app, which allows businesses to block employees and visitors from using their Android smartphones to click pictures or videos of confidential assets in a defined space, including offices, factories, hospitals, and schools. CamLock can be used to limit employee access to Android cameras depending on employee behavior, location, and/or time of day. CamLock can be integrated with visitor or attendance management systems so that smartphone cameras are disabled as soon as visitors or employees enter the business premises and are enabled again when users leave the work area.
By deploying such platforms, organizations can manage and operate hybrid work environments efficiently while ensuring endpoint security and improving productivity.
Choose a feature-rich MDM solution to control and manage virtual reality headsets.
Subscribe for our free newsletter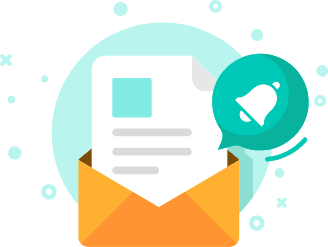 Exclusive News and Updates on Enterprise Mobility!
*

I consent to receive newsletters via email from 42Gears and its Affiliates.
Please agree
*

I have reviewed and agreed to 42Gears Privacy Policy and Terms of Use prior to subscribing and understand that I may change my preference or unsubscribe at any time.
Please agree