How Data Loss Prevention Helps with GDPR Compliance
May 16, 2022 | 42Gears Team
Companies collect the personal data of their clients to gain important industry insights and understand consumer behavior so as to be able to tailor their products and services in accordance with the needs of their target customers. However, this makes them responsible for protecting such personal information at all costs. Unfortunately, businesses struggle to ensure data security in this modern, internetworked world that's dominated by the use of cloud-based services and sophisticated gadgets that make data sharing easier.
An increase in data breach incidents and the consequent loss of reputation has prompted companies to take data security more seriously. This has, in turn, led to the imposition of stringent data protection laws and regulations such as the General Data Protection Regulation (GDPR) and the Central Consumer Protection Authority (CCPA). These regulations are meant to safeguard the personal information of customers and prospects collected by businesses. Now, businesses need to pay more attention to data protection and privacy and implement appropriate initiatives including making investments in sophisticated Data Loss Prevention (DLP) solutions to ensure compliance with existing laws.
What is DLP?
DLP solutions are a set of technologies, processes, and strategies that help businesses discover and prevent data breaches and ensure authorized access to sensitive data. They also prevent users from sharing sensitive data outside the organization. DLP solutions identify GDPR violations and enforce adherence to data security policies through data encruption, and send alerts to help admins take remedial actions as and when required. Moreover, DLP technologies are capable of automatically finding personally identifiable information (PII) based on predefined and customizable detection rules and conditions that align with GDPR parameters.
DLP solutions provide visibility into the entire network, traffic, cloud storage, cloud-based apps, and endpoints. They help organizations to understand how data is being used and who all are accessing it.
How does DLP help with GDPR compliance?
GDPR brings a notable change in data privacy regulations in Europe. The aim of GDPR is to protect EU citizens' private data while reinforcing their rights to protect their personal data. GDPR also imposes fines for non-compliance and failure to protect personal data. Here are some important ways in which DLP solutions can help with GDPR compliance:
DLP solutions help to discover data.
GDPR requires data controllers and processors to know where personal information is stored or processed. DLP solutions help discover data, allowing admins to scan all device fleets and computers to detect data that has been marked as 'sensitive' based on company policies and compliance rules. With DLP, companies know what data goes where and can generate reports that can be provided to a Data Protection Agency (DPA) upon request.
DLP technologies restrict uploading, printing, or copy-pasting of personal data.
Another important GDPR requirement is to ensure that personal data is not used for any purpose other than what it was meant to be used for. There are restrictions on uploading data to personal devices or cloud services. Using DLP solutions, IT admins can easily monitor data-in-use. DLP technologies help in identifying personal data and apply policies to restrict unauthorized data transfer in any form outside or inside the organization.
DLP processes support data removal when the purpose for which the data was collected gets accomplished.
The GDPR states that processors must remove or delete data that is no longer in use. Once the purpose for which the data was collected gets fulfilled, it should be removed from the database. Using DLP solutions, companies can easily identify data sets that are no longer required and encrypt or delete them remotely.
GDPR makes companies legally responsible for data loss or data breach incidents. DLP solutions help companies prevent personal data tampering or loss by restricting or blocking data transfer outside the companies' networks.
DLP solutions help with data security compliance.
To be compliant with GDPR, companies should be aware of data breach incidents immediately after they occur so that they can take prompt actions. DLP solutions feature capabilities to perform continuous scanning of data-in-transit and data-at-rest in a company's network and can identify data breach incidents that are finally reported for remedial actions.
Conclusion
Data is power and a company's biggest asset. So companies should take all possible measures to protect data from loss, human error, malicious activity, exfiltration, and corruption. Companies are liable to bear heavy penalties for data breach incidents. With the implementation of GDPR, DLP solutions have assumed a bigger role in the data security domain by serving as an extra layer of security in a company's network,
42Gears has included DLP features in its advanced endpoint management solution - SureMDM. The DLP solution, designed by 42Gears doesn't require businesses to install any agent on the device. It allows employees to use only managed apps, data, and resources and restricts unauthorized access to personal data and resources. Additionally, SureMDM enables admins to impose restrictions on copy-pasting activities between managed and unmanaged apps.
Are you looking for a DLP solution?
Subscribe for our free newsletter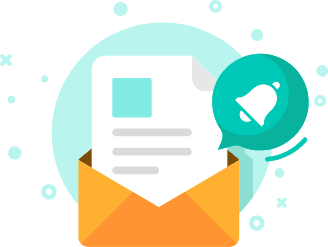 Exclusive News and Updates on Enterprise Mobility!
*

I consent to receive newsletters via email from 42Gears and its Affiliates.
Please agree
*

I have reviewed and agreed to 42Gears Privacy Policy and Terms of Use prior to subscribing and understand that I may change my preference or unsubscribe at any time.
Please agree
Please enter a valid official email