How can businesses improve ROI by investing in Android management apps?
Oct 13, 2022 | 42Gears Team
Android devices are immensely popular among organizations in different industry verticals because they are affordable, easy to deploy, and can serve a range of business purposes when configured to do so. However, regardless of how easy they are to use, as the number of devices continues to increase, businesses need a proper Android management app such as a mobile device management (MDM) solution to manage, secure, and control devices deployed at different locations. Android management apps not only support the device management needs of organizations, but also play a crucial role in improving the return on investment (ROI) in multiple ways.
Businesses often spend significant time and effort managing and controlling Android devices deployed across diverse locations. Android management apps or MDM solutions for Android help them efficiently manage those devices from afar. MDM solutions empower IT teams to configure and provision devices remotely, thereby saving time and cost that they would otherwise spend on performing on-site device provisioning, configuration, repair, and maintenance. Additionally, such tools allow IT teams to remotely lock devices or delete data stores on lost or stolen devices to protect sensitive data or assets from falling into the wrong hands.
How businesses can improve ROI by deploying Android management apps
Android management apps help improve ROI in many ways:
By minimizing provisioning costs
The initial provisioning of mobile devices can be very expensive. Android management apps, such as 42Gears' SureMDM, can help IT admins to remotely provision and configure devices easily. This allows businesses to minimize the costs that they might have incurred on manual provisioning.
By reducing manpower costs
Android management apps, such as SureMDM, empower IT teams to track all the enrolled devices via a single web console. This means that IT admins can keep track of all devices even with a small team. Furthermore, remote device tracking helps minimize downtime, thereby reducing IT support and costs.
By increasing employee productivity
Android management apps allow organizations to keep track of even the minutest details such as that online device status and battery usage. They also empower admins to push updates to devices and install/uninstall apps on multiple devices at once. This allows employees to focus on more important tasks rather than dealing with routine details that often prove time-consuming.
Another SureMDM feature that enhances worker- productivity is its capability to lock down devices into kiosk mode to prevent employees from accessing non-productive apps such as social media websites or entertainment or game apps. This, in turn, improves employee focus and inceases productivity.
By managing and optimizing assets
Managing assets and devices and optimizing them can be very expensive. Android management apps can help manage all assets from a central console. Also, organizations can optimize their assets by getting insights on the assets that aren't in use or have minimum usage.
By reducing loss of hardware
Mostly, organizations rely on multiple hardware devices such as mobile devices, printers, monitors, laptops, tablets, and keyboards on a daily basis to perform routine operations. Losing these devices can be expensive and it may put corporate security at risk. Android management apps, such as SureMDM, keep track of all the enrolled hardware and send notifications to IT admins, asking them to take remedial actions such as finding the locations of misplaced, lost, or stolen devices and/or deleting the data on such devices to protect sensitive information.
Reducing shipping costs
Organizations employing people in different geographic locations often need to ship the devices across regions to troubleshoot or update them, which might be very expensive. An Android management app enables admins to remotely access devices to troubleshoot or update them, thereby eliminating the costs related to in-person on-site visits.
By optimizing unused software licenses
Organizations often need to buy expensive software licenses. These licenses sometimes remain unused. Optimizing unused software licenses is crucial to improving ROI. Android management apps such as SureMDM can help organizations optimize unused software licenses by keeping track of all enrolled assets including software. With SureMDM, admins can easily get to know about the usage of all assets and take remedial actions to improve ROI.
Automating app management
Managing apps involves installing, uninstalling, and updating them. And this requires someone to perform thorough monitoring to avoid downtime. Manual app management may lead to serious mishandling and expensive mistakes. For instance, a salesperson from California wants a particular app called X and another employee from Washington wants an app called Y to perform assigned jobs. Installing apps manually might go wrong and prevent employees from performing their jobs, which, in turn, would have a negative impact on productivity.
Android management apps can automate app management. With SureMDM, IT teams can remotely install apps on devices in no time, thereby reducing the chances of errors, downtime, and loss of money.
Conclusion
If you have deployed a fleet of Android devices in your organization, then you must deploy an Android management app such as SureMDM to manage your devices and improve ROI. 42Gears has also developed the SureMDM ROI calculator, which helps you understand how much you can save by investing in an Android management app. Make sure you calculate your savings before you make a go or no-go decision.
Are you looking for an Android management app to improve your ROI?
Subscribe for our free newsletter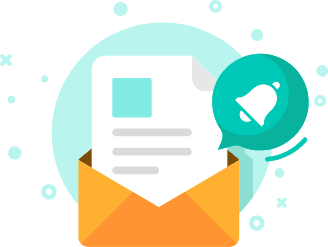 Exclusive News and Updates on Enterprise Mobility!
*

I consent to receive newsletters via email from 42Gears and its Affiliates.
Please agree
*

I have reviewed and agreed to 42Gears Privacy Policy and Terms of Use prior to subscribing and understand that I may change my preference or unsubscribe at any time.
Please agree