Extensive Mac Management with SureMDM
May 07, 2018 | 42Gears Team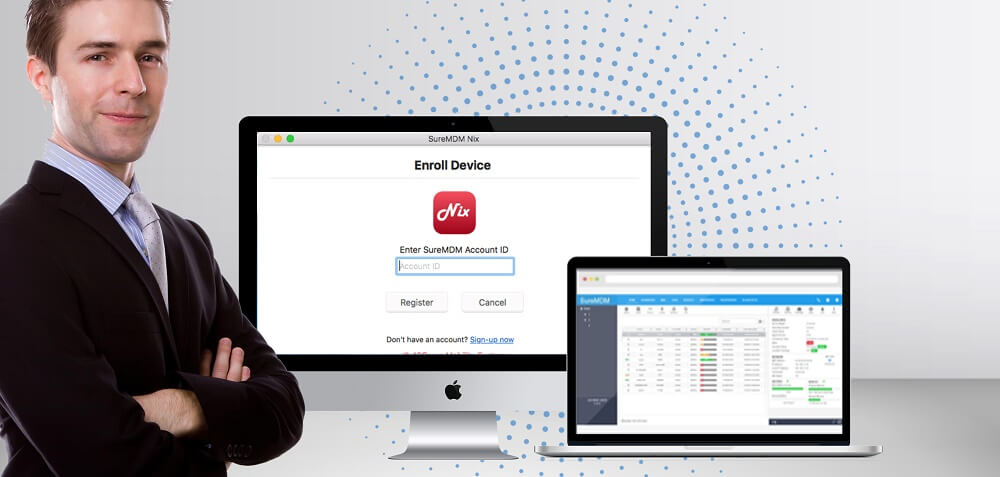 42Gears has expanded its UEM framework to offer support for macOS. Enterprises can now incorporate Mac devices into their digital workspace, controlled by the management features offered by 42Gears UEM solution – SureMDM. Mac management becomes easy with features such as Profile Restriction, Blacklist/Whitelist Apps, Wi-Fi Configuration, Exchange ActiveSync and Mail Configuration.
Use cases of Mac management
Let's take an in-depth look at use cases of MacOS management:
1. Restriction Policy: This feature can be used to limit the Mac device from using certain device functionalities in order to prevent information and data leakage. Admin can choose not to:
Allow Use of camera – Some companies deal with critical information exchange inside their workplace. By restricting use of camera, users will not be able to take pictures of any confidential information, helping to reduce the threat of information leakage and increase data security level.
Allow iCloud documents – This feature can be restricted to prevent the inflow and outflow of document sharing through Mac devices. This will help to control enterprise data breach.
Allow iCloud Keychain – This feature saves the login credentials given to its users by the company to view company data on their Macs. By restricting this feature, the company can prevent users from accessing the saved login credentials to open or view sites outside the office premises.
Allow iCloud Photo Sharing – Prevent users from uploading official or work-related photos to iCloudID. Without permission to upload photos, users won't be able to access those images from any other device, preventing unauthorized outflow of images from business devices.
Allow Spotlight Suggestions – Restrict option to search for content stored on device or conduct web search. Ability to restrict this feature can come in handy in situations such as ensuring a student giving a test can't search the content from device or browse for an answer on the web.
Allow Touch ID to Unlock Device – Once this function is restricted, the device user will not be able to lock their device using their Touch ID. This function can create problems when a user who has locked his/her device is unavailable, making it a tedious job for the admin to unlock it.
Allow Definition Lookup – This feature also enables the users to look for word definitions. Restriction of this feature is required in situations such as a student taking a test or examination on a Mac.
Allow Music Service – Prevent users from playing or downloading songs from iTunes. This will be a useful feature for schools or critical workplaces where admin don't want end user to be distracted.
Allow Profile Removal – Admins may install a profile with limitations on the device, if there is a specific purpose in mind. By restricting this feature, admins can prevent new users from deleting existing pre-defined profiles installed on the Mac device manually.
2. Blacklist / Whitelist Apps: If the company wants its users to access only certains apps on their Macs, they can whitelist the necessary applications and block access to the rest. This feature can be useful for schools or businesses training institutes that would like to ensure access to only specific applications on the Macbooks provided to the end user.
3. Wi-Fi Configuration: This SureMDM feature enables Mac devices to automatically connect to selective Wi-Fi networks:
(i) If the device holder enters an area (example – school/coaching institute premise) with whitelisted Wi-Fi coverage, the user will automatically get connected to the network without entering any login details. This practice can help reduce the tedious work of connecting to Wi-Fi network repeatedly.
(ii) This feature can also be used to ensure that end users can easily access the data which is provided by the enterprise server. Mac users connected to personal mobile data hotspots will not be to access the documents stored on the enterprise server.
4. Exchange ActiveSync: It is a protocol which allows mobile devices to synchronize data with Exchange mailboxes. Synchronizing is a process of reconciling data between a device and the appropriate Exchange mailbox. The protocol synchronizes the user's mail, calendar, contacts, and tasks over the air with Microsoft Exchange Server. This connection can be done directly from the device, using Wi-Fi or a cellular network. Managing this feature through 42Gears UEM saves the trouble of importing contacts or setting up calendar again for the user each time. Once synchronization happens, all the data can be reconciled.
5. Mail Configuration: Users need not configure their mail once their profile is deployed on the Mac. This feature makes it easy for users to operate without remembering their login credentials every time.
42Gears UEM will allow enterprises to define passcode policies to be enforced on Macs, list the apps working on the devices as well as update their location. IT Pros can refresh, wipe or lock enrolled Mac devices directly from the console.
Do you wish to manage your Mac devices at work? Try 42Gears UEM today!
Subscribe for our free newsletter
Thank you! you are successfully subscribed.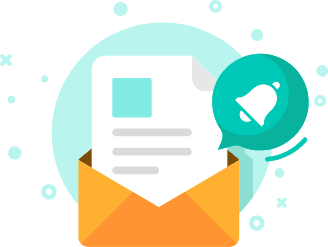 Exclusive News and Updates on Enterprise Mobility!
*

I consent to receive newsletters via email from 42Gears and its Affiliates.
Please agree
*

I have reviewed and agreed to 42Gears Privacy Policy and Terms of Use prior to subscribing and understand that I may change my preference or unsubscribe at any time.
Please agree
Please enter a valid official email