5 ways to automate device management tasks
Nov 25, 2021 | 42Gears Team
The growing number of computing devices in organizations makes it imperative to look for solutions that can efficiently manage these devices, streamline processes, and reduce the admins' workload. One effective way to do this is to automate device management tasks. As such, automating device management is a key feature of the Mobile Device Management (MDM) solutions. Automating device management tasks can help organizations reap multiple benefits such as:
Faster deployment
Automating device management can help businesses deploy applications or configure network settings on a large fleet of devices from a central console. This, in turn, saves admins a lot of time.
Improved productivity
Automating daily tasks allows IT admins to focus more on critical things rather than doing repetitive tasks, which in turn, increases the productivity level and improves product quality(in saved time IT can do more research on improving products).
Prompt remedial actions
Device and data security are of utmost importance. Setting automatic alerts when devices behave in a suspicious manner allows admins to take quick action and address such incidents.
There are several ways to automate device management. Let's take a look at the top five ways how to manage your devices (Android, Windows, and iOS) automatically and efficiently using SureMDM, the 42Gears' MDM solution.
5 ways to automate device management
1. Enforce fence-based policies
Accessing corporate data outside the organization's network or premises may have threatening outcomes, such as data leakage, or malicious content entering into the network. That is why it is important to have network or geo-fencing policies in place to restrict users from accessing corporate data outside the organization's network.
Time fence policies can also be configured to prevent employees from accessing data outside working hours. For example, by creating periodical boundaries with time fence policies, admins can configure an employee's mobile device camera to turn off and turn on automatically when employees enter or leave the work premises.
2. MTD (Mobile Threat Defense) scanning
Due to the rising number of cyber-attacks and other vulnerabilities, it is imperative that businesses have a mobile threat defense solution in place. That is why many MDM solutions such as SureMDM have integrated MTD capabilities. In case the MTD app (installed on the device) notices any malicious activities, it sends a report to the MTD server, which further reports to the MDM server. Then, the MDM server marks the device as non-compliant and revokes access to corporate resources.  
3. Maintain Compliance
Business devices need to be compliant with company policies and security regulations. Compliance strategies should be flexible enough to scale based on business requirements. However, ensuring device compliance may be challenging for businesses as they expand rapidly. SureMDM by 42Gears helps you enforce compliance policies automatically, such as pushing the latest OS updates and security patches, identifying jailbroken/rooted devices, configuring device connectivity, enforcing minimum password requirements, and many more.
SureMDM continuously monitors devices for compliance against configured rules and automatically takes corrective action (revokes access) in case of devices becoming non-compliant.
4. Set automated alerts
Keeping track of business devices is critical to evaluating their performance. With SureMDM, IT admins can automate alerts for enrolled devices that send notifications whenever a suspicious activity is detected. Admins can receive email notifications when enrolled devices go offline, battery power falls below the set threshold, or even when data consumption exceeds limits. 
This way admins can have granular control over devices, which further helps them in reducing device maintenance costs and device downtime.
5. Analytics
Devices generate a huge volume of data. However, analyzing this data, and drawing meaningful conclusions from it can be a herculean task. This is where analytics can be useful. As such, analytics has become an integral part of MDM solutions. With data analytics, businesses can gain better insights into business data and make better decisions. 42Gears analytics helps businesses to measure in-app analytics and in turn, helps them to find out the most popular apps and frequently used features of a particular app. It offers a useful reporting feature that allows IT admins to easily schedule analytics reports from SureMDM. Once scheduled, SureMDM produces auto-generated reports at pre-configured intervals.
Summary
With the number of devices being used in organizations increasing, automating device management tasks can provide numerous benefits, such as reducing IT workload and device downtime, improving productivity, lowering maintenance costs, and many more. Using a reliable and robust MDM solution such as SureMDM can help you to automate critical tasks in any organization to help streamline device management processes, optimize device usage, increase employee productivity, ensure device and data security, and so on.
Looking for the right MDM solution to
automate device management tasks?
Subscribe for our free newsletter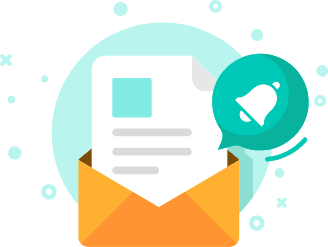 Exclusive News and Updates on Enterprise Mobility!
*

I consent to receive newsletters via email from 42Gears and its Affiliates.
Please agree
*

I have reviewed and agreed to 42Gears Privacy Policy and Terms of Use prior to subscribing and understand that I may change my preference or unsubscribe at any time.
Please agree