Does your IoMT pose a threat to patients?
Jul 13, 2020 | 42Gears Team

Healthcare organizations are embracing new and emerging technologies such as IoT (Internet of Things), AI (Artificial Intelligence), AR (Augmented Reality), and digital therapeutics to improve healthcare systems. Adoption of IoT to connect medical devices, also known as IoMT (Internet of Medical Things) has been phenomenal in patient care, and services so far.
IoMT is redefining the way diseases are diagnosed, cured and prevented. It has contributed significantly towards recognizing and eliminating disease symptoms, helping medical practitioners provide responsive real-time treatment to patients.
According to a research report published by Grand View Research in 2019, the IoMT market will be worth over $500 billion by 2025.
As the number of connected medical devices continues to rise, it becomes increasingly challenging for IT teams in healthcare companies to ensure device security. These devices may risk serious security breaches and/or invite cyber attacks if not secured once connected to an organization's network. This is not just a hypothetical concern: healthcare cybersecurity firm CyberMDX notes that almost 4 out of every 5 ransomware attacks target healthcare devices.
IoMT Device Vulnerabilities
Just like any computing device, medical devices are vulnerable to cyber attacks if connected to the Internet. In fact, the healthcare industry is more susceptible to cyberthreats than other industries, as devices like MRI machines remain in use for up to twenty years. This makes managing patches and upgrading software extremely difficult, creating vulnerabilities on the devices hospitals need most.
In healthcare, even a single misstep can be life-threatening. We have witnessed multiple incidents in the past where malicious entities have stolen millions of patient records, thereby harming patients and tarnishing a hospital's image.
It's not hard to see how cybersecurity attacks on IoMT devices can be life-threatening. If someone were able to hack into IoMT-enabled pacemakers or insulin pumps, for example, the hacker could easily kill patients by tampering with device functionality
This is compounded by issues associated with human error and the possibility of hospital employees perpetrating attacks.
As noted in Verizon's 2018 Data Breach Investigations Report, "human error is considered to be the biggest risk for the healthcare industry and this is the only industry in which insider threats are greater than outsider threats."
Staff training can help to minimize human error, but IT teams must take more substantial actions to secure IoMT devices from hackers- be they outsiders or insiders.
Major Risks and Their Remedies
Devices that still use default passwords or credentials present a good opportunity for attackers. Thus, IT teams of healthcare organizations should ensure that all medical devices have strong, unique passwords.
Unauthorized network access by hackers poses another major threat to hospitals and patients. Defining clear network policies and emergency protocols can minimize the impact of any unauthorized access.
Software patch management is another critical element of IT security in hospitals. To responsibly implement IoMT, IT teams should be aware of any kind of urgent patch requirements and act on them immediately.
Unrestricted Internet browsing can result in well-intentioned patients and staff inadvertently downloading malware. To avoid this, IT teams should restrict the range of websites that IoMT devices can access.
In order to keep IoMT safe, you will need real-time monitoring and the ability to remotely manage IoMT devices. You can do this using a UEM (Unified Endpoint Management) solution, which helps to enforce passwords policies, prevent unauthorized access to data, ensure timely patch management, limit Internet browsing, and prevent device tampering.
Enable Remote Healthcare Services
During The COVID-19 Crisis
Subscribe for our free newsletter
Thank you! you are successfully subscribed.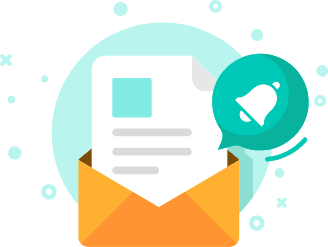 Exclusive News and Updates on Enterprise Mobility!
*

I consent to receive newsletters via email from 42Gears and its Affiliates.
Please agree
*

I have reviewed and agreed to 42Gears Privacy Policy and Terms of Use prior to subscribing and understand that I may change my preference or unsubscribe at any time.
Please agree
Please enter a valid official email