Business Computing with HP Tablets
May 15, 2017 | 42Gears Team
Tablets have seamlessly integrated into mobile workspaces across the world. The ever-growing tablet market is offering innovative and better functionalities to utilize mobility in business. More and more enterprises are finding capabilities in tablets to match their needs. The devices have shown their potential to perform across several verticals like manufacturing, retail, pharma, logistics, healthcare, banking and aviation.
Tablets have catered effectively to enterprises looking for affordable and powerful solutions to enhance efficiency and productivity. But their enterprise adoption raises questions over security issues and threats, requiring an EMM strategy to manage mobility and ensure data and devices security. While there are many other tablet options available in the market, and undoubtedly they have great potential too, but most of them lack EMM compatibility. Hewlett Packard (HP) computing devices have serviced customers for decades and now it's invading the business space too with enterprise-specific products and has been designed to easily integrate with any EMM solution.
Let's have a look at some HP tablets and their features to help you to understand their feasibility for enterprise use:
HP Elite X2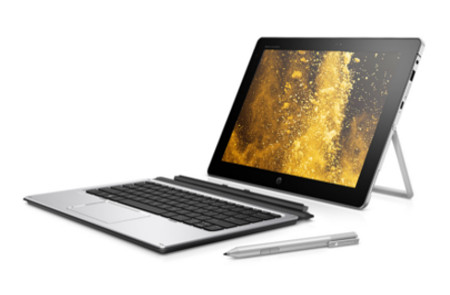 HP Elite X2 is a stylish, thin and powerful tablet designed specifically to target enterprise customers. Its detachable keyboard and active pen give users a comfortable on-the-go writing experience. The tablet features a 5-megapixel rear and 2-megapixel front camera. It has Wi-Fi and Bluetooth connectivity options. The tablet is priced at $899 which is subject to increase as per upgrade. The tablet has great security features such as HP client security, Intel vPro, trusted platform module and self-encrypting drive.   
HP Pro 608 tab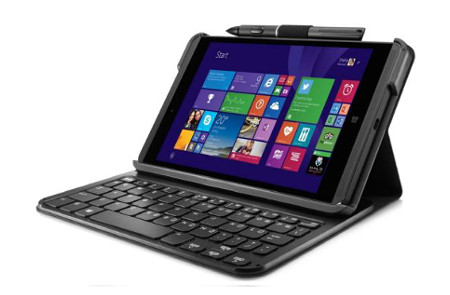 HP Pro tab features an 8.0-inch display with a resolution of 2048 by 1536 pixels. The tablet is designed for mobile working and its corning gorilla glass protects against day-to-day wear and tear. HP Pro offers connectivity options such as Wi-Fi, Bluetooth, 3G and 4G. Its front camera, dual speakers, dual microphones and noise canceling software allow video conferencing while on the go. It's C port ensures high data transfer speed and faster battery charging.
HP Elite Book Folio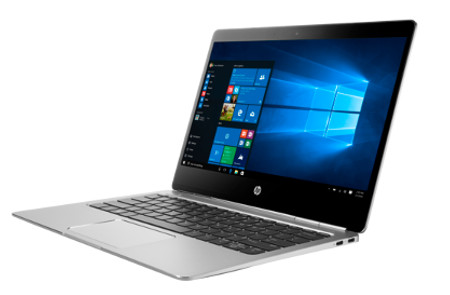 Elite Book Folio is the thinnest among the Elite Book series with a 15.9 mm display. Its spill-resistant keyboard protects against accidental spills and damage. The tablet comes with security features such as HP Sure start, BIOSphere to protect data and the device against cyber-attacks. HP's Client security portfolio such as Secure Erase, Device Access Manager, HP Trust and Drive Encryption safeguard the data and device. The tablet has an Ultra slim docking station facility to connect with printers and has durable battery life that offers 9 hours and 45 minutes of power time.
HP Pro Slate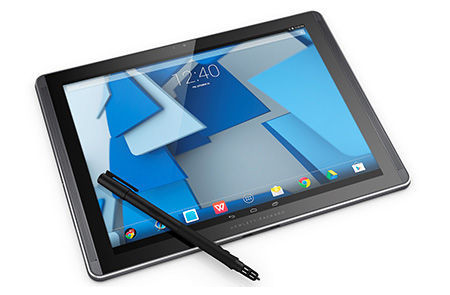 HP has launched Pro Slate 8 & Pro Slate 12 high-definition Android tablets for enterprise use. The tablets, with 8-inch and 12-inch screens respectively, have Qualcomm Snapdragon 800 series processors. The tablets come with unique pens, enabling users to write on screen as well as on paper. HP has used the toughest corning gorilla glass on these slate tabs. The Pro Slate tablet is 8 mm thin and has a powerful battery life designed to meet enterprise-level challenges. The cost of the tablets ranges between $449 to $569 for Slate 8 & 12 respectively.
HP Elite Pad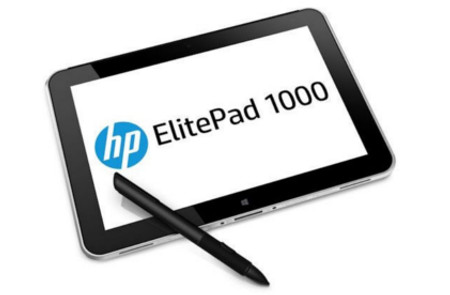 HP Elite Pad is an elegant and sleek pad, durable and features an Intel Atom processor. The tablet has a Security jacket with integrated smart card and fingerprint reader to prevent unauthorized access to data stored on the device. HP BIOS provides protection from virus attack and other security threats. HP Elite Pad is available in three variants – for healthcare, retail and for rugged use. Elite Pad is designed with great features like docking station and long-lasting battery, making it a complete package for enterprises.5
How 42gears' helping HP to enhance tablets capabilities
If your business is looking for a tablet solution that provides portability, security and productivity power, HP tablets can be a very good choice. They are enterprise compatible and upgradable as per your organizational needs.
42Gears has partnered with HP to solve enterprises mobility issues such as data and devices security faced by organizations during implementing mobility strategy. HP tablets are compatible with 42Gears EMM suite which includes products like SureMDM, SureLock, and SureFox to provide a complete solution that is not only powerful and suitable for business but also caters to great security, manageability and control. Moreover, 42Gears offers an exclusive Enterprise Agent for Android HP devices that enhance the overall functionality of  EMM solution.

Exclusive News and Updates on Enterprise Mobility!
Subscribe for our free newsletter
Thank you! you are successfully subscribed.
Please enter a valid official email
*

I consent to receive newsletters via email from 42Gears and its Affiliates.
Please agree
*

I have reviewed and agreed to 42Gears Privacy Policy and Terms of Use prior to subscribing and understand that I may change my preference or unsubscribe at any time.
Please agree