Benefits of Android mobile device management
Feb 03, 2023 | 42Gears Team
Android device management may seem very mundane to those without experience managing devices. You may ask, why does implementing an Android MDM solution change my business? What even IS an MDM solution? If this is you, you owe it to yourself to learn just how helpful it can be to manage and secure Android devices at work.
A mobile device management solution, or MDM solution, lets admins monitor, manage, and secure connected devices from a central console. There are benefits to implementing this technology at every stage in the device lifecycle. Let's see what those benefits are, and why you owe it to yourself to implement Android device management as soon as you can.
Why Android Device Management is Worthwhile
In short, managing devices confers a range of benefits. Doing so keeps devices safer, makes tedious admin work faster and easier, and encourages employees to work productively.
Android MDMs Enroll New Devices Painlessly
If you give employees Android devices, or those employees bring Android devices into the workplace, you need to keep track of them. This is only possible with the help of an Android device management solution, which can quickly enroll a new device. Admins can either enroll devices themselves before handing them to employees, or employees can do it quickly using simple tools like QR codes.
If you're looking to acquire new devices, you can even participate in the Android Zero-Touch Enrollment program. If you purchase devices from approved Android resellers, those devices can enroll automatically in your network when they first boot up. This makes coordinating devices very simple.
Provision Every Device in an Instant
It's essential that every device in the workplace has the apps and content needed for success. Manually installing apps and content is tedious and time-consuming; thankfully, an Android MDM can be enormously helpful here. With an Android device management solution, you can push the same apps and settings to every device. Alternately, you can separate devices into groups, and provision each group differently.
Monitor, Manage, and Secure Devices with Android Device Management
With Android device management, you can keep devices safe in a variety of workplaces. You can set policies for how employees should use devices, and then automatically revoke privileges if employees misuse those devices at work. You can also apply contextual policies based on time of day, location, or Wi-Fi connection status, so workers use devices responsibly in particular contexts.
Of course, a major part of keeping devices safe is ensuring no one loses them, either due to negligence or theft. With an Android MDM, you can locate devices on a map at any time, allowing you to find lost devices. If for whatever reason you cannot claim a lost device, you have the option to wipe all of its data.
Plus, admins equipped with an MDM solution can use remote control to troubleshoot employee devices remotely. The admin can even simulate touch events on the console. This way, admins can explore the remote device as if they were in front of it.
Make The End of The Device Lifecycle Easier
Admins often dread the end of a device's lifecycle. Oftentimes, this requires admins to decommission many devices at once, with grave security consequences for failing to do so properly. Thankfully, using an MDM solution helps. By remotely wiping device data, companies can ensure that older and more vulnerable Android devices no longer have any corporate data to steal.
Conclusion
If you want to run your business with better safety and efficiency than ever before, now is your chance. Start building a proof-of-concept for your Android device management solution at your workplace today, and impress executives by showing them what they've been missing.
Streamline Android Mobile Device
Management with SureMDM.
Subscribe for our free newsletter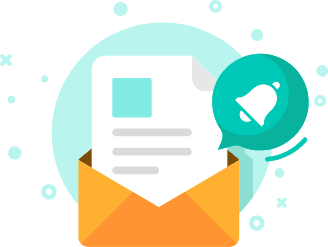 Exclusive News and Updates on Enterprise Mobility!
*

I consent to receive newsletters via email from 42Gears and its Affiliates.
Please agree
*

I have reviewed and agreed to 42Gears Privacy Policy and Terms of Use prior to subscribing and understand that I may change my preference or unsubscribe at any time.
Please agree
Please enter a valid official email