Auto Network Detection and Auto Reload with SureFox
When your Android device is used as a kiosk and has to access internet for the browsing content, it is very likely that because of occasional internet disconnection, the kiosk user may come across standard Webpage not available / Page Cannot be Displayed error with no option to either go back to the kiosk home screen or navigate back to previous page. With standard error page, you also have to manually refresh the page till the connection is available.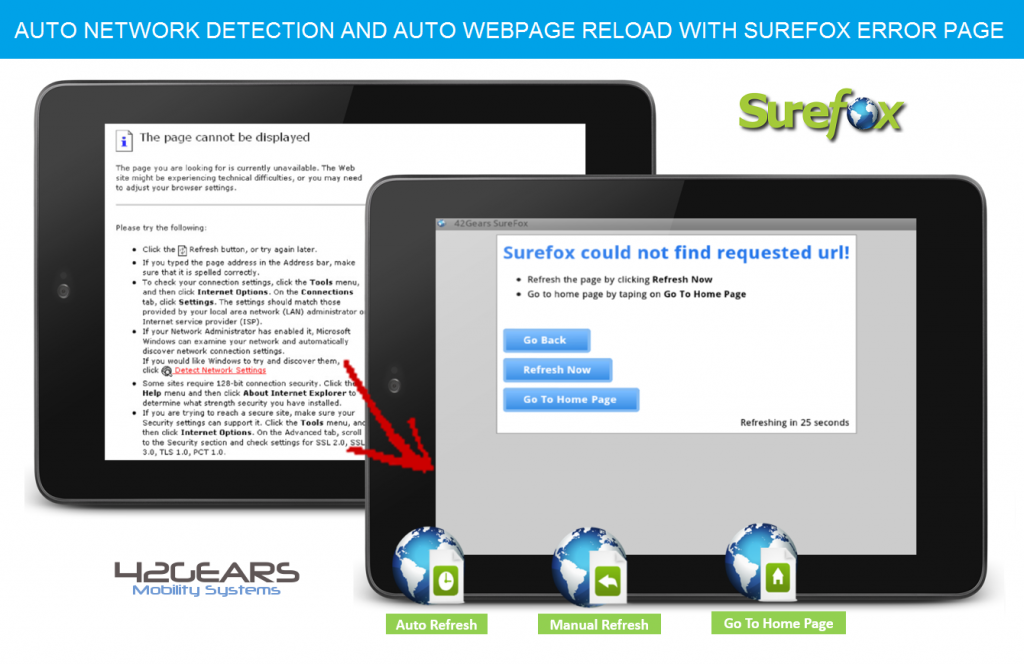 With the new SureFox Error Page, the device user will have following options:
1. Go Back to the last browsed page
2. Refresh Now – for manually refreshing the page without waiting for Auto Refresh
3. Go to Home Page – Go to SureFox Home Screen
4. Auto Network Detection and Auto Page Reload– auto search for lost connection and page reload
To enable SureFox Error Page, follow below mentioned procedure:
1. Access SureFox Settings by tapping on Home Screen five times within three seconds and using default password – 0000 (four zeros)
2. On SureFox Settings screen, tap on Browser Preferences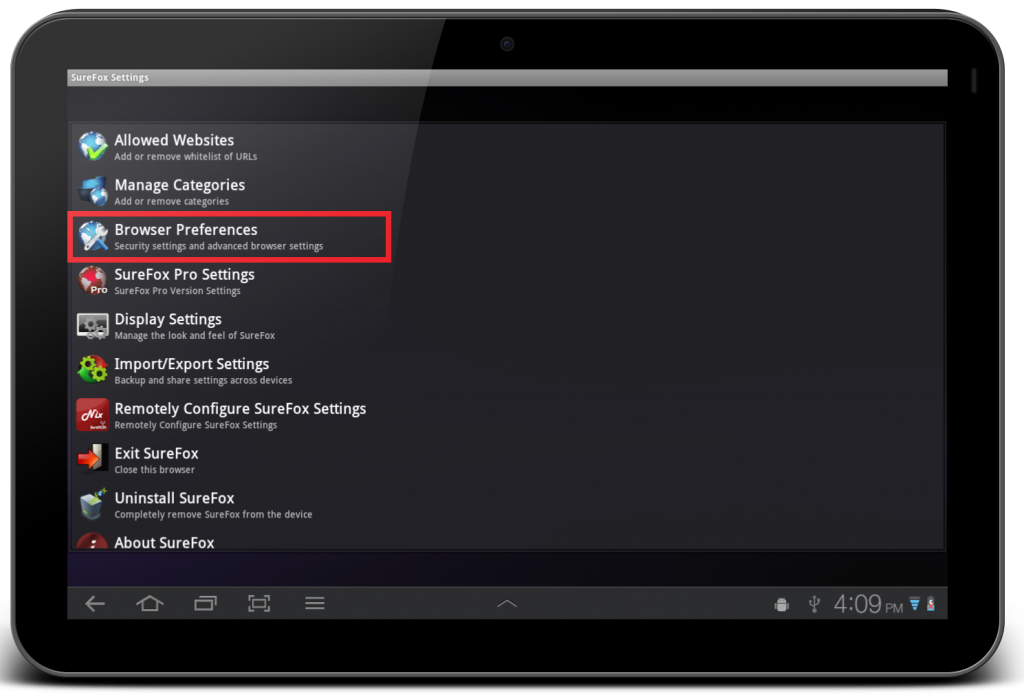 3. On Browser Preferences screen, tap on Advance Settings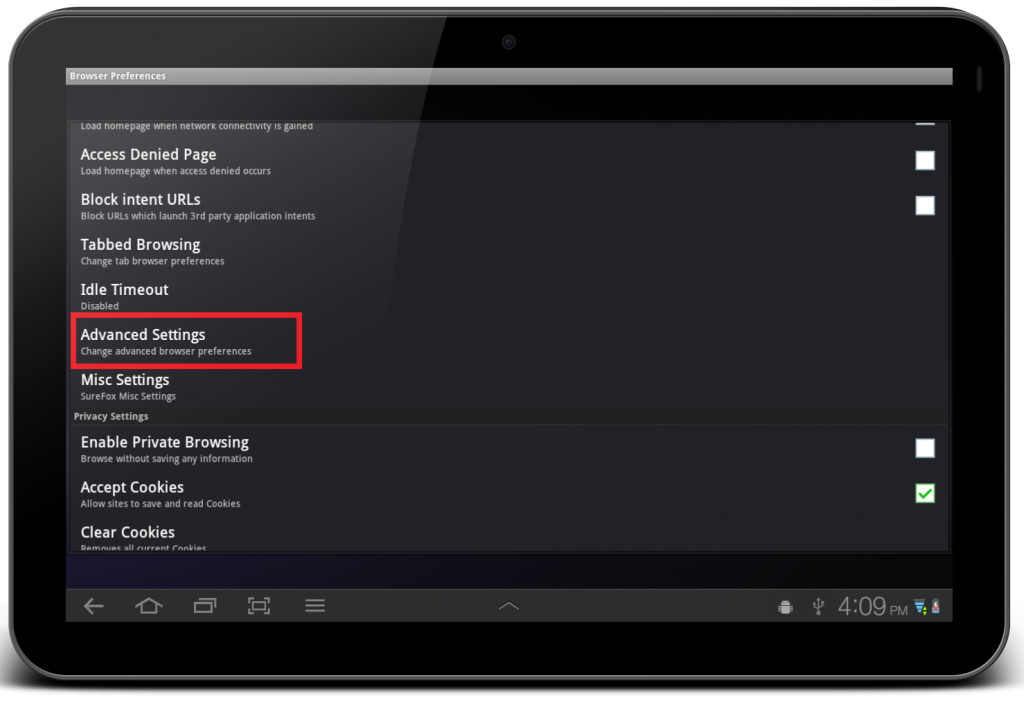 4. On Advance Settings screen, tap on Enable SureFox Error Page to enable it
5. Tap on Done to complete
To know more, visit https://www.42gears.com/surefox/
For Free Trial, click here.
__________________________________________________________________________________________________________________________