Apple Business Manager: 6 Reasons Why You Should Consider Using It
May 25, 2022 | 42Gears Team
Are you looking to purchase content in bulk and get it securely distributed to your employees? If yes, then you should add devices to Apple Business Manager, which is a cloud-based portal that facilitates smooth deployment of iPads, Apple TVs, Macs, and iPhones.
What are the functions of Apple Business Manager?
With Apple Business Manager, you can easily distribute books, apps, and software, enable device enrollment, and allow your employees to access Apple services. By adding a device to Apple Business Manager, you would not only be able to centralize device enrollment, but also streamline app deployment to let your employees access critical technologies irrespective of their work location.
Top 6 reasons why you should use Apple Business Manager
If your organization is already using Apple devices, you can consider setting up Apple Business Manager immediately as it is free. With this portal, you can optimize your device allocation process while leveraging features such as:
Device Validation: By default, all Apple devices are recognized as 'consumer-owned' and not 'company-owned'. If your employees are using corporate devices, you can configure your mobile device management (MDM) profile as "non-removable", which would allow you to prevent users from bypassing restrictions by removing the profile.
Device Record Availability: Apple Business Manager is not a mobile device management solution, but it can surely provide you with a record of all the device purchases that you have made under your organization's name.
Apple ID Management: With this feature, you can keep personal and business accounts separate while allowing your employees to make use of iCloud, Notes, and other integrated apps.
Efficient Book and App Purchase: With Apple Business Manager, you can purchase books and apps and push them to different devices without requiring an Apple ID while exercising stronger control over the data. You can even share app licenses between different locations while assigning the responsibility of managing app licenses to admins by generating Volume Purchase Program (VPP) tokens. You don't need to use a credit card to purchase VPP apps. Instead, you can purchase credits through a purchase order (PO) and add them to the platform to pre-purchase apps. Here's how you can buy credits from Apple.
Default DEP Enrollment Server Selection: Using this platform, you can easily select a default DEP enrollment server depending on the specific Apple device that you are using.
Enablement of Role-Based Access Control: You can use the Role-Based Access Control (RBAC) feature of the platform to assign as well as modify role permissions. This way, you can create administrators who have the authority over specific company locations or over specific functionalities of a certain location.
Pair up Apple Business Manager with an MDM solution, such as SureMDM, to streamline your Apple device management process.
When you team up Apple Business Manager with an MDM solution, such as SureMDM, your device deployment process would become more efficient and you would be able to automate and deliver effective onboarding solutions to all the users. You can enroll Apple or Mac devices automatically using SureMDM and monitor them regularly for security concerns and device misuse. Have questions? Write to us for a free demo.
Looking to make the most of Apple Business Manager?
Subscribe for our free newsletter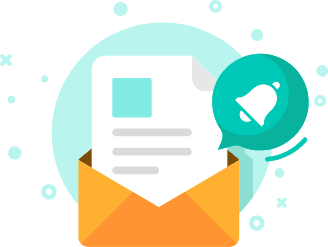 Exclusive News and Updates on Enterprise Mobility!
*

I consent to receive newsletters via email from 42Gears and its Affiliates.
Please agree
*

I have reviewed and agreed to 42Gears Privacy Policy and Terms of Use prior to subscribing and understand that I may change my preference or unsubscribe at any time.
Please agree
Please enter a valid official email