A Swiss Army Knife for your IT Team: Mobile Device Remote Control and Screen Sharing
Dec 07, 2020 | 42Gears Team
Does your business have access to mobile device remote control tools, like Android remote control software? If not, your IT team is missing a digital Swiss Army Knife. Companies that can't remotely control Android from PC, for example, may not see how much this cuts into their bottom line.
With the right software, your IT admins can connect and take control of a device remotely. This can help you monitor, manage, and secure business devices better.
Why Use Mobile Device Remote Control?
There are two major reasons why this software can be useful.
For one, remote control software lets admins troubleshoot issues remotely. In most circumstances, companies no longer need to pay "truck roll" costs for admins to travel to each device. Since admins can remotely control Android from PC, for example, admins can diagnose issues and solve problems from the comfort of a desk.
For another, if you need to show someone step-by-step instructions, mobile device remote control software allows you to model each of those steps on the user's device. This makes learning easy, as the learner sees these steps carried out on their own device.
Benefits of Mobile Device Remote Control
If device issues take a long time to resolve, this is a major opportunity cost for both the IT team and the end-user. Everyone involved could be spending their time more productively. Moreover, end-users may not be able to do any work while waiting for repairs to finish.
If admins can remotely control Android from PCs, for example, repairs are often much faster. This allows both end-users and the IT team to use their time more efficiently.
As an example, consider what Android remote access software can provide. Not every feature carries over to other operation systems, but many do.
Basic Capabilities for Android Remote Control
Remote control software almost always includes some common useful features. Common tools offered in this kind of software include the following:
Live view of the remote device screen: The admin can see the remote device's screen in real-time.
Send tap, click, or keyboard events to the remote device: The admin can interact with computers, phones, or tablets remotely, by simulating taps, clicks, or keystrokes.
Set up unattended remote access: End-users of company-owned devices can agree to let admins access their devices at any time. End-users can even allow admins to access their devices when the end-user is away. This gives admins freedom to select and remotely connect to devices as the need arises.
Transfer files to and from the remote device: Admins who need to send files can do so while remotely controlling a device. Once the admin ends the remote session, the end-user can access those files right away afterwards.
View the list of processes running on the remote device: If end-users report strange device activity, admins can remotely view and stop any unwanted processes.
Take screenshots of the remote device screen: Admins can take screenshots to review later, or share with other admins, in case an issue requires follow-up support.
Cloud-based device access: The most advanced remote control software uses cloud infrastructure for remote device control. The alternative approach (using a VPN for access) is comparatively inefficient and consumes a lot of data.
Good-to-Have Capabilities for Android Remote Control
Some Android remote control software offers advanced features. Not every admin may want or need these features, but they can be useful regardless. These include (but are not limited to) the following:
Control screen resolution to reduce network bandwidth usage: Admins can reduce remote screen-sharing quality to put less pressure on network bandwidth. This is especially useful if several admins are remotely troubleshooting devices at once.
Rotate device screen: If admins are remotely troubleshooting phones and tablets, they can simulate device rotation without needing to rotate the devices in person.
Record video of the device screen: Admins can save recorded video for later review, or to share with other admins as teaching materials.
Pause live screen-sharing to reduce bandwidth consumption: If processes like file transfers do not require active monitoring, admins can simply pause live screen-sharing altogether to consume less bandwidth.
Out-of-band management of Intel vPro: Companies that own Intel vPro devices can enable out-of-band management. This means admins can manage these devices below the OS level. Even if Intel vPro devices are turned off, admins can turn them on and control them remotely.
Multi-Platform Support
Remote control software works with many of the most popular enterprise platforms, including iOS and Android smartphones, iPadOS and Android tablets, and both Windows and Linux computers.
Security
As with any form of data transmission, screen sharing data can be intercepted by a third party. This means there are a few precautions that anyone using remote control software must take.
As a start, it is essential that all communication related to screen sharing takes place over a secure channel. This means admins must use SSL encryption to securely relay data.
If employees bring their own devices to work, admins must ensure those devices do not have unattended remote access enabled. An employee should need to provide a passcode to admins, before each time those admins remotely access the employee-owned device.
Conclusion
Mobile device remote control software works very much like a Swiss Army Knife for your IT team. It helps out in many situations that would otherwise be time-consuming or frustrating.
One of the easiest ways to get started is to use SureMDM, a mobile device management solution built with ease-of-use in mind. For instructions on how to use SureMDM for remote device control, click here, or try SureMDM using the link below.
Set Up Remote Control in Just a Few
Minutes with SureMDM by 42Gears
Subscribe for our free newsletter
Thank you! you are successfully subscribed.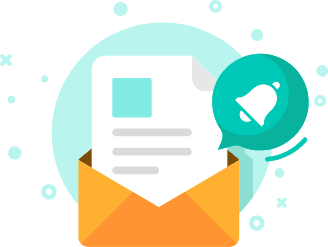 Exclusive News and Updates on Enterprise Mobility!
*

I consent to receive newsletters via email from 42Gears and its Affiliates.
Please agree
*

I have reviewed and agreed to 42Gears Privacy Policy and Terms of Use prior to subscribing and understand that I may change my preference or unsubscribe at any time.
Please agree
Please enter a valid official email