Geofencing – Advanced Location-based Mobile Security
Jan 27, 2017 | 42Gears Team
Mobile devices have become popular for use within companies, employees can easily take their phone or tablet offsite and still access any company data they need. Organizations need a solution to restrict access to corporate resources depending on the location of the device. Geofencing allows administrators to create a virtual fence around a geographical location such as an office building or warehouse. You can apply geofencing policy to track devices as they move in or out of the fence. An administrator can limit what corporate resources (apps or data) are available on a device as it enters or leaves the virtual boundary.
Geofencing Benefits
Device and Information Security
Communicate with Users
Process Automation
Monitor with Alerts
Device and Information Security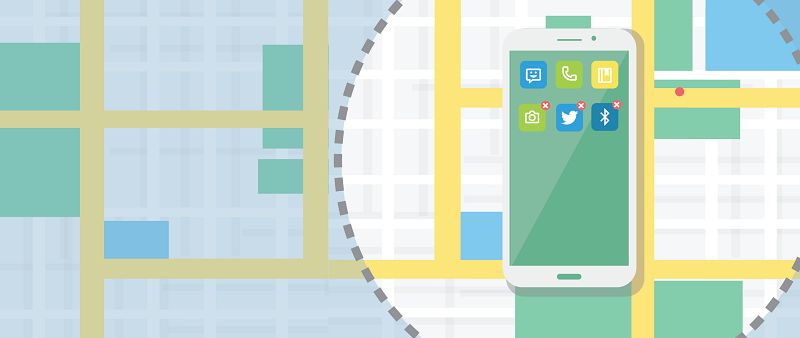 When users are working with confidential information, it is important to have control over what data they have and when they have access to it.  With geofencing policies, administrators can choose what data an employee can view based on their location. For example, disabling peripherals like the camera allows a company to stop users from taking picture in secured locations.
Communicate with Users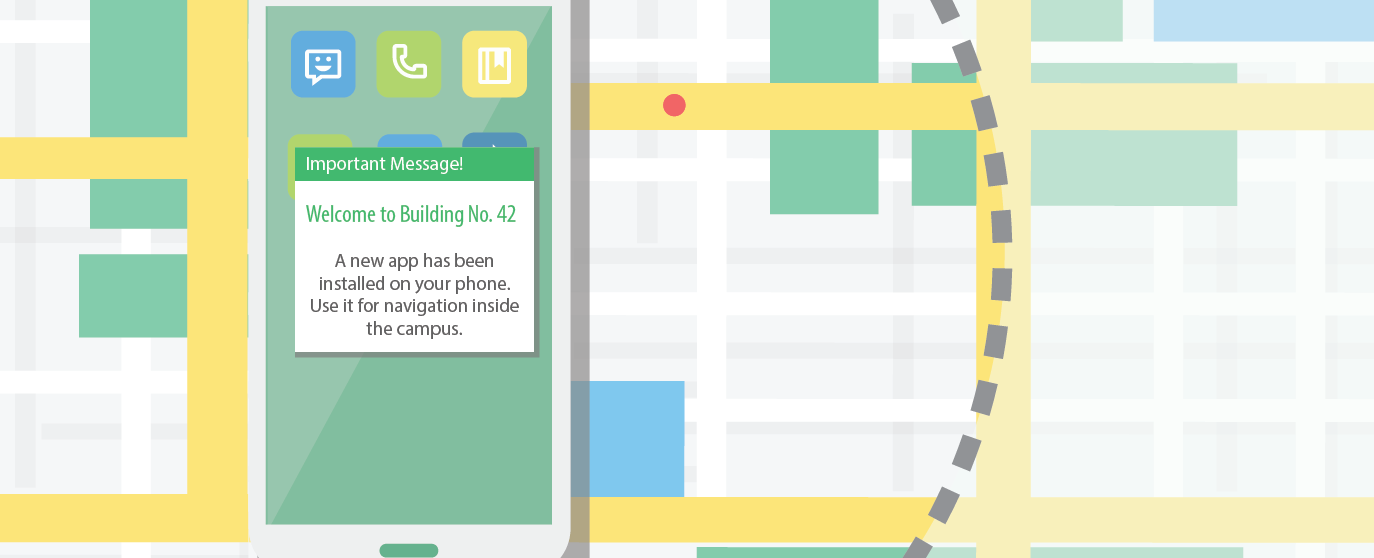 Organizations can target customers by sending informational or marketing messages based on their location. For example, when users enter a mall, stores can automatically send a message with a coupon code to the users device. Messages can also be sent to employees containing important work related information.
Process Automation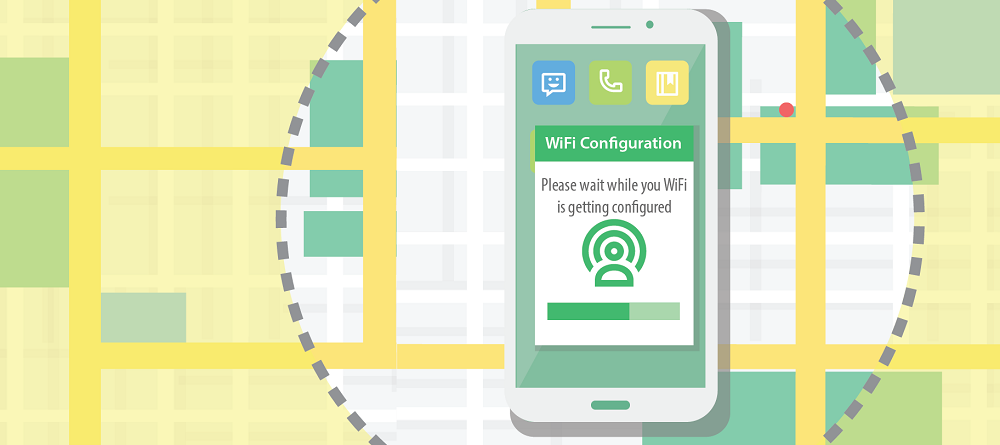 Geofencing allows automating processes based on geographical locations. For example, when an employee enters a specified office, the device automatically gets configured with the available WiFi. Apart from simple WiFi configuration, you can use geofencing to automatically install apps, configure emails, and enable location tracking on devices whenever they enter fenced locations.
Monitor with Alerts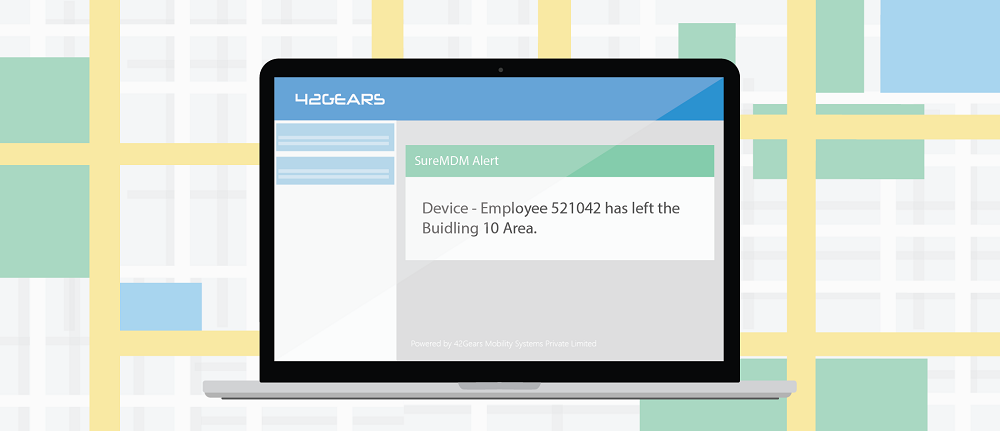 Organizations can use geofencing to monitor workers as they enter and leave the workplace. In case of any violations, alerts can be sent to the management team. This is especially useful for workers with location-specific roles.
Geofencing is a core security feature of SureMDM. It helps companies to ensure the security of enterprise data and help monitor mobile devices based on their location.
You can learn more about SureMDM here.
Subscribe for our free newsletter
Thank you! you are successfully subscribed.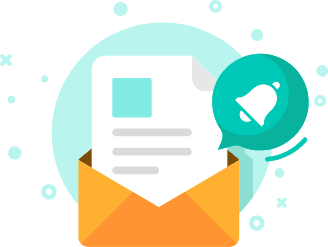 Exclusive News and Updates on Enterprise Mobility!
*

I consent to receive newsletters via email from 42Gears and its Affiliates.
Please agree
*

I have reviewed and agreed to 42Gears Privacy Policy and Terms of Use prior to subscribing and understand that I may change my preference or unsubscribe at any time.
Please agree
Please enter a valid official email