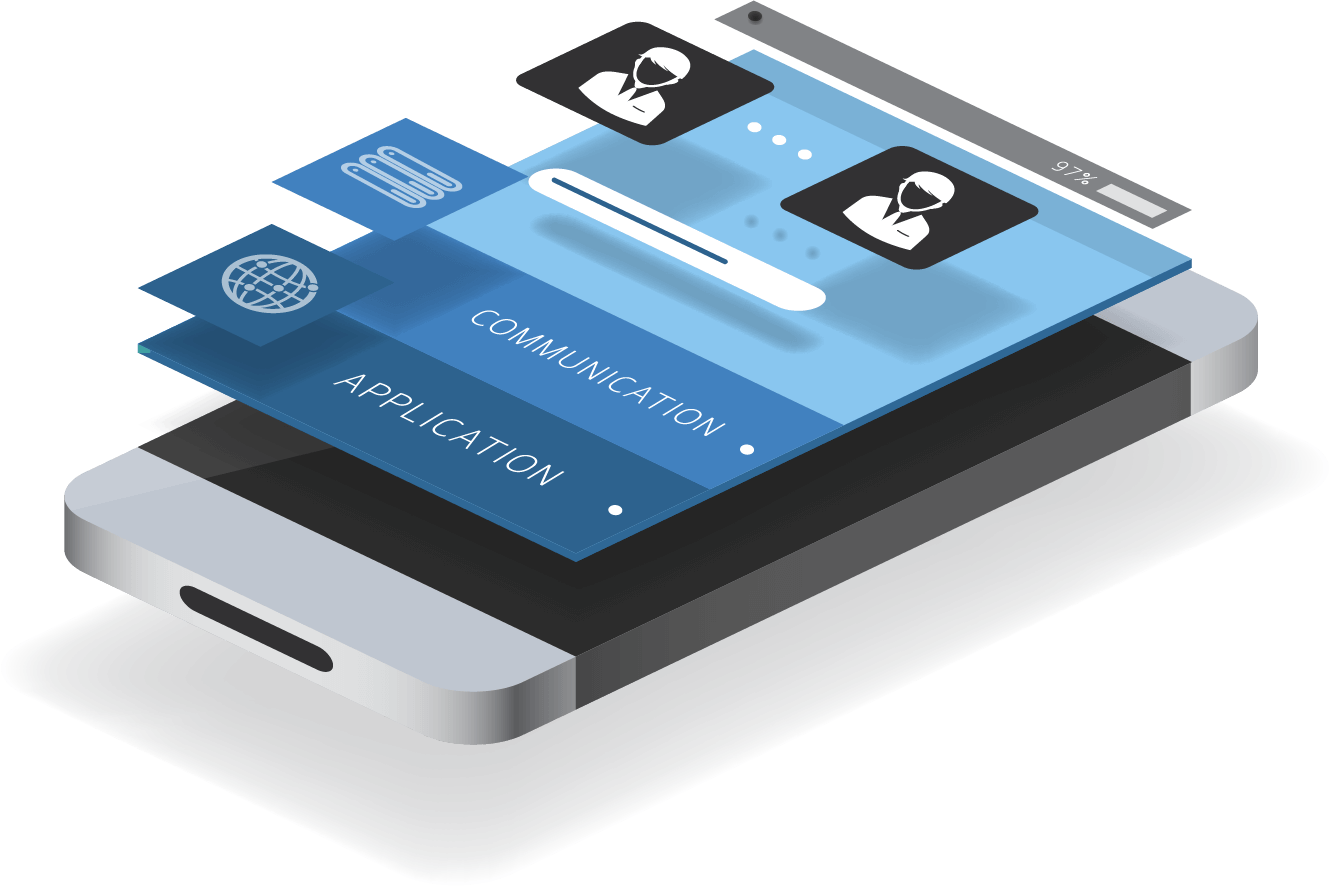 42Gears has been providing globally successful products for close to a decade. We have expertise in end-to-end lifecycle of product development and mobile technology.
Our customers have been demanding our services for customized product development. As a result, we have started offering Custom Mobile App Development to meet our customer requirements and be a one-stop shop for all their enterprise mobility needs.
Our Custom Project Team conceptualizes, creates and offers custom application development services as per your requirement.
Our solutions are designed to run on any device in SaaS, On-Premise or hybrid environments. Partner with us to utilize comprehensive, customized and end-to-end mobility solutions that can cater to your COD or BYOD needs.
Services Offered:
Customization of 42Gears Products
We incorporate new feature requests in our products as per the customers' needs. For example, some of the feature requests that we have implemented for customers include multiple user mode in SureLock, disabling USB, address visibility in location tracking and changing UI or UX. We also work with our customers to create new and unique products that work seamlessly with our core products.
Custom Mobile App Development
42Gears Custom Project Team can deliver multi-platform (hybrid and native) mobile apps to suit your business needs. We can customize your prebuilt mobile apps, or can even design one from scratch that is user-friendly and easy-to-use.
We create high performance native apps that are platform specific with UI/UX to match any platform convention. We work with Swift or Objective-C to write native iOS apps, Java to write native Android apps, and C# to write Windows Phone apps. Native apps are designed to handle huge data and offer fast, reliable and responsive user experience.
A hybrid app is an amalgamation of a native app and a web app. Our Custom Project Team designs hybrid applications that are installed as native apps but run on Webview as web apps. They are built using Javascript, CSS, HTML and have one source code that works on all platforms.
Cross Platform Applications
We also develop cross-platform apps that work on multiple mobile platforms. With BYOD becoming popular in the business world, enterprises are looking at developing corporate mobile apps that can work on different mobile devices, operate on various networks and use different OS such as iOS, Android or Windows Mobile.