Top 7 features and enhancements of iOS 14 and iPadOS 14 for enterprises
Sep 25, 2020 | 42Gears Team

iOS 14, the latest version of iOS, was released on September 16, 2020, alongside iPadOS 14, the latest version of iPadOS. Let's look at some of the major features of iOS 14 that are enterprise-focussed and promise to simplify iOS and iPadOS management for IT admins.
1. Shared iPad for Business: Apple introduced the shared iPad theme in its previous release, iPadOS 13.4. This feature allowed admins to facilitate the sharing of supervised iPads by creating a number of users on the device. However, they only just create a fixed number of users and thus, sharing was limited to only a few people. But now, with iPadOS 14, admins will additionally be able to assign a maximum storage limit to each user, which means a particular device can be shared between more users (the max number of users will be dynamically calculated based on each device's available storage).
Once a user no longer continues to share the device, IT admins can delete the user by deleting the corresponding Managed Apple ID remotely.
(Note: For the following features, any reference to iOS 14 also applies to iPadOS 14.)
2. Non-Removable Managed Apps: iOS 14 allows IT admins to mark business-critical apps as "non-removable" apps. Once marked, the users are not allowed to uninstall or offload these apps. Admins can do this by setting "Removal" false to prevent removal of the app.
3. Enhanced Control over Notifications Settings: With iOS 14, IT admins get more control over message notification previews on supervised devices, with three different preview options to choose from. Admins can control if notifications are displayed "always", "when the device is unlocked", or "never". This feature helps enhance data security.
4. Improved Management of Time Zone Settings: When managing iOS devices that are spread across geographies, it can be a daunting task for admins to determine when to push updates. iOS 14 tries to tackle this challenge by providing an option to the IT admin to set the time zone for each device remotely. This ensures that devices will be updated when they are not in use and therefore don't hamper productivity.
5. Advanced Security Options for VPN: iOS 14 introduces an advanced VPN setting, per-account VPN. This enhancement allows IT admins to create secure VPN tunneling for account-based applications such as emails and contacts.
6. Random MAC Address: As an additional security enhancement, iOS 14 uses a random Media Access Control (MAC) address whenever a device tries to connect to a Wi-Fi network, instead of the device's original MAC address. Admins can disable randomizing the MAC address from the MDM payload settings.
7. Secure Browsing on Safari: As of iOS 14, users get a more secure browsing experience on iOS's exclusive browser Safari. IT admins can enable or disable access to a particular website after checking that website's privacy report.
iOS 14 is compatible with many iPhones, including iPhone 11, iPhone 11 Pro, iPhone 11 Pro Max, iPhone XS, iPhone XS Max, iPhone XR, iPhone X, iPhone 8, iPhone 8 Plus, iPhone 7, iPhone 7 Plus, iPhone 6s, iPhone 6s Plus, iPhone SE (1st generation), iPhone SE (2nd generation) and iPod touch (7th generation).
iOS 14 is also compatible with every device running on iOS 13.
iPadOS 14 is compatible with devices that were running on iPadOS 13- iPad Pro, iPad (7th generation), iPad (6th generation), iPad (5th generation), iPad mini 4 and 5, iPad Air (3rd and 4th generation) and iPad Air 2.
SureMDM supports iOS and iPadOS device management throughout the entire enterprise lifecycle. SureMDM already supports some of the features in iOS 14 and iPadOS 14 and strives to provide the best management experience to its users in the days ahead.
Are you concerned about iOS
device security at work?
Subscribe for our free newsletter
Thank you! you are successfully subscribed.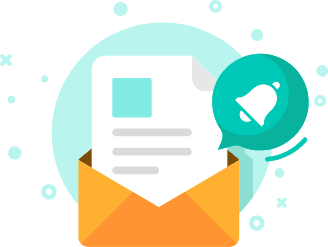 Exclusive News and Updates on Enterprise Mobility!
*

I consent to receive newsletters via email from 42Gears and its Affiliates.
Please agree
*

I have reviewed and agreed to 42Gears Privacy Policy and Terms of Use prior to subscribing and understand that I may change my preference or unsubscribe at any time.
Please agree
Please enter a valid official email