Cybersecurity Awareness Month – 5 Ways to Make Your Workplace Safer
Oct 20, 2021 | 42Gears Team
October is Cybersecurity Awareness Month (CAM), and the world needs it this year more than ever. Some companies have relaxed security policies after 18 months of global pandemic conditions, and bad actors have stepped in to take advantage. Techniques like phishing have introduced threats like ransomware on an unprecedented scale. As companies fall victim to threats, the pressure is on for other companies to promote security as much as possible.
While the American government is behind Cybersecurity Awareness Month, the goals it promotes are important for companies worldwide. The overarching theme of 2021 is the same as last year - namely, "be smart, do your part." This recognizes the role that every individual plays in keeping data safe - both their own data, and the work data they access as part of their jobs. The organizers behind CAM have released a few recommendations for how to use devices responsibly. While these recommendations are undoubtedly valuable, they are oriented towards individuals, rather than organizations. We've decided to provide an enterprise-focused take on a few of these tips. Read on to learn about some of the most important guidelines for your company to follow. Plus, you'll learn how you can start to follow them.
5 Important Ways for Companies to Keep Their Assets as Secure as Possible During Cybersecurity Awareness Month
Conclusion: Cybersecurity Awareness Month is Just the Beginning
While it's good to celebrate cybersecurity during October, it's essential to keep it in mind during the rest of the year as well. If you have not yet implemented an MDM solution, you have just seen 5 good reasons to do so. Many more exist as well. To minimize your risk of security problems, it's worth taking the next step and embracing MDM.
Embrace MDM And Bolster Cybersecurity Today
Subscribe for our free newsletter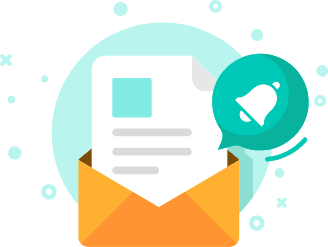 Exclusive News and Updates on Enterprise Mobility!
*

I consent to receive newsletters via email from 42Gears and its Affiliates.
Please agree
*

I have reviewed and agreed to 42Gears Privacy Policy and Terms of Use prior to subscribing and understand that I may change my preference or unsubscribe at any time.
Please agree