Essential features a macOS device management solution must have
Jul 21, 2021 | 42Gears Team

If you have just realized you need a way to manage Mac devices, you might feel overwhelmed. With so many possible options on the market, how do you choose one? You might even have questions on a more basic level. What does it mean to manage a macOS device, and which features are most important in a Mac management solution?
Every company has unique goals, but most need the same things from a Mac management solution. For one, it should be easy-to-use. For another, it should provide a good value for the license cost. And finally, it should be useful, quickly addressing and overcoming the challenges of having macOS devices in the workplace, whether or not other types of computers are also present.
At 42Gears, we've helped hundreds of companies get control of their Mac computers. From our experience, the following features are the ones you should focus on most.
The Four Most Important Mac Management Solution Features
In no particular order, here are four essential features you need to have on hand when managing Mac devices.
Mandating passwords
If someone wants to take over a Mac for nefarious reasons, the first major line of defense is the password screen. For this reason, it's important that each device has a good, unique password to deter would-be intruders. You could simply ask employees to create complex passwords, but employees have limited accountability.
macOS management software typically allows admins to demand devices have complicated passwords. Admins can even specify just how complex a password should be – through options like banning increasing number sequences, such as "123" and the like. You can also let users know when they need to change the password, whether that should occur yearly, weekly, or even daily.
Customizing which applications users can (or can't) access
As with all computers, macOS devices feature an array of fun games and apps to download. This is great for personal enjoyment in personal devices, but not ideal for devices at work. While there are many ways to structure workspaces and workflows for increased focus, it's also ideal to remove distractions wherever possible. Thankfully, there's an easy way to minimize distractions on macOS devices.
MacOS management solutions often have ways to sort applications into "permitted" and "not permitted" groups, more commonly known as "allow listing" and "block listing." By establishing in advance which apps are permitted and which are blocked, admins can keep users focused and establish clear ground rules for everyone to follow.
Creating a private enterprise app store
While it's important to control app access, it's more efficient simply to prevent users from downloading unapproved apps in the first place. Otherwise, it might be confusing for someone to download an app without problems, only to discover they can't use it. This is to say nothing of the problem of filling up a device hard drive with unusable apps.
The best way to achieve this is by creating a private enterprise app store. This replaces the normal macOS App Store with a simpler version that exclusively offers the apps users actually need. This provides a streamlined download experience. Plus, it ensures users have a clear understanding of what apps are and are not allowed.
Controlling content sharing
If you convey sensitive information through your devices, you need to make sure users can't freely share that information. Whether sharing test answers with teachers or upcoming earnings forecasts with coworkers, there's often major consequences associated with leaking information.
With many macOS device management solutions, you can control what options appear when selecting the "share" option on a piece of content. This allows you to block access to Mail, Messages, and other common means by which users might share confidential content.
Choosing the Right macOS Device Management Solution
Now that you have a better sense of what a macOS device management solution should do, it's time to consider implementing one. A good place to get started is with a free trial, allowing you to perform a proof-of-concept for your firm.
If you want to try a solution that offers a well-rounded feature set and a good value, you could try 42Gears' device management solution, SureMDM. It offers all of the features mentioned above, and many more.
Looking for an easy way to manage and secure
your macOS devices?
Subscribe for our free newsletter
Thank you! you are successfully subscribed.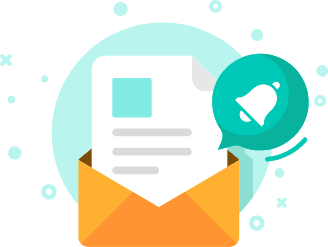 Exclusive News and Updates on Enterprise Mobility!
*

I consent to receive newsletters via email from 42Gears and its Affiliates.
Please agree
*

I have reviewed and agreed to 42Gears Privacy Policy and Terms of Use prior to subscribing and understand that I may change my preference or unsubscribe at any time.
Please agree
Please enter a valid official email