Business uses of Apple Watches
Mar 27, 2019 | 42Gears Team
The use of wearables is fast gaining traction. In one of the reports, IDC had estimated that the number of wearable shipments would reach 173.4 million in 2019. These wearables include smartwatches such as Android Smartphones and Apple Watches.
Apple Watch is recognized for its refined interface and hands-free technology that allows users to accept texts and calls, set reminders, measure body activity, get directions and act as a virtual wallet. Owing to their automatic displays, helpful features like using Siri to dictate messages or ask questions, and an app library of more than 3,500 third-party apps, including business and productivity apps, enterprises have recognized their value and are using them to enhance productivity, efficiency, and innovative strategies.  
Here are a few examples of how Apple Watches are being used or being considered for business use:
Healthcare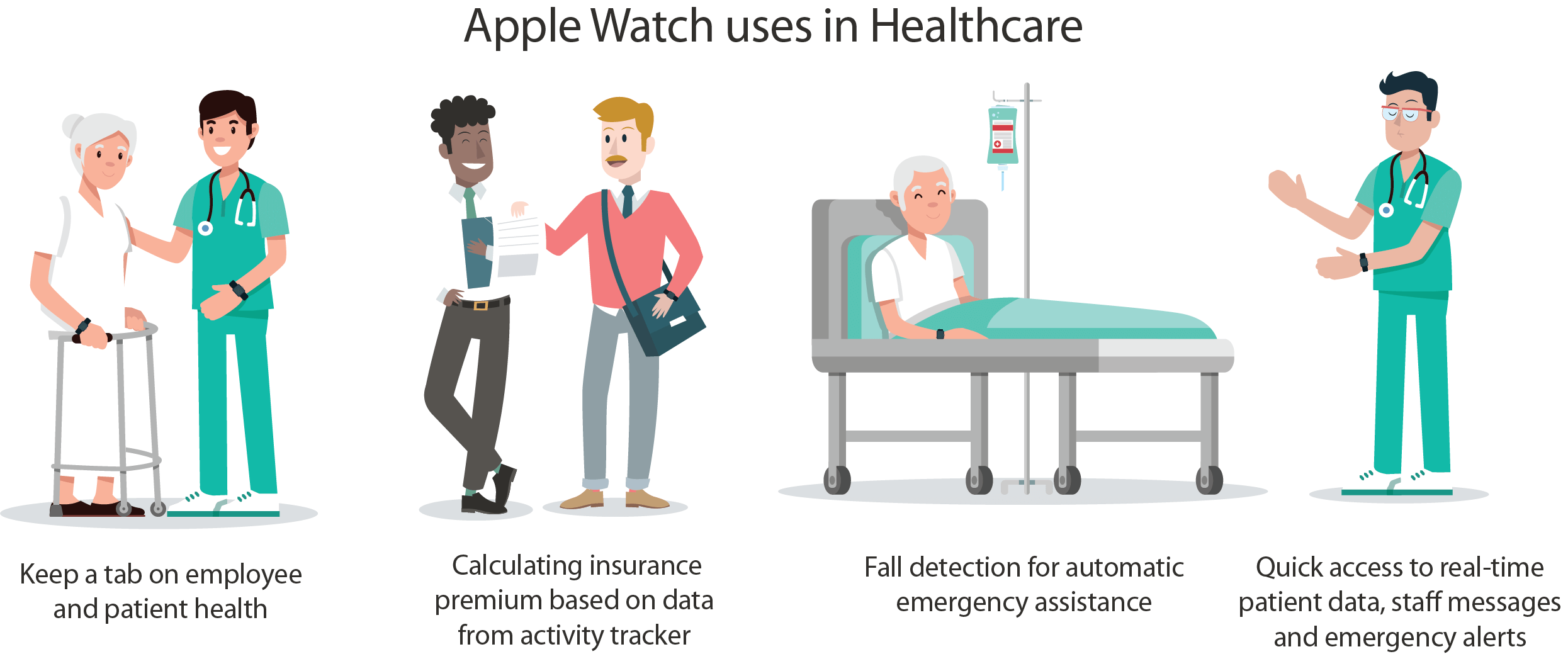 Apple watches are widely used in the healthcare sector, especially in commercial, business-oriented setups.
Healthcare institutions are using a combination of activity sensors, heart rate monitors and other healthcare apps on Apple Watches to keep a tab on employee and patient health.
Apple Watches are also becoming integral to healthcare related services. One of their proposed uses is calculating insurance premium based on data from activity trackers on them. This can help insurance companies identify lower risk clients and offer them lower premiums.
Another important feature of Apple Watch, Fall Detection, is being used to monitor the health of the elderly. Once enabled, this feature allows automatic emergency assistance when there's an instant dip in the elevation triggered by a fall.
Apple Watches can also help the medical staff communicate with their teams and receive emergency alerts. Patient care can be enhanced with on-the-go access to real-time patient data, including medical history, vital statistics, and diagnosis.
---
Hospitality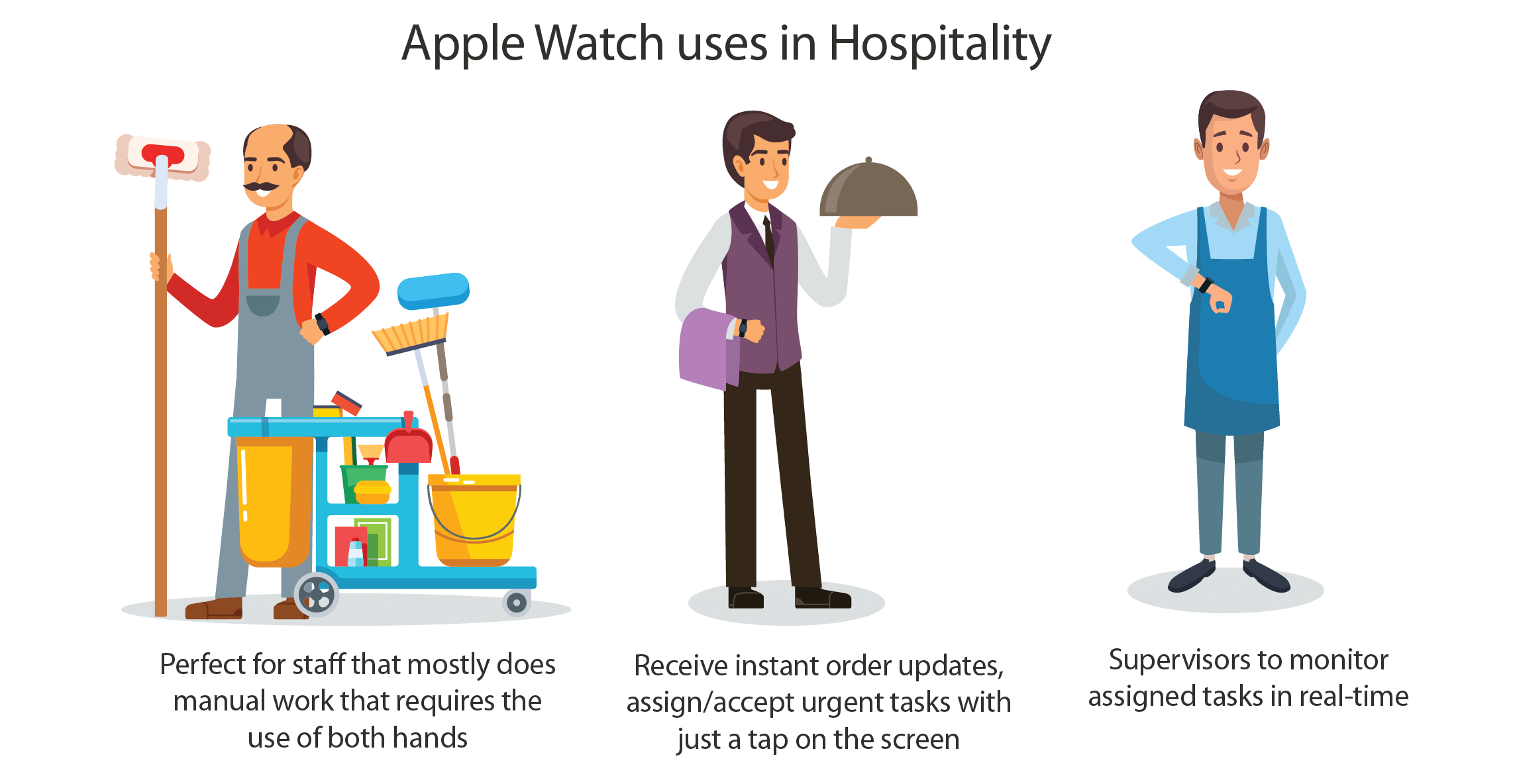 A number of hotels and restaurants are already leveraging wearable devices, especially smartwatches, to increase efficiency and deliver superior customer service. Apple Watches can be used in hotels and restaurants for quick and easy access to important information, receive instant order updates, assign/accept urgent tasks with just a tap on the screen, and more.
Apple Watches are perfect for staff that mostly does manual work that requires the use of both hands. This includes maintenance workers, room service personnel, and housekeeping individuals operating cleaning tools. Apple Watches can also be used by supervisors to monitor assigned tasks in real-time.
---
Financial Services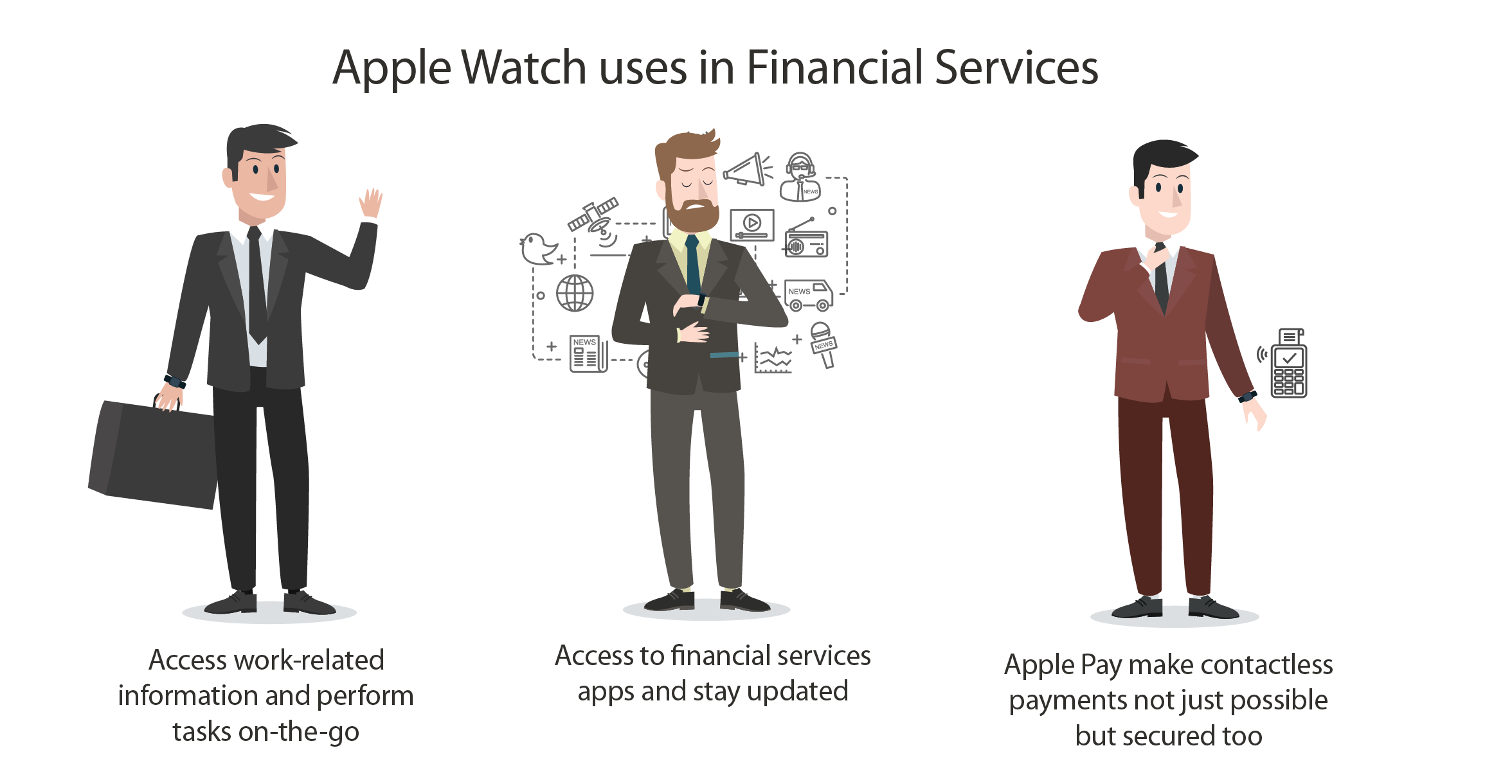 According to an Infosys report, payments made through wearable devices will amount to approximately US$500 billion by the end of 2020. With the increase in tech-savvy customers, traditional in-branch customer interactions have given way to digital ones. Contactless payments, mobile wallets and access to financial tools on wearable devices have become commonplace.
Smartwatches like Apple Watches come with robust iPhone-managed identity, privacy and location services, which make them a more personalized and secure financial tool.
Services like Apple Pay make contactless payments not just possible but secured too.
Today,  employees are being allowed to use their own devices (BYOD) to access work-related information and perform tasks on-the-go. Apple Watches allow financial representatives and active market managers to have on-the-go access to financial services apps and stay updated (new prospects, goals, achievements and other necessary market details).
---
Transportation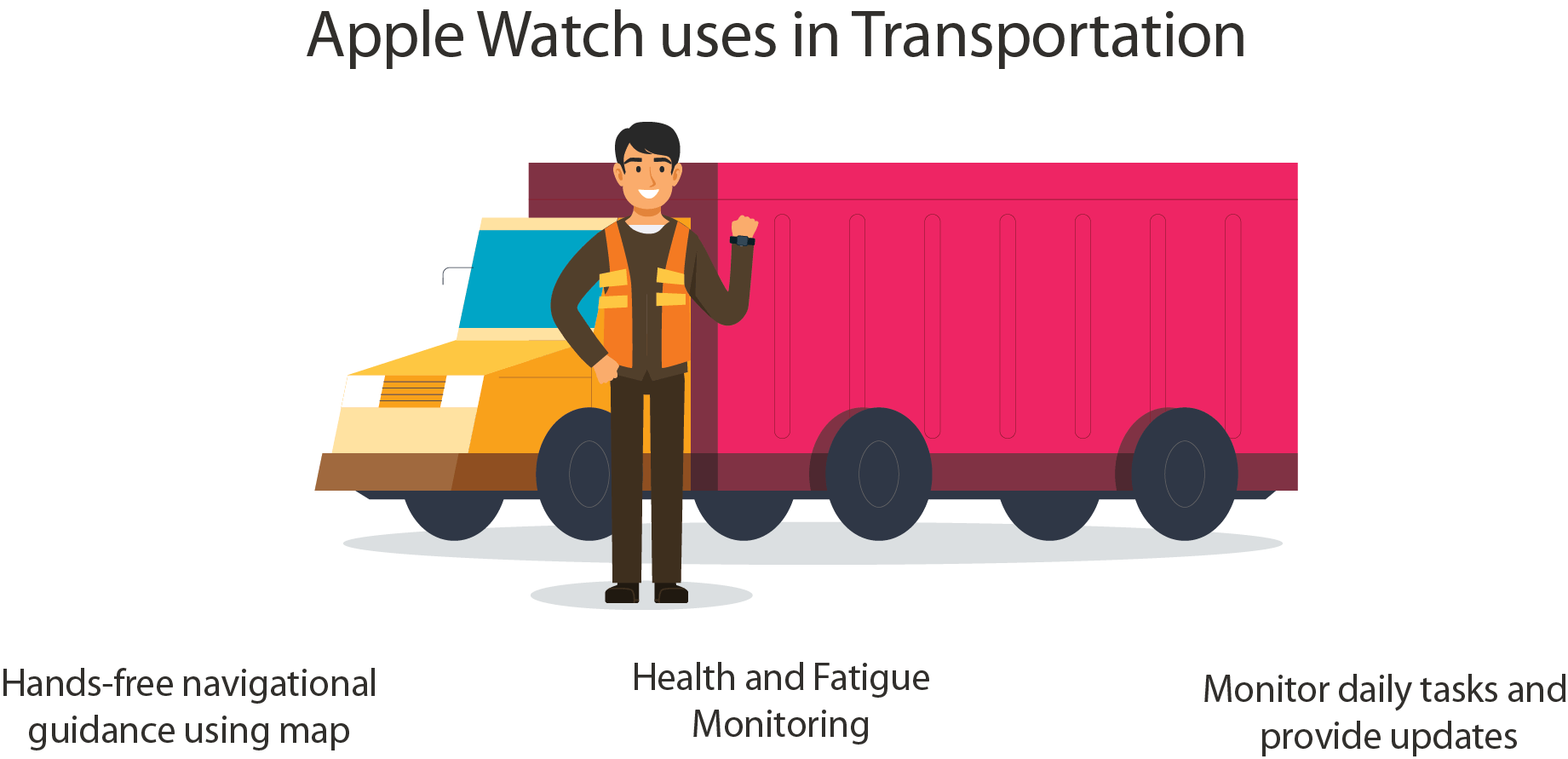 In a dynamic domain like transportation, employees can utilize wearable devices, like Apple Watches, to be always be connected, monitor daily tasks, streamline updates and possibly, even reduce road accidents.
Apple Watch's non-disturbing and non-distracting notifications could be very helpful for drivers and on-the-move workforce. Siri's capabilities to draft messages through voice dictation and hands-free navigational guidance using map could also be used to improve driver safety and make their lives easier. Health and Fatigue Monitoring is also possible using features that help monitor heart rate and analyze body activity.
---
Logistics

Smart wearables have multiple applications in logistics companies. Quality management, assembly, transportation, etc. can be enhanced with the use of hands-free communication tools like Apple Watch.
Easy inter-department communication with real-time information and automated alerts right on the worker's wrist means higher preparedness for order completion/delivery, improved supply workflow with shorter wait times, whether it is for a warehouse agent or for someone working in inventory control. A well-collaborated workflow, from processing requests to delivery, facilitated by smartwear like Apple Watches, means reduced order lead times and higher customer satisfaction.
---
Field Services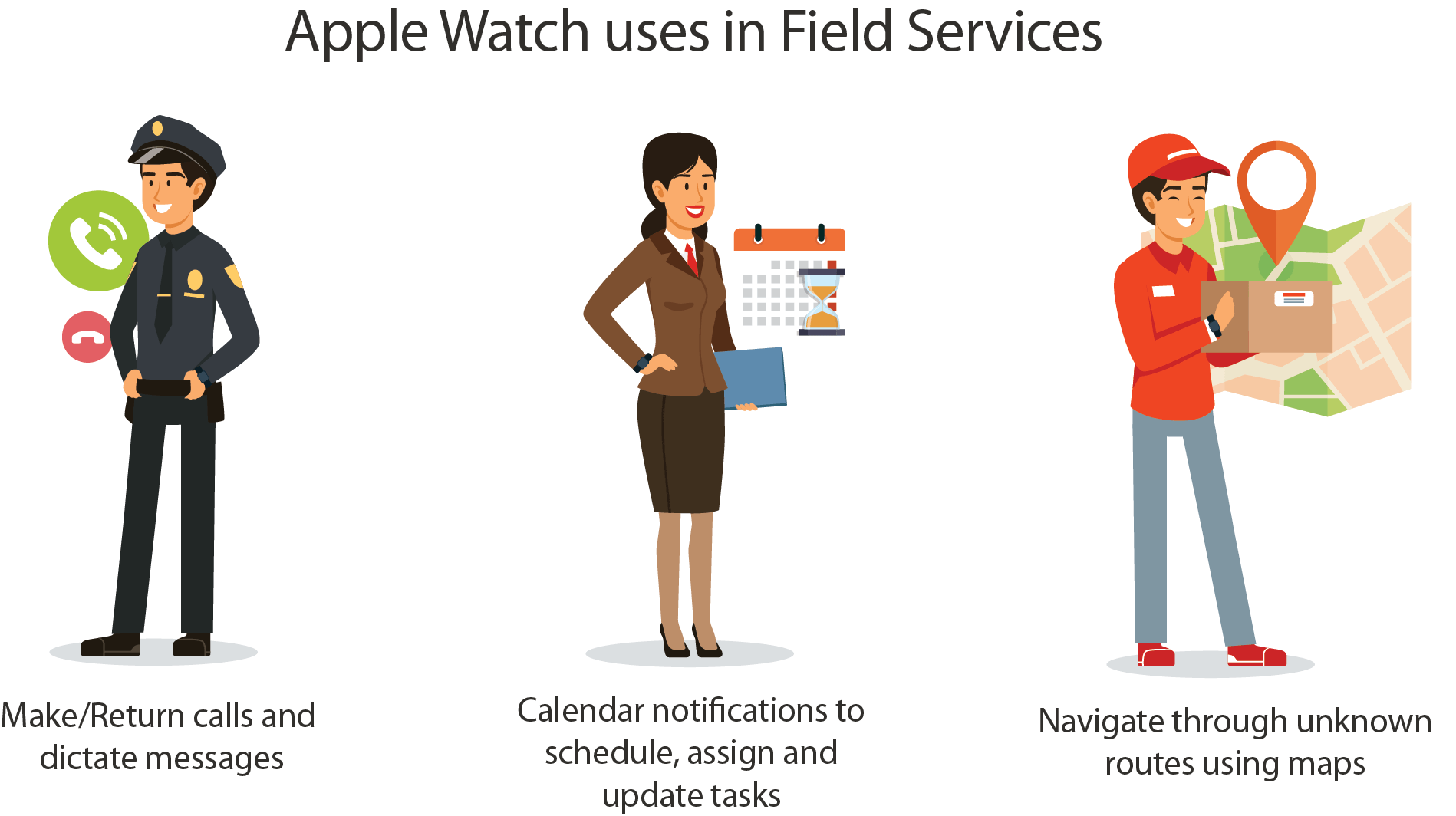 For a business with always moving field workforce,  Apple Watches come handy for guiding these professionals to client locations, providing information access and real-time updates.
Field sales representatives, service technicians and other such mobile workforces can use features like calendar notifications to schedule, assign and update tasks to work collectively and deliver quality service to customers. Business professionals on-the-move can utilize the handoff feature to make and return calls, dictate messages and navigate through unknown routes using maps.
The uses of Apple Watch aren't just limited to the above-listed industries. Enterprises should consider which elements of their internal business processes and workflows may be enhanced through the use of Apple Watches.
Apple Watches can be easily managed by the by our flexible UEM solution to meet your business requirements. Try Now!
Subscribe for our free newsletter
Thank you! you are successfully subscribed.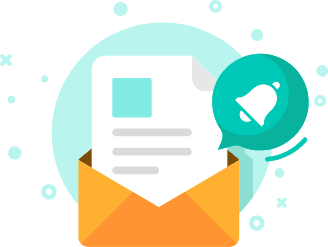 Exclusive News and Updates on Enterprise Mobility!
*

I consent to receive newsletters via email from 42Gears and its Affiliates.
Please agree
*

I have reviewed and agreed to 42Gears Privacy Policy and Terms of Use prior to subscribing and understand that I may change my preference or unsubscribe at any time.
Please agree
Please enter a valid official email