Bulk Configure iPads Easily With This Quick Guide
Jan 12, 2021 | 42Gears Team

If you need to bulk configure iPads for your workplace, you might be overwhelmed with the range of options available to you.
That's why this guide is here to help. Each configuration method fits a different situation, so by identifying your needs, you can figure out the best way to proceed.
Identifying What You Need to Bulk Configure iPads
When you are planning iPad distribution at your workplace, you will need to begin by asking the following questions:
Do you plan to purchase and distribute iPads, or configure iPads employees personally own?
If you are going to distribute business-owned iPads, have you already purchased them?
If you are purchasing devices, do you plan to provide supervised iPads?
There are four major strategies to bulk configure iPads, and based on your answers, you can choose the one best suited to your situation.
Based on your answer, there are four potential strategies that may fit your needs.
If you answered "Purchase and distribute iPads," "I have not already purchased them," and "I would like for them to be supervised":
Thanks to your early planning, you are in a great position to streamline the process of getting iPads to the people who need them. Specifically, you can call on the community of Apple Authorized Resellers for help.
When you purchase iPads from an Apple Authorized Reseller, that reseller can automatically enroll iPads into Apple Business Manager (ABM) before you obtain them. From there, you will be able to easily enroll them into a mobile device management solution, such as SureMDM, and also configure them as you need.
If you answered "Purchase and distribute iPads," "I already purchased them," and "I would like for them to be supervised":
While you cannot rely on resellers to help, you can still bulk configure iPads. You will initially need to register your iPads one-by-one via Apple Configurator, which may be time consuming. From there, however, you can choose to simply supervise them or put them into ABM.
Once these devices are supervised or in ABM, you can then enroll them into SureMDM. From there, you can utilize SureMDM's extensive iPad management capabilities.
If you answered "Purchase and distribute iPads," "I have not already purchased them," and "I do not want them to be supervised":
You will only be able to benefit from Apple Authorized Resellers enrolling your devices if you intend for those devices to be supervised. If you do not want to supervise the devices, you will need to enroll and oversee them using Apple Configurator. Please also note that there are certain restrictions that Apple places on the management of non-supervised devices. Still, you can enroll these devices into SureMDM for basic, lightweight iPad management.
If you answered "Configure iPads employees own":
Over the last few years, Bring-Your-Own-Device (BYOD) programs have risen massively in popularity. If you would like to utilize a BYOD program for iPads yourself, you can utilize Apple's User Enrollment functionality. This allows you limited control over business-related aspects of employee iPads, and requires only minimal action on behalf of each device owner.
Next Steps to Bulk Configure iPads
If you would like to bulk configure iPads right away, SureMDM is helpful. In particular, SureMDM is designed with both ease-of-use and high-level functionality in mind. This means that users of all skill levels can call on SureMDM for secure, monitor, and manage iPads easily.
If you would like to see SureMDM in action yourself, you can try a free trial for 30 days. During that time, you can configure iPads and see how much SureMDM helps out.
Make configuration easier with SureMDM – Try Today
Subscribe for our free newsletter
Thank you! you are successfully subscribed.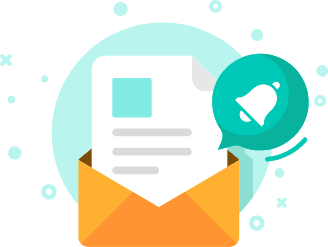 Exclusive News and Updates on Enterprise Mobility!
*

I consent to receive newsletters via email from 42Gears and its Affiliates.
Please agree
*

I have reviewed and agreed to 42Gears Privacy Policy and Terms of Use prior to subscribing and understand that I may change my preference or unsubscribe at any time.
Please agree
Please enter a valid official email