AI and UEM – What's the connect?
Sep 19, 2019 | 42Gears Team

Advancements in Artificial Intelligence(AI) technologies are driving users and organizations to include AI-enabled devices or Virtual Personal Assistants (VPAs) in their daily lives and work schedules. The popularity of Apple Siri, Google Now and Amazon Alexa shows how well they have been integrated with our systems and/or in our daily lives. From blocking someone's calendar for a meeting and streaming music to getting news updates from the internet, such systems are helping us in various ways.

In recent years, user interactions on smartphones via VPAs have increased significantly. Gartner predicts such interactions would increase by 20% in 2019.

As per Gartner's predictions, end-user spending on VPA-enabled wireless speakers worldwide will hit $3.52 billion by 2021..
The use of VPA-enabled wireless speakers such as Amazon Echo and Google Home is also gaining popularity as more use cases come to light. As per Gartner's predictions, end-user spending on VPA-enabled wireless speakers worldwide will hit $3.52 billion by 2021.

Enterprise adoption of VPAs and the need for UEM

Although VPA is considered to be a consumer gadget/technology, in 2019, it will make its enterprise debut in communications, hospitality and remote healthcare industries, Gartner stated in a press release. Remote diagnostics and elder care apps will be enabled in VPA speakers to assist healthcare providers.

As most VPAs, such as Amazon's Alexa and Cisco's Spark Assistant, are likely to enter corporate offices and conference rooms for work assistance sooner or later, IT Pros need to prepare themselves for managing such endpoints too. Increased adoption of AI-enabled devices or VPAs in enterprises will also encourage the adoption of unified endpoint management (UEM) strategies.

Potentials of AI for enterprises

A voice-activated assistant can be a great tool for enterprises for automating tasks, such as booking conference rooms or hosting/starting remote meetings. Last year, Amazon launched Alexa for Business, an intelligent assistant to simplify interactions with technology at work.


AI-enabled mobile devices help simplify complex tasks and interfaces so users can spend more on their core tasks.

AI-powered devices can be more secure, as they keep learning from the behaviors of individuals and understand patterns. They can prevent unauthorized access to devices in case credentials are leaked.

In the future, AI technologies will improve and become more powerful with better capabilities as market leaders, such as Apple, Google, Samsung, Huawei and others, continue working on device, OS and the chip level development. This will bring a dramatic change in device and app usage and improve interactions.

IT pros will need a single UEM strategy to manage sophisticated devices, interfaces and endpoints. Also, as the environment becomes more complex, integrating UEM and AI technologies will be key to success. 42Gears offers the world's first virtual assistant chatbot, DeepThought, to simplify the process of UEM interaction. It provides hands-free device management capabilities by using natural language processing (NLP) and voice recognition.

42Gears UEM
Explore innovative features like Self Service 'DeepThought' Chatbot
in SureMDM powered by 42Gears UEM.
Subscribe for our free newsletter
Thank you! you are successfully subscribed.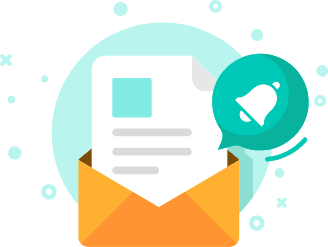 Exclusive News and Updates on Enterprise Mobility!
*

I consent to receive newsletters via email from 42Gears and its Affiliates.
Please agree
*

I have reviewed and agreed to 42Gears Privacy Policy and Terms of Use prior to subscribing and understand that I may change my preference or unsubscribe at any time.
Please agree
Please enter a valid official email