Android Kiosk Web Browser
Industry-Leading Android Kiosk Browser Lockdown
Control Access to Websites and Web Apps and Turn Off-the-Shelf Devices Into Web Kiosks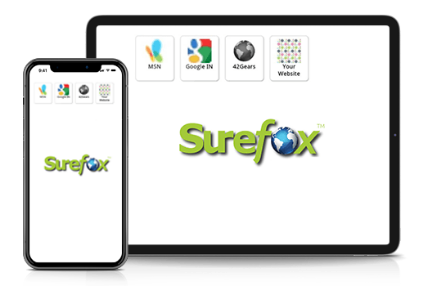 What is Android Kiosk Browser (SureFox)?
Definition: Android Kiosk Browser is a special kind of web browser that restricts what websites and web apps users can access on Android devices. Once you have installed an Android kiosk browser app, the device can become a dedicated-purpose web kiosk.
When setting up the Android web browser kiosk mode app, admins select which websites and web apps to allow or block access to. Depending on lockdown settings, users may be able to access a single website or web app, or several websites and web apps. Users cannot browse off-topic content or download malicious content once admins have enabled the Android kiosk browser app.
SureFox is the best kiosk browser Android app available, combining ease-of-use with everything needed to turn a device into a web kiosk at an affordable price. Businesses can give customers or employees Internet access without worrying about off-topic websites or web apps. SureFox can be purchased two ways: as a standalone license, or as part of SureMDM, the 42Gears device management solution.
42Gears SureFox provides a more fully-featured option for safe browsing than Android's built-in Screen Pinning option. If you want to provide secure access to a single website or web app on a single device, Screen Pinning may be useful. However, it is not sufficient to meet most businesses' strict security needs. Plus, it requires manual activation on each device, which is not feasible at scale.
Benefits of Android Kiosk Browser Lockdown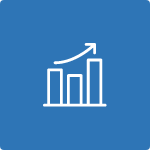 Focused Website and Web App Access Improves Productivity
When accessing the Web via SureFox, users can only visit the websites and web apps that admins have chosen to add to the SureFox "allow list." Alternately, admins can add certain websites to the "block list" to prevent users from accessing them. Without distractions, employees and customers alike will have an easier time completing tasks and getting more done.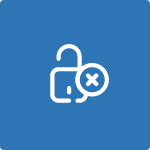 Curtail Unsafe Browsing Practices
Whether they intend to or not, anyone browsing the Internet can easily download malicious applications or files that damage devices or threaten confidential data. Because SureFox enables you to restrict browsing to only the website(s)/web app(s) you choose in advance, you can make sure users only use devices in ways that are safe.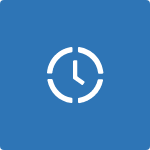 Maximize Web Kiosk Uptime
Device users may normally try to change browser settings out of curiosity, or to defy corporate supervision. This can unfortunately result in devices breaking down or functioning improperly, requiring users to ask for help from the IT team. By preventing users from accessing or changing browser settings, SureFox gives admins peace-of-mind, minimizing the likelihood of help requests.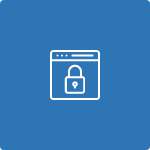 Use Off-The-Shelf Android Devices as Secure Web Kiosks
Custom-built web kiosks can be expensive and time-consuming to build. With SureFox, you can provide secure, professional-looking web kiosks while remaining well within your budget. You can establish settings on one device and export them to other devices via cloud for easy set-up.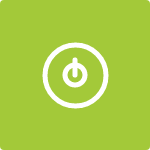 Restrict access to selected websites
With SureFox, you restrict user activity exclusively to pre-approved websites and web apps. Add websites to the "allowlist" if you need to give access, or add them to the "blocklist" if you want to keep users away from them. Whether users need to access a single website, such as an inventory search system, or several websites, like student education resources, you can configure the browser accordingly.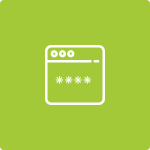 Password protect browser settings
Part of securing a web kiosk is ensuring no one will change settings. You can set a password that protects the SureFox settings menu from tampering, and only provide the password to members of your IT team.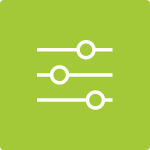 Customize toolbars and other interface elements
With SureFox, you can limit users to a single site by enabling full-screen browsing and removing all visible browser elements. You can alternately choose to create a custom toolbar that only provides features you are comfortable with customers or employees using.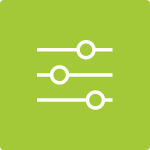 With SureFox, you can limit users to a single site by enabling full-screen browsing and removing all visible browser elements. This is ideal for anyone who wants to lock the browser down to a single website.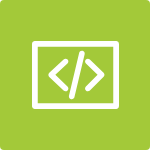 SureFox accommodates all manners of accessibility features and rich video through its support for HTML5. Thanks to this feature, SureFox broadly supports all kinds of modern websites.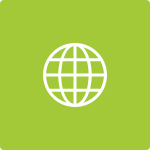 If you want users to access local web pages even if there is not an Internet connection, you can load HTML files through SureFox for users to visit. This can keep customers engaged with or without an Internet connection.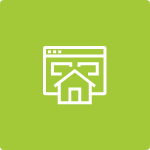 With SureFox, you can customize the wallpaper, background, and other elements of the Android kiosk browser home page. This ensures that the web kiosk experience remains on-brand and appears professional to users.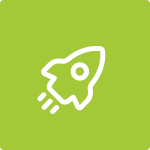 Auto launch SureFox at startup
You can configure SureFox to launch upon starting up a device. This ensures that the device will exclusively serve the role of a web kiosk whenever it is on.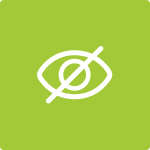 Show or hide website address and loading indicator on the title bar
You can hide SureFox interface elements if you would like to conceal a web address from  a user. This contributes to SureFox's clean, attractive aesthetic.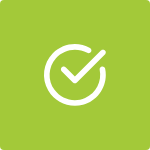 Disable device turning off due to inactivity
Part of making kiosks inviting for customers is ensuring that they are always on and ready to use. With SureFox, admins can set screens to stay on even if the device has not been used in a while.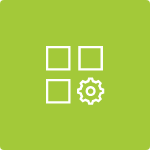 Configurable context menu
You can control what users can access when long-pressing or right-clicking a given browser element. If you want users to have limited options, you can remove context menu options accordingly.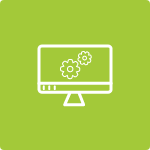 Control access to peripherals
If users can access the device camera, GPS, and other peripherals, this can needlessly waste battery life and data. SureFox lets admins automatically block access to these and other peripherals to restrict the ways people can use devices.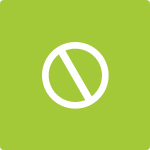 Remote SureFox deployment and configuration
If you have access to SureMDM, the 42Gears device management solution, you can use SureMDM to remotely install and configure SureFox on your Android devices. SureMDM enables you to set up, monitor, manage, and secure web kiosks from a single central console.
Case Studies
Innovative Trials and 42Gears Partner to Rapidly Deploy Tablets for Clinical Trials

Unleash the Power of Android Web Kiosks with SureFox