Managed Service Providers
Expand Your Customer Base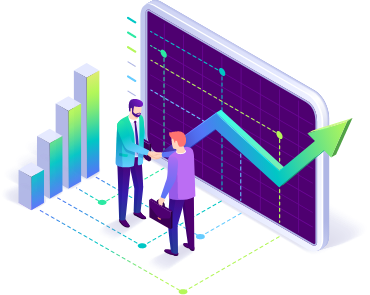 Modern businesses need a good mobility strategy to keep employees productive and stay competitive. A good mobility strategy, in turn, requires an organization to handle its wide array of business devices and software securely and with ease, even with a huge deployment. Many companies turn to a trusted partner when they want to outsource part or all of their IT needs, such as managing all their mobile devices.
COSMOS Partner Program Benefits
If you think you can simplify a business' mobility journey—from strategizing to deployment and ongoing management as a Managed Service Provider (MSP), we invite you to join the 42Gears COSMOS Partner Program. Together, we can help businesses become more efficient, gain visibility, and make more accurate forecasts for the near future.
Improve your value proposition

Get access to tools for easy and seamless solution deployment

Get your team trained by 42Gears' experts

Cross-sell to existing customers

Seamless license management

Expand your business network through collaboration with other partners
For MSPs serving multiple customers that need mobile device management, setting up a separate instance of SureMDM for each customer is often time-consuming and expensive. To help MSPs address this issue, we have launched SureMDM Hub, a scalable solution to host multiple customer instances from a single console.
With SureMDM Hub, you can use a single server setup to deliver device management services to multiple customers. It keeps customer instances isolated from each other, thereby promoting security, configurability, customization, and access control.
So, what comes next? We are ready to welcome you on board if you believe you have the necessary tools and skills to expand the reach of our products and services and attract new clients. Contact us to discuss partnership opportunities and to apply to be a trusted 42Gears partner.