iOS 15 and iPadOS 15 – The Biggest Changes
Sep 13, 2021 | 42Gears Team
iPhones and iPads have many enduring signature features, but this hasn't stopped iOS and iPadOS from evolving with every new update. iOS 15 and iPadOS 15 are no exception - both updates bring major changes that can impact day-to-day device use. The new upgrades will make it easier to be more productive, and communicate faster with friends and colleagues.
Of course, the first step towards using these features effectively is knowing they exist. We'll start by reviewing key upgrades shared by both iOS and iPadOS. Then, we'll consider some exciting iPadOS-exclusive upgrades. At that point, you'll be ready to hit the ground running when these upgrades officially release.
Improved FaceTime Communication
iOS 15 and iPadOS 15 both bring some major quality-of-life improvements for the FaceTime app. While it is still not an enterprise-focused app, FaceTime will provide many of the same features as Google Meet and Zoom. These features can make conversations flow more naturally.
FaceTime now offers what Apple calls SharePlay. This means conversation participants can communally consume television shows and other media, or watch someone's shared screen, while talking. SharePlay ensures media playback occurs at the same time on every device. (Unfortunately, this feature won't be available when iOS 15 and iPadOS 15 launch).
Additionally, FaceTime now sports a new audio feedback system. Namely, if a user appears on the left or right side of the screen during a FaceTime call, their audio will appear to come from the left or right side of the screen as well. This makes it easier to tell who said what, akin to an in-person chat among friends.
Finally, FaceTime no longer requires an Apple device. Apple won't offer a native FaceTime app for Android or Windows, but FaceTime users can send a web browser link to anyone using an Android or Windows device. This will open up FaceTime to millions of new users.
Greater Control over Data, Email Privacy, and Notifications
As with Android 12 and its Privacy Dashboard, the new versions of iOS and iPadOS place a heavy emphasis on privacy. Users will now have an App Privacy Report for better insights into when and how apps track user activity and connect to third-party domains. This should prompt anyone developing iOS and iPadOS apps to audit the way they track data.
Siri now processes spoken requests on-device, instead of via the Internet. This means Apple does not need to process this data on its servers anymore, improving privacy. Plus, this means Siri no longer requires Internet access to fulfill many requests.
Apple is also adding some new email privacy features. iOS 15 and iPadOS 15 now block IP addresses from being visible to those sending emails to a given device. Moreover, they also offer the ability to generate a random email address when filling out outline forms. This allows users to avoid giving out their real email for the sake of privacy.
The new Focus feature is an evolution of the Do Not Disturb function. With Focus, users can establish profiles for different situations, controlling which apps and events should notify the user. During work hours, for example, the user can silence alerts for text messages from friends. Outside of work hours, the user can silence messages from co-workers. Mobile device management solution software can go one step farther and completely block unnecessary apps on managed devices.
iPad Exclusive Features
iOS and its sibling iPadOS have a lot in common, but there are a few upgrades that are exclusive to iPadOS.
While iPads can already display multiple apps on screen at once, iPadOS adds a new Multitasking menu that makes it easier to arrange apps. iPadOS 15 also introduces a new arrangement that allows three apps on screen at once. Specifically, the "center window" configuration lets users superimpose an app over two others already on screen.
Additionally, iPadOS 15 introduces the ability to serve as a companion screen for a macOS device. This so-called Universal Control feature lets users navigate a mouse cursor between iPad and macOS screens, or reflect a macOS screen onto an iPad screen.
Conclusion
Now that you know what changes iOS 15 and iPadOS 15 will bring, it's time to get ready for them. This so-called Universal Control feature lets users navigate a mouse cursor between iPad and macOS screens
Discover the easiest and the most convenient
way to manage iOS and iPad OS devices
Subscribe for our free newsletter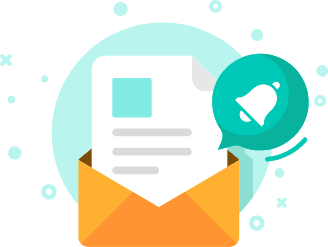 Exclusive News and Updates on Enterprise Mobility!
*

I consent to receive newsletters via email from 42Gears and its Affiliates.
Please agree
*

I have reviewed and agreed to 42Gears Privacy Policy and Terms of Use prior to subscribing and understand that I may change my preference or unsubscribe at any time.
Please agree