5 Reasons Why Testers and DevOps Should Shift to a Private Device Farm
Jan 20, 2023 | 42Gears Team
Testing your application/product is undoubtedly the most crucial step in the product release lifecycle. There are many ways to go about it–you could rent devices from testing platforms, you could try to put together your own device farm solution in-house, or you could use a private device farm.
If your organization has a unique set of devices to test apps on with a geographically distributed ecosystem, a private device farm is your best solution.
Here's why a private device farm solution like AstroFarm can be beneficial to your organization.

It's simple
Setting up a device farm using open source tools can come with a lot of challenges. It requires a lot of effort to build, maintain, secure, and scale it. Using third-party platforms such as AstroFarm provides you with the complete infrastructure that is set up and maintained by the organization. This eliminates all manual efforts to manage the system's overall stability.

It's cost-effective
Private device farms can also maximize your ROI as you are making use of devices already owned without making additional purchases. You can connect all your devices to a central platform , and make them remotely accessible to geographically distributed teams anywhere, anytime. This eliminates the need to buy the same set of devices for each location.
Our analysis showed that the average cost of using a public device farm is 296% higher than that of a private device farm, and investment costs(subscription costs, device renting costs, etc.) can be reduced by 68% by leveraging company-owned devices.

It's quick
AstroFarm's architecture is designed to easily enroll devices in the cloud and make them accessible within minutes. Testers can add devices at hand using USB Hubs or Windows, Linux, or macOS machines. The devices are automatically added to AstroFarm, making them instantly available to all users who log into the console.

It's secure
The fact that private device farms are built using company-owned devices, and that only the team has access to the devices significantly reduces the chances of external data breaches. There is no interference from any third party. This safeguards test data and user information, putting security in your hands. Literally.

It's sustainable
While open source tools are available to help you set up your own private device farm, ensuring scalability is time consuming. With AstroFarm, you can scale up or down as needed to ensure you have the right number and type of devices and avoid/prevent idle devices. Contributors can continue to add devices and remove them as needed, ensuring continuous device flow and reduced device discard. In short, AstroFarm helps you reduce, reuse, and recycle.
So, what are you waiting for? A private device farm can help you maximize ROI and make the most of your devices. After all, you own them! Feel free to contact us to set up your private mobile farm.
We're ready to help you build your own
device farm!
Subscribe for our free newsletter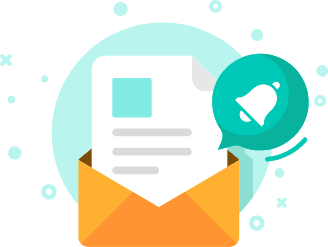 Exclusive News and Updates on Enterprise Mobility!
*

I consent to receive newsletters via email from 42Gears and its Affiliates.
Please agree
*

I have reviewed and agreed to 42Gears Privacy Policy and Terms of Use prior to subscribing and understand that I may change my preference or unsubscribe at any time.
Please agree