Is a Private Device Farm Better Than a Public One for Mobile App Testing?
Apr 07, 2022 | 42Gears Team
While the mobile application industry is booming with revenues estimated to reach $613 billion by 2025, the number of internet users has also risen exponentially during the pandemic, reaching up to 4.9 billion in 2021. This has led businesses to look for ways to meet the ever-growing demand to enhance the user experience for their apps. As such, regardless of what their product goals are - whether it is to increase user acquisition or reduce the churn rate - businesses test their applications for error free sessions and glitch-free performance by default.
However, this calls for leveraging the best mobile app testing tools to cover all bases - from checking the functional, visual, compatibility, and connectivity aspects to figuring out what's terrific about an app, what's wrong with it, and what needs to be worked on.
Public Device Farms and Private Device Farms
One of the biggest pain points of mobile software testing is fragmentation. Fragmentation is the existence of many different physical devices running on different versions of mobile operating systems. According to a research conducted by scientiamobile, device fragmentation is increasing at a rate of 20%. Distributed software developers and testers who work remotely and follow asynchronous work schedules struggle to gain physical access to devices and run tests. This has a direct impact on costs and companies either end up procuring the same set of devices multiple times or transporting devices to different locations, and managing a larger device inventory.
A public device farm is a third-party mobile app testing service that offers cloud-based devices, mobile app testing tools, and testing frameworks for different test cases, accessing real devices from their data centers, running diagnostics, and generating reports in return for a monthly or yearly subscription fee depending on the number of devices, users, and tests run.However, now there's a better solution available which companies can use instead of a public device farm - a private device farm. Such a farm allows companies to utilize devices that they already own to create their own device farms. This not only ensures optimum device utilization but also helps businesses reduce hardware costs. All they need to do is enroll their devices on a platform (the private device farm) so testers can access devices remotely for mobile app testing as and when required. But don't take our word for it. Discover more on what makes private device farms better.
1. Why are private device farms more cost-effective than public device farms?
In public device farms, companies have to rent devices and time-slots for testing and pay rent accordingly. Adding company-owned private devices leads to additional costs. The longer a device is allocated for use by a company, the more the public farm earns. The following table provides cost-related details:
Cases
Private Device Farm
Public Device Farm
Automated scripts running 24*7 on one device
Average monthly cost : N/A
Average monthly cost: (cost for 720 hours) = $7344 (720*60*0.17)
Device used for 2 hours every day by a single user
Average monthly cost : N/A
Average monthly cost: (cost for 60 hours) = $612 (60*60*0.17)
Device retained for >2 hours by a single user
Average monthly cost : N/A
Average monthly cost: (cost for 160 hours) = $1632 (160*60*0.17)
User license
$510
N/A
Private device cost
N/A
$200
Annual subscription fee ( Additional Cost)
$3049
$3000
Total Cost
$3559
$10544

(+296%)
As you can see, the average cost of using a public device farm is 296% higher than that of a private device farm. By leveraging company-owned devices, businesses can cut investment costs by 68%. Moreover, businesses don't have to limit the number of users who can access or the number of tests that can be run in a private device farm, which maximizes ROI in the long run as well.
2. How is network latency avoided in a private device farm?
As we all know, network latency is a common problem with parallel testing on public device farms. Latency refers to the speed of the network traffic - it not only varies from one network to another, but also from one application to the other. Running tests in parallel may speed up the execution of your test suite, but the process uses up the test environment's resources. Testers claim that regardless of the network bandwidth they use, they are likely to face network latency.
But the nodes in a private device farm are usually located in the target region or country. Also, private device farms are often set up using an in-house server that anybody with access to the company's private network can use without any lag in the network.
3. How do private device farms address the lack of flagship devices on public device farms?
According to testers, more often than not, in public device farms, the devices they need are already in use (by another company). This usually results in valuable time being lost and (ultimately) switching of platforms.
Companies also purchase devices based on client requirements or use cases. Sometimes, this means that they have a unique set of devices, such as rugged devices, to test apps on. Public device farms may not always have the kind of devices (or those running a specific version of an operating system) that a business needs to test its apps on (as public device farms generally offer a common set of devices). By building a private device farm, businesses have direct access to OEMs (Original Equipment Manufacturers) who can provide them with the specific product that they require.
4. Why are dedicated device services on public device farms so expensive when they are free on private device farms?
Public device farms offer dedicated devices to ensure that testers do not have to wait for devices to be freed up. However, more features simply imply higher costs. Most platforms that offer dedicated devices charge in the range of $199-$200, which is more than the cost of purchasing the actual device. In the long run, this may not be a feasible option for a company. In such cases, using a private device farm can make it easy for employees to remotely access devices that the business already owns. This not only allows testers to use (dedicated) devices as needed but also relieves businesses of the liability of paying exorbitant rent every month.
And here's the most important reason why businesses should consider switching to a private device farm:
5. What makes a private device farm more secure than a public device farm?
According to Allied Market Research, the worldwide mobile app industry is expected to reach $407.31 billion by 2026. For an industry this size, data breaches are a permanent concern, and security solutions must be checked/updated regularly to address new threats.
In public device farms, while user data from the previous tests is cleared on shared devices, this does not always indicate that the previous data has been completely erased. This means that companies handling highly confidential and sensitive data are more vulnerable to cyber attacks if they use public device farms.
Private device farms allow businesses to manage their own data without interference from any third party. The fact that it is only the team that has access to the devices reduces the chances of external data breaches significantly. This also protects test data and user information, enabling businesses to build a sense of trust among their clients.
Conclusion:
If your organization has already spent on devices for testing and has many mobile application automation projects to take care of, a private device farm is undeniably a better option for you than renting devices from an outside provider. Moreover, building a private device farm is easy.These are the reasons why we, at 42Gears, developed our own device farm called AstroFarm. AstroFarm lets you easily bring all company devices to a private device farm and make them available to developers and testers remotely. Now, users just have to claim a device, use it for however long they need and then release it. It's as simple as that.
So, did we get any result?
AstroFarm helped streamline DevOps and slash testing costs by 50%.
By utilizing unused devices, we achieved a 62% increase in ROI on purchased devices.
We reduced the costs of purchasing new devices by 51%.
We didn't have to spend money on third party test labs or public device farms, and our DevOps team improved its test coverage and overall processes.
We, at 42Gears, are ready to help your company achieve the same results that we did or do even better than that!
To know more about how we can help you build your own private device farm, visit https://www.42gears.com/products/device-farm/
Looking to build your own
private device farm?
Subscribe for our free newsletter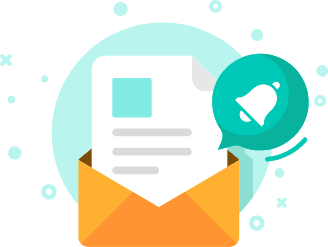 Exclusive News and Updates on Enterprise Mobility!
*

I consent to receive newsletters via email from 42Gears and its Affiliates.
Please agree
*

I have reviewed and agreed to 42Gears Privacy Policy and Terms of Use prior to subscribing and understand that I may change my preference or unsubscribe at any time.
Please agree