Benefits of Using Remote Desktop Connection
Feb 02, 2021 | 42Gears Team

As a business, you may have devices deployed at various locations – some in places that are easily (and cost-efficiently) reachable, and others in far-flung areas. If you do, you very well understand what it takes to ensure that all those devices are functioning smoothly at all times. And if you are an IT administrator, you also know how complicated things can get if these devices are of different types, and makes, and based on different operating systems, and so on. This is where a remote desktop connection can help.
A remote desktop software enables IT admins to take control of devices over a network connection. This allows them to troubleshoot issues, install or uninstall software, update applications, and so on, regardless of where devices are. Simply put, remote access negates the need for physical presence to log into any system.
Let us take a detailed look at why businesses, especially those that have mobile workforces, should have a remote desktop solution in place.
A remote desktop connection ensures easy access
As discussed earlier, remote access can help solve technical issues easily. This feature is especially useful when the devices in question are located in areas that are not easily accessible. Remote access allows IT admins to conveniently fix devices located in remote areas, or those used by employees who are always on-the-go. Especially in unprecedented situations (such as the COVID-19 pandemic, where traveling can increase the risk of contracting the virus), a feature such as this can help ensure employee safety while tackling device-related issues head-on.
Remote desktop software eases the challenges of device management
Troubleshooting technical issues is just a part of what IT admins do. They also have to ensure that devices are policy-compliant, have the right software versions installed, and so on. A remote desktop connection helps IT admins do all this from afar. With remote control, IT admins can edit permissions, change settings, and do much more without physical access.
Remote access can help businesses save money
With remote access, technicians do not have to visit the site to make repairs, and users don't need to bring in their devices to get them fixed. This helps companies save a lot of money that would have otherwise been spent on travel. In addition, since neither technicians nor users have to travel to get devices fixed, remote control helps save time. This, in turn, can improve productivity. Thus, remote desktop software helps companies save money and optimize ROI. on productivity. Thus, remote desktop software helps companies save money and optimize ROI.
Remote desktop connections are secure
Most kinds of remote desktop software have enhanced security features that safeguard business information. They encrypt the data they transmit, so your business-critical information stays safe. Moreover, remote desktop service providers have a team of professionals to maintain their servers, so they always have the latest security measures in place.
Conclusion
In today's competitive, fast-paced world, remote access is no longer an option – it's a must. When businesses strive to be on top of their game, they do not have any time or resources to lose. As such, a remote desktop connection can bring immense value to the table. A remote desktop software, such as SureMDM by 42Gears, not only helps businesses control their devices remotely but also enables them to manage the complete lifecycle of their business endpoints from a single pane of glass.
SureMDM can also help IT admins gain granular-level of control over business devices. To learn more about how 42Gears can help in advanced remote management of devices (Intel® AMT-enabled devices), click here.
Do you want to control your business
devices remotely?
Subscribe for our free newsletter
Thank you! you are successfully subscribed.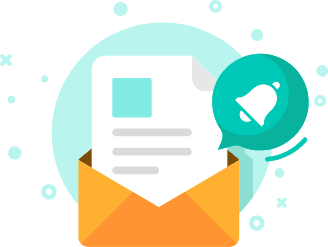 Exclusive News and Updates on Enterprise Mobility!
*

I consent to receive newsletters via email from 42Gears and its Affiliates.
Please agree
*

I have reviewed and agreed to 42Gears Privacy Policy and Terms of Use prior to subscribing and understand that I may change my preference or unsubscribe at any time.
Please agree
Please enter a valid official email